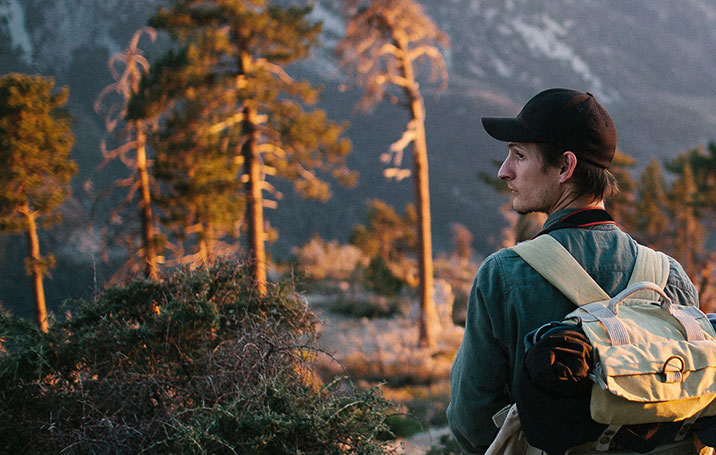 He used Pinterest to explore new campsites
Join Pinterest to discover all the things that inspire you.
50+
billion Pins
to explore
15
seconds to
sign up (free!)
Back to
My favorite things
My favorite things
A solar iPhone case that can even charge your phone in the shade.
Iphone Cases, Iphone 4S, Iphone 4 Chargers Cases, Power Iphone, Iphone Chargers, Battery Cases, Solar Charger, Solar Power, Solar Iphone
solar iphone case... brilliant!
Solar iphone charger how great is that.
SolMate iPhone Solar Charger And Battery Case
solar powered iphone case
GreenSimian SolMate Solar Powered iPhone 4 Battery Case: Your phone will always be charged! - I WANT THIS
All Stars
At The Beaches, Conver All Stars, Chuck Taylors, Converse All Stars, Pink Converse, Converse 3, Conver Allstar, Red Chuck, Conver Shoes
LOVE MY RED CHUCKS!!
So cuteee!! I dont think i would wear them though Fashion pink #converses #sneakers summer 2014
Converse Chuck Taylor All Star
Converse <3
Fancy - Converse at the Beach
Coca Cola photography #coca #cola #coke coca-cola
Shoes, Chuck Taylors, Coke, Art, Converse Sneakers, Cola Photography, Cocacola, Coca Cola, Red Converse
I don't know which I like better the red converse sneakers or the coke
Coca Cola photography #cocacola #coke
Coca Cola and Chuck Taylors, a classic pair in red and white
Coca Cola & shoes
Art Coca Cola photography #coca #cola #coke coca-cola
second to the right, and straight on till morning...
Nicholas Jackson, Peter O'Tool, Google Search, Pan Nurseries, Peterpan, Second Stars, Disney Fantasy, Disney Movie, Peter Pan
this is on my top 5 favorite disney movie list(along with every other disney movie)
peter pan art - Google Search
MY Disney fantasy no.25
Peter Pan Nursery
Peterpan!! <3 this is gorgeous!! <33
"Peter Pan To Neverland", Nicholas Jackson, 2011.
Peter Pan: second star to the right, and straight on till morning...
Inflatable tent...so cool for a rainy night! Or any night for that matter.. Want this!!
Camps Outdoor, Rainy Night, Under The Stars, Rainy Day, Starry Night, Night Stars, House, Bubbles Tent, Hotels
I coudn't imagine my house withou one. Inflatable tent...so cool for a rainy night! Star watching. NO BUGS
I want this bubble tent - camping outdoors looking up at the stars, protected from wind and BUGS! On my big-things-wish-list!
Amazing Transparent Bubble Tents The bubble tents provide a whole new approach to camping, first by being more connected to the environment, and then by providing a more luxurious setting. Probably the best way to sleep under the stars, they can be installed on any flat surface. The bubble tents, which were first designed as a way for campers to explore nature without leaving a negative impact on the environment, are only about 13 feet in diameter. Their small size makes them relatively easy to pack up and tot away. While the Attrap'Rêves Hotel is not exactly roughing it outdoors (the tents come with comfortable furniture and during the warmer seasons, guest can choose spots with jacuzzis), the destination is certain to be a unique experience that puts you right into nature.
Innovative Transparent Bubble Tents - starry nights! Rainy days!
Inflatable tent...so cool for a rainy night! Star watching. NO BUGS Transparent bubble tent puts campers under the stars (but careful where you get undressed!)
Disney Princess Inspired Outfits
Inspiration Outfits, Modern Princess, Princesses Dresses, Disney Outfits, Disney Princesses Outfits, Princesses Style, Disney Inspiration, Princesses Fashion, Disneyprincess
Modernized princess dresses
Disney inspired outfits
Modern princess style interpretations! so kool!
Princess Fashion! Always looking for Disney inspired stuff.
disney outfits for the modern princesses
Disney Princess Outfits Updated (my first thought when I saw this was "Modern Princess Bridesmaids" theme! my second thought was - oh god, having a girl has destroyed me.)
Love these! Disney princess inspired outfits :) #disneyprincess #outfit #fashion
Harry Potter pumpkin DOING IT!!!!
Pumpkin Ideas, Halloween Parties, Harry Potter Halloween, Halloween Pumpkin, Paintings Pumpkin, Potter Pumpkin, Halloween Ideas, Hp Pumpkin, Happy Halloween
Harry Potter #halloween #pumpkin idea
Fun, Funky, Spooky and Preppy Halloween Pumpkin Ideas. Harry Potter Pumpkin?
Harry potter halloween party!
100+ Harry Potter Halloween Ideas
HP pumpkin, for Halloween! #hp #halloween #pumpkin
Potter pumpkin! Happy Halloween
#Fall, #Craft, #painted Pumpkins, #Harry Potter Pumpkin
Smart idea
Tvworkout, Fit, Tv Commercial Workout, Work Outs, Menu, Tv Workout, Exerci, Tvs, Tvcommercialworkout
The TV Commercial Workout! So needed! I want to print this out and put copies in all the rooms with tvs in the house.
TVCommercialWorkout
TV Commercial Workout #fullbody #tvworkout
tv commercial workout - a work out I may actually try
Shrek!
Like A Boss, Telling The Truths, Epic Win, Funny Stuff, Movie Tv, So Funny, Law Schools, Prince Charms, Power Of Words
The power of words LOL.
Pinnochio's epic win
Which law school did he attend
Pinnochio confusing Prince Charming -- Shrek 2
Telling the truth like a boss haha so funny !
Really pretty
Tattoo Ideas, Birds Tattoo, Music Note, Songs, Music Tattoo, Cooltattoo, A Tattoo, Tattooidea, Cool Tattoo
Song bird - cool tattoo idea
I love this idea for a tattoo! I would want the music notes of a special song - a wedding song maybe.
something beautiful for the music lovers... #song bird #bird tattoo #music note tattoo #artistic bird tattoo #unique music tattoo
songbird #tattooIdea
song bird tattoo idea
Smile!
A Kiss, Country Girls, Living Proof, Natural Looks, Close Up, Feelings, Cows, Closeup, Animal
Please!... DON'T try and tell me that they don't have feelings and personalities... I t's quite evident that they do! AND this picture is living proof!!!
How 'bout a kiss?
1.15.13. Kore wasn't feeling good so i picked him up from Colony High which is next to the dairy. After a quick U turn and before heading home, I drove by to see all the Cute, not so little, Cows
funny animal close ups - Bing Images
Natural look
Only a true country girl would appreciate this