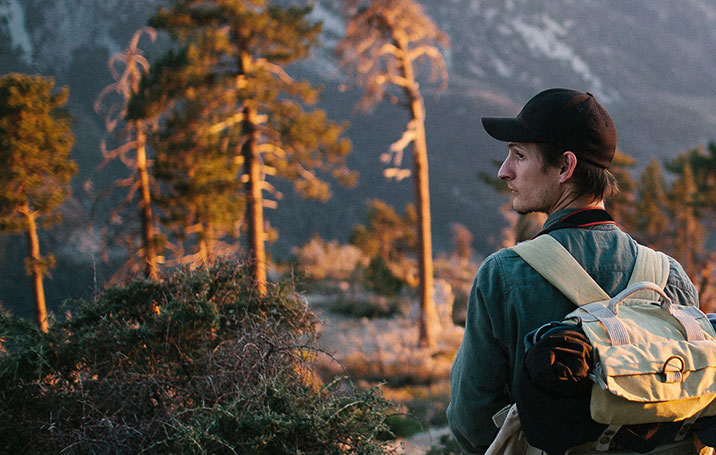 He used Pinterest to explore new campsites
Join Pinterest to find all the things that inspire you.
50+
billion Pins
to explore
15
seconds to
sign up (free!)
Back to
Homeschool Comics
Homeschool Comics
Don't water down every little idea and creative impulse for the sake of someday easing your fit into a mold.
Fucking, Life, Inspiration, Dream, Comic, Truths, Roads Trips, Living, Random Stuff
DREAMS: In Connor's second thesis it is stated 'There is no fate but what we make for ourselves.' Does the routine destroy our creativity or do we lose creativity and fall into the routine? Anyway, who's up for a road trip!
Dreams - fucking badass
We spend so much our lives thinking about what others think of us, whether we're thinking enough about what others think of us and other such mundane nonsense. Some times you just gotta live life for yourself.
xkcd - When did we forget our dreams? Truth.
One of the most inspiring comics I've ever read. Remember not to lose yourself, allow yourself to see the beauty each day holds, and never let fear take away your dreams.
.
Homeschool Comic, Homeschool Humor, Homeschool Mom
Regulated?!? We like being irregular!
Homeschool Comic, Isn T True, Risks Life, Ampl Opportunity, High Risks, Affordable High, Homeschool Help, Finding Affordable, Finance Advice
.
Homeschool Comic, Environment Conduc
An environment conducive to learning?
.
Quotes, Comics Book, Homeschool Comics, Education Liberty, Homeschool Mom, Ghf Humor, Homeschool Humor People, Funny Homeschool, Real Learning
Homeschool moms are the strongest. They get made fun of everyday and sometimes by family
Don't you just hate when that happens? lol
Laughing, Homeschool Poster, Schools, Homeschool Humor, Social, Forgot, Kids, Education, Funnies Stuff
Funny stuff! Hahaha!
Homeschooling Humor - OH, No!!! I forgot to socialize the kids!!
"But what about socialization?" The question home educating families get the most...and the one we laugh at the most!!!!
Homeschool poster... it's funny because it's the number one thing people ask about. Research shows homeschooled kids are MORE socialized than mainstreamed kids. It's not a concern. And, just try to keep my kids from their friends... lol...
ROFL!! A little homeschool humor! Peoples first remark when you tell them you are planning to homeschool- how on earth are your kids going to socialize if their not in school. hahaha
.
Public Schools, Zombies Apocalypse, Real Life, Life Skills, Jason Channing, Zombies Playgrounds, Children, Weapons, At Homes
This is what I'm talking about! Public schools are utterly useless when it comes to the necessary life skills anymore!
Home Schooling: Come the zombie apocalypse, the kids in public schools will wish someone had taught them melee weapons fighting and small unit tactics.
"Zombie Playground" by Jason Chan. Ever noticed how the zombie apocalypse never seems to feature children, either as zombies or survivors?
I love the variety of "Life Skills" we get to learn at home.
.
Schools Stuff, Physics Education, Children, Learning, Left Behind, Art Education, So Sad, Popular Pin, Child Left
Art Education IS important!
A little reminder during all the "Back to School" stuff
Boy, this nails No Child Left Behind. I wish more parents understood what their children are NOT learning because of NCLB...
so sad
Funny Physical Education Teacher | Imagine the student who is in our class and is constantly distracted ...
Popular Pins
.
Schools Humor, Homeschool And, Homeschool Humor Bahahahaha, Homeschool Life, Homeschool Humor Too, Homeschool Humortoo, Homeschool Humour Too, Homeschool Stuff, Homeschool Funnies
#Homeschooling and #Socialization Go Together
home school humor
.
Public Schools, Quotes, Truths, So True, Funnies, The Village, Homeschool Idea, My Children, Kids
i homeschool my kids, funny quotes
Truth! Team homeschool - I homeschool because I have seen the village and I don't want it raising my children.
ha, so true... the village raised my first 2, while they are great kids... the village is not getting the 3rd
I would never homeschool my children but I love this saying and agree I wouldn't want the village to raise my kids!
I'll be sending my kids to public school but if you put this in the content of the Village at WCU it fits and makes me laugh hahaha :)
The myth vs the reality
Homeschool Comic, Inspiration Education, Homeschool Coops, Diy'S Education, Homeschool Environment, Corners, Homeschool Idea, Homeschool Tidbit, Homeschool Co Op
Socialisation en ief : Un coin de Terre libre d'école !: Libre d'école , mais c'est quoi ça ????
Reasons to homeschool
Quotes, Teaching, True, Homeschool Idea, Things, Learning, Families, 20 Reasons, Kids Education
Totus Tuus Family & Catholic Homeschool: Incendiary, Pro-homeschooling Quotes
20 reasons to homeschool..."your family is right where they ought to be: home" <3
20 Great Reasons You #Homeschool #kids #education #parenting #moms
So true for my family! Especially like the first 2 in the third row :)
My favorite reason is that learning is contagious <3 can't count how many times I've found Abby teaching Cole something she learned, and now Cole teaching L things, like how to high five or spell his name.
Benefits of public school socialization?
Homeschool Comic, Homeschool Humor, Ghf Homeschool, Comic Book, Social Interactive, Homeschool Stuff, Haha Funnies, Enjoying Homeschool, Homeschool Funnies
Enjoying homeschooling: Homeschool comics