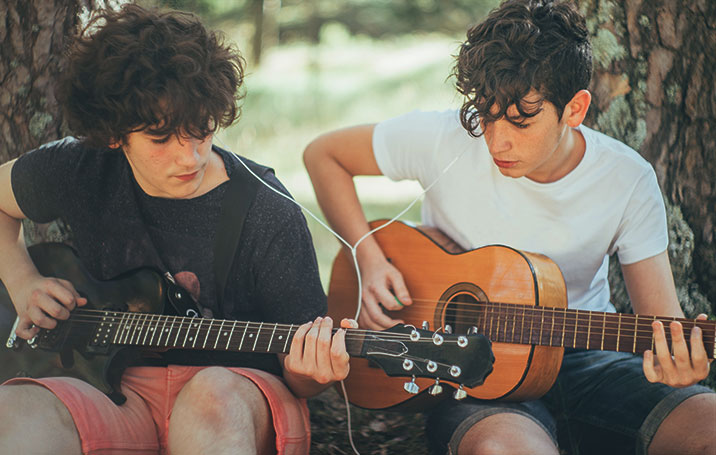 They used Pinterest to find new songs to learn
Join Pinterest to find (and save!) all the things that inspire you.
50+
billion Pins
to explore
15
seconds to
sign up (free!)
I thought this was jewelry at first.
Waterdrop, Mothers Nature, Dew Drop, Dewdrops, Raindrop, Leaves, Mornings Dew, Water Droplets, Rain Drop
water droplets on leaves
Morning dew drops
Leaves with dew drops.
Waterdrops around leaves....
Mother Natures String of Diamonds - rain drops that look like beads
Green leaves with dewdrops.
Leave + raindrops
beautiful rain drops on leaves
Pinned from
mantzavinou.tumblr.com
QSTN on the Behance Network
Dots Pin, Fashion Graphics, Fashion Art, Creative Photography, Clothing Illustrations, White Dresses, Behance Network, Geometric Dress, Contemporary Design
so cool , contemporary design
Fashion art - White dress, Photoshop inspirations
Geometric Dress
10 Brilliant Examples Of Creative Photography
dot pin up
Pinned from
designspiration.net
Freeze fresh herbs in olive oil-throw in pan when needed
Tos, Olive Oils, Freeze Herbs, Fresh Herbs, Coconut Oil, Ice Cube Trays, Freeze Fresh, Wasting Fresh, Ice Cubes Trays
Freeze herbs in olive oil, toss in pan when needed and never waste fresh herbs
Freeze fresh herbs in olive oil, toss in pan when needed. No need to ever waste fresh herbs again! - I do this but never tried in ice cube trays, next time!
Pinned from
thegardenerseden.com
by Phoebe Rudomino
Houses, Inspiration, Dreams, Beautiful, Art, Underwater Photography, Pictures, Things, So Cool
Underwater photography #amazing #water #photos #models #beautiful #inspiring
Art Such a cool picture. Makes me think about when they laugh in Mary Poppins and float to the ceiling. Follow CollegeGuyDesign if you like things like this showing up on your dash! 24121984: I used to dream about this when I was a kid. I wanted to be a mermaid, and whenever Id lay in bed, Id picture the house filling up with water and how Id use the space in a whole new way. mermaid
This picture is defining what I always wanted to do as a kid. Swim around my house! It would be so cool!
Pinned from
saatchi-gallery.co.uk
senegal's lake retba, pink hue due to cyanobacteria, a harmless halophilic bacteria found in the water.
Pink Lakes, Pink Hue, Buckets Lists, Lakes Retba, Dead Sea, Salts Content, Pink Water, High Salts, Lac Rose
What!! There is a pink lake and no one told me! I am soo bucket listing this shit! Senegal's Lake Retba, or as the French refer to it Lac Rose, is pinker than any milkshake. Experts say the lake gives off its pink hue due to cyanobacteria, a harmless halophilic bacteria found in the water. Lake Retba has a high salt content, much like that of the Dead Sea, allowing people to float effortlessly in the massive pink water.
Pinned from
blog.miramirasf.com
Thuridilla lineolata.
Thuridilla Lineolata, Lineolata Nudibranch, Sea Creatures, Colors Combinations, Seaslug, Week Nudibranch, Sea Slug, Features Creatures, Coral Reefs
Thuridilla lineolata-My all time favorite color combination!
Orange and blue complimentary colors on an unexpected canvas- sea creatures
Thuridilla lineolata nudibranch.
Pinned from
thefeaturedcreature.com