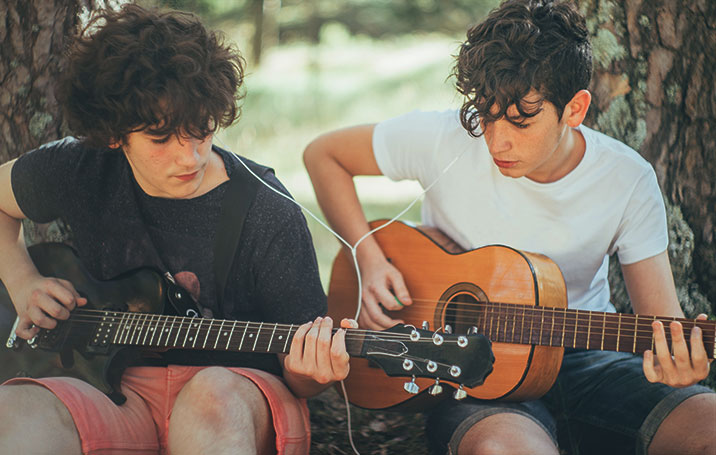 They used Pinterest to find new songs to learn
Join Pinterest to find (and save!) all the things that inspire you.
50+
billion Pins
to explore
15
seconds to
sign up (free!)
Back to
PLACES I MUST GO.
PLACES I MUST GO.
thailand
One Day, Buckets Lists, Paper Lanterns, Wedding, Sky Lanterns, Floating Lanterns, Chiang Mai Thailand, Lanterns Festivals, Lantern Festival
Floating Lantern Festival in Chiang Mai - Thailand 12,000 paper lanterns are released after sunset to release prayers to heaven ...on the bucket list!! I want to do this at my wedding someday day....
gorgeous. I want lights in the trees at my wedding. or in the sky. Lantern Festival (Chiang Mai, Thailand)
Floating Lantern Festival in Chiang Mai, Thailand. 12,000 paper lanterns are released after sunset to release prayers to heaven, on the bucket list!
Floating Lantern Festival in Chiang Mai, Thailand One day i will see this! bucket list!
africa
Lights, Sunsets, Colors, Art, Cloud, Places, Africa, Photo, Giraffes
Ray of Light, Africa
africa. it will always hold a dear place in my heart.
Africa | Giraffes on the Horizon, Etosha NP, Namibia | © Mathilde Guillemont. Incredible photo! #clouds #sunbeams
colors of Africa
Art africa. fashion
Africa sunset with giraffes
Thailand
Thailand Honeymoons Travel, Foto Del, Hidden Thailand Places, Trees Hotels, Secret Places, Trees House, Honeymoons Thailand, Coolest Treehouse, Thailand Hotels
Future backyard bungalow. This secret place would be well hidden from strangers on my multi-acre property.
Spend the night in a tree house. The world's most AMAZING tree house hotels!
Thailand hotel!
coolest treehouse i have ever seen. by All4US
Thailand tree hotel
Bora bora
Puertorico, Frenchpolynesia, Dreams Vacations, Puerto Rico, Hammocks, French Polynesia, Best Quality, Borabora, Yes Plea
Bora Bora Tahiti Clear Waters Picture// #BoraBora #Tahiti #FrenchPolynesia #summer #summertime #relax #vacation #getaway #escape #travel #resort #beach #ocean #PalmTree #tropical
NOT PUERTO RICO! Misleading guide. This is Otemanu Peak, Bora Bora, French Polynesia, an overseas country of the French Republic, located in the southern Pacific Ocean. It is made up of several groups of Polynesian islands, the most famous island being Tahiti in the Society Islands group.
1. My dream vacation is one that I have been planning for the last ten years in my head; Destination: Bora Bora in the French Polynesia. Translation - Ecstasy #Lifetherapy_HankyPanky
Ponce, Puerto Rico. The water is such an amazing blue/turquoise. The hammock looks quite refreshing! #puertorico #beaches #relaxation #paradise
So beautiful and such clear water. I want a hammock there. Bora Bora, French Polynesia.
Greece...
Bucketlist, Santorini Greece, Buckets Lists, Favorite Places, Dreams Vacations, Places I D, Travel, Honeymoons, Greek Islands
Greece, Another item on my Bucketlist!
Where is your favorite place to travel? MyFunLife can help you get there.
Santorini Greece ...of all the Greek Islands, I think this one is the most beautiful.Feel like i would experience adventures here..
another one that's always been on my bucket list: santorini, greece
Went there on my honeymoon... favorite place evah. Will go back. Santorini Greece - beautiful!
Greece. I'm dream vacation and perfect honeymoon.
Kawachi Fuji Park
Color, Fuji Gardens, Parks, Goats Chee, Kawachifuji, Kawachi Fuji, Japan Gardens, Wisteria Lane, Flower
Kawachifuji Gardens, Japan.
Wisteria Tunnel is located at the Kawachi Fuji Gardens in Kitakyushu, Japan. Flowering wisteria blooms hang to create rows bursting with color overhead and dappled shadows below.
These photos were taken at the Kawachi Fuji Garden, about a four hour drive from Tokyo, but there are wisteria festivals all over Japan, including at the Kameido-Tenjin Shrine, where tourists in the Edo period often visited the famous wisteria; the Wake Wisteria Park, in Wake-cho, Okayama, and at Ashikaga Flower Park, which has three massive wisteria trellises that extend 3,280 feet squared. (Time Out Tokyo has a list of additional notable wisteria around the city worth visiting.)
Let's stroll down Wisteria Lane ~ Breathtaking Kawachi Fuji Gardens, Japan.
bonjour
One Day, Tours Eiffel, Paris Eiffel Towers, Tope, Paris At Night, Cities, Parisfrance, Paris France, Pillar
La Tour Eiffel, Paris, France.
#paris #france #parisfrance #eiffeltower
Paris, France. The city of love.
The Eiffel Tower in Paris, France! I visited Paris in 2004 and had dinner at the lovely Eiffel Tower! It was an incredible experience and you guys have to visit one day!
Paris Eiffel Tower Flowers | Eiffel Tower, Paris, France pics
paris at night! <3