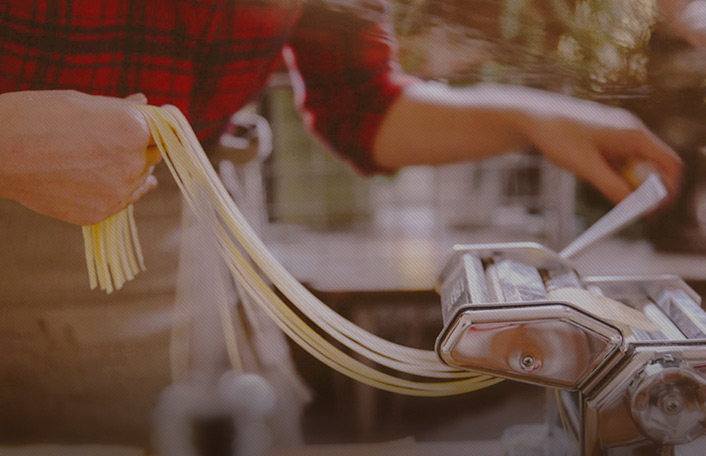 She used Pinterest to roll her first pasta
Join Pinterest to find (and save!) all the things that inspire you.
50+
billion Pins
to explore
15
seconds to
sign up (free!)
Great cub scout Idea
Diy Ideas, Wood, Pens Holders, Colors Pencil, Handmade Gifts, Art Supplies, Trees Stumps, Paintings Brushes, Pencil Holders
Art Supply Storage
diy rustic wooden tree stump colored pencil holder
For the #artist wood log colored pencil holder. I must make one of these for my paint brushes.
diy colored pencil or pen holder in wood
The 36th AVENUE | 21 Handmade Gifts for Men. | The 36th AVENUE This would be cool for his dorm in college!
DIY Idea: Make a Whimsical Wood Pencil Holder! Make the holes a bit bigger & ideal for paint brushes!
Le Creuset
Lecreuset, Kitchens, Dutch Ovens, Rainbows Colour, Rainbows Colors, Crucible, You, Minis, Things
Always adorable, Le Creuset mini pots in rainbow colours.
Le Creuset- love my large Dutch oven and would be in heaven to have these little things!
Kitchen fantasies with Le Creuset. Love these roasters. Love the rainbow colors more!
french dutch oven by Lecreuset
Le Creuset Dutch Ovens! A must have for every kitchen. LeCookery has many colors and sizes in stock!

by raccoonandlobster
vibrant colors
Real Life, Blue Sky, True Colors, Kids Room Decor, Beautiful, Birthday Traditional, Vibrant Colors, Colors Balloons, Bright Colors
true colors
vibrant colors, balloon
real life UP
Balloons kids room decor
blue sky, colorful balloons
Slightly obsessed with the bright colors.
Our birthday tradition
Beautiful color against the blue sky
wingbacks
Colour, Living Rooms, Wings Chairs, Rainbows, Armchairs, Colors Chairs, Bold Colors, Wingback Chairs, Bright Colors
Rainbow colour of armchairs
Bright colored chairs
fun bold color chairs
Wing Chairs in a rainbow display. via @Kristin :: Teal White Garden :: Teal White Garden Hooker Furniture #chair #rainbow #color | Ideas Discovered, rePinned and Provided by CNI : Retail Innovations. Find More For your store at hub.am/YZXCeX | #retail #fixtures #interiors #displays #ideas #store #bar #club #entertainment #restaurant #concepts #furniture #inspiration living room
Wingback chairs displayed as colour block creates a rainbow effect. #colourblocking
Stained glass window
Colour, Window Film, Stainedglass, Stainglass, Rainbows, Stained Glasses Window, Glasses Wall, Windowfilm, Colors Glasses
Decorative #windowfilm
Stainglass
Colourful reflections #StainedGlass #Glass #Colour #Home #Design #Inspire
Sarasota FL|Decorative window film, stained glass window film, window privacy film, and frosted glass films || #colour #inspiration #bright #rainbow #colourful
Colored glass walls! cool!
LISBET FRIIS pillows
Pillows Stripes, Colors Stripes, Knits Stripes, Stripes Cushions, Lisbet Frii, Stripes Pillows, Bright Colors, Frii Pillows, Colors Inspiration
Pillow stripes
Striped pillows in bright colors
Lisbet friis pillows. Color inspiration #crafts #pillows #lisbet_fris #colorful #colors #fabric
Lisbet Friis: Striped Pillows.
Color stripes - pillows by Lisbet friis
Lisbet Friis striped cushions
Bright Colours
Home Interiors, Web Design, Bright Colour, Paintings Colors, Paintings Cans, Paintings Tips, Paintings Buckets, Bright Colors, Paintings Colour
Bright Colors
5 Famous Colors in Web Design That Generate Clicks
paint colors
Paint colours: Choose like a designer - Tips & Tricks from the Dealsealer Blog. #dealsealer #design #interior #decorating
#Bright #Colours #bold #home #interior
Paint cans
Stock photo : Opened paint buckets with various colors
Queretaro, Mexico
Colors, Mexico, Feathers Headdress, Costume, Headpieces, Birds, People, Photo, Culture
Tribal wear ~ gorgeous Aztec Feather headdress, Mexico The colors are so gorgeous. Be Inspired!
Beautiful Headpiece! Queretaro - Mexico
<3 the colors in this photo! Queretaro, Mexico
Dancer dressed in traditional costume photographed in Queretaro | Mexico
Bird Feather Head Dress - Queretaro, Mexico
Mexico ( Culture People Life & Folklore Traditions )
Local culture Queretaro - Mexico #KiwiBeMine. Amazing colors!

by jduquetr
Albuquerque International Balloon Fiesta
Fiestas 2010, Buckets Lists, Flowers Fields, Hot Air Balloon Paintings, Balloon Fiestas, Hotairballoon, Albuquerqu International, International Balloon, Hot Air Balloons
#KBHome Albuquerque International Balloon Fiesta 2010 I did a painting of a Hot Air Balloon and thought it would be simple. I was so wrong, because the light changed every time and it was far from easy.
..#Flower Fields| http://flowerfieldsgallery.blogspot.com
Albuquerque International Balloon Fiesta- on the bucket list