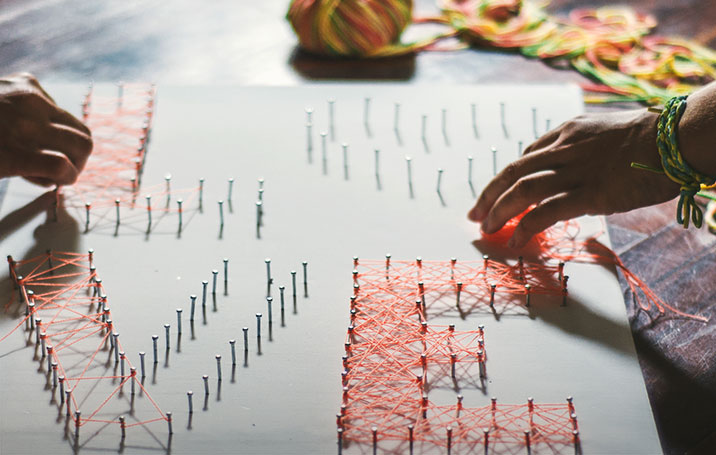 They used Pinterest to find new ways to DIY
Join Pinterest to find (and save!) all the things that inspire you.
50+
billion Pins
to explore
15
seconds to
sign up (free!)
Only two ingredients and an endless day of play.
Food Colors, 2 Ingredients, Rainbows Slime, 1 2 Cups, Liquid Starch, Clear Glue, Slime Recipes, Homemade Slime, Tots Treasure
Rainbow slime with only clear glue, liquid starch, & food coloring. |Tot Treasures
Homemade Slime - 2 ingredients plus food coloring 1.5 clear glue 1.5 liquid starch
Rainbow slime recipe- Only two ingredients and an endless day of play! There are a few ways to make slime, however I found this recipe works best. 1 1/2 cups of CLEAR glue and 1 1/2 cups of liquid starch. The liquid starch we used was the brand STA-FLO, you can find it at your local grocery store with the laundry detergent or you can purchase on amazon. You mix it all together, separate the slime into a few small bowls and add food coloring to each bowl. You only need a few drops for each.
Puffy Salt Watercolor Painting...
Muffins Trees, Watercolour Paintings, Watercolor Paintings, Chocolates Muffins, Watercolors, Cereal Boxes, Salts Watercolor, Salty Watercolor, Water Colors
The Chocolate Muffin Tree: Salty Watercolor Painting
glue, salt and watercolour painting
Salty water color art
Salty Watercolor Painting This was a guest post over at Moms by heart and I just wanted to repost it for those who didn't get a chance to see it! Cassie loved this Salty Watercolor Painting when she was a young 3 year old and still loves it each time we revisit this process! All you need for this activity is salt, white glue, watercolors, brush, and stiff cardboard or matte board. (a piece of cereal box would work too!) First, draw an image with glue on cardboard. We used a scrap of m...
toilet roll trains
Toilets Paper Tube, Craft Kids, Crazy Kids, Toilets Paper Rolls, Paper Towels Rolls, Kids Recycled, Crafts Kids, Activities Training, Rainy Day Activities
Toilet Paper roll train - great rainy day activity
Toilet Paper Tubes -> Train Craft #craft #kids #recycle #activities #trains the-playroom
Fun Train Craft using toilet paper or paper towel rolls, poster board/cardstock, yarn... I think I might use brads to put the wheels on and cut a piece of the paper roll for a smoke stack...also I would have the paper pieces fold over, so there is a top on the cars...so many ideas...
For those train crazy kids like mine.
Make your own train, my daughter would go nuts over this! :))
Make a Pull-Along Canister Train or could be any animal!
My Daughter, Animal
Decorating candles
Mothers Day, Permanent Markers, Gifts Ideas, Candles, Hairdryer, Hair Dryer, Kids, Crafts, Wax Paper
Mothers day gift idea. Draw on wax paper with permanent markers, wrap around candle and heat until image is transferred... thats perrrty cool :) - Click image to find more DIY & Crafts Pinterest pins
Here is a fun craft for the kids! Get some permanent markers and wax paper...let the kids color on it. Then wrap the wax paper around the candle and heat with a hair dryer until the image transfers! Perfect for Mothers Day or Grandparents Day...or a birthday!
Draw on wax paper with permanent markers, wrap around candle and heat until image is transferred.... I wonder if a hairdryer would work for this? I am excited to try it and find out! It is such a cute gift idea!
Love decorating candles
Convention Ideas, Decor Ideas, Gift Ideas, Christmas Ideas, Candles Ideas, Business Ideas, Crafty Ideas
Pinned from
Uploaded by user
Decorating candles
Crafts Ideas, Mothers Day Gifts, Gifts Ideas, Gift Ideas, Fingerprints Candles, Mother Day Gifts, Kids, Mothers Day Crafts, Mother'S Day
Cute Mother's Day Craft Ideas | Make Mother's Day Fingerprint Candles
Frogs and Snails and Puppy Dog Tail (FSPDT): 10+ Mother's Day Gift Ideas Kids Love To Make
Fingerprint candles. mother's day gift ideas