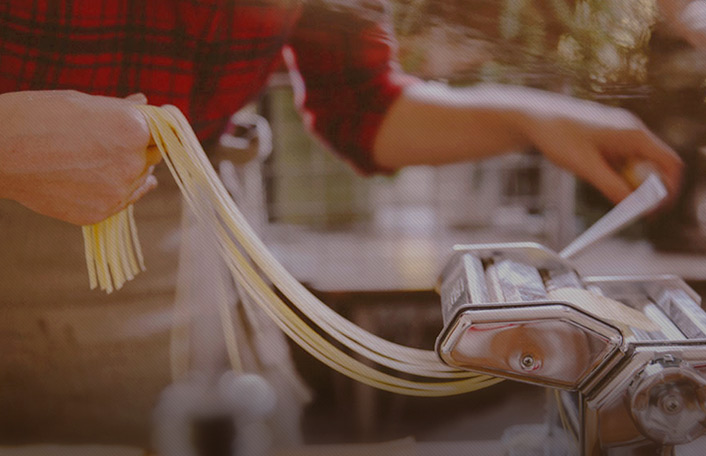 Discover and save recipes to try on Pinterest!
Join Pinterest to find (and save!) all the things that inspire you.
50+
billion Pins
to explore
15
seconds to
sign up (free!)
Chicago City Hall -- Rooftop Garden
Rooftops Gardens, Cities Hall, National Geographic, Greenroof, Green Roof, Ethnic Food, Chicago Cities, Cities Guide, Roof Gardens
Green roof, il municipio di Chicago Chicago, una delle città americane più ecologiche, il programma di diffusione dei greenroof è partito 10 anni fa: oggi ci sono più di 200 green roof (uno addirittura in cima al comune) per un totale di quasi 300000 mq. I green roof contribuiscono a prevenire gli allagamenti in caso di piogge battenti, trattengono l'acqua e la rilasciano lentamente
Chicago City Guide - Condé Nast Traveler : Condé Nast Traveler
Chicago City Hall Rooftop Garden. In 2001, the roof gardens were completed serving as a test for the impact green roofs would have on the heat island effect in urban areas, rainwater runoff, and the effectiveness of differing types of green roofs and plant species for Chicago's climate. Noted "green" architect William McDonough designed the project, which is not open to the public.
A garland of nature crowns Chicago's City Hall. Inspired by a worldwide movement, Mayor Richard Daley has made Chicago North America's leading "green roofs" city. Via National Geographic
Culture: 82.3 Friendliness: 68.0 Atmosphere: 78.8 Restaurants: 85.0 Lodging: 80.9 Shopping: 80.4 The "terrific architecture" and "great ethnic food" help make Chicago a must-visit city (even though it dropped a couple spots from last year's list, where it owned the No. 3 slot). The restaurants, skyscrapers, museums, and waterfront all add up to a "perfect city for solo, friend, family, or romantic getaways."
Hollywood
Hollywood Signs, California Love, Buckets Lists, Favorite Places, Real Life, The Angel, Love Wait, California Dreams, American Idol
California Dreaming
los angeles | Tumblr ❤ liked on Polyvore
HOLLYWOOD! My mom, sis, and cousin went to see American Idol Top 5 week (Neil Diamond) to cheer on David Cook, our hometown idol! ;)
Hollywood-- finally saw the sign in real life :)
Hollywood, California. I feel sort of lame putting this on my bucket list but I think every girl needs to have at least one day in Hollywood!
Hollywood sign
California Love -Cant wait to go!
LIGHTS ♥.
Crui, Favorite Places, Trav'Lin Lights, Dreams Vacations, Cities Hotels, Andy Garcia, Places I D, So Pretty, Pretty Places
Sheraton Universal City Hotel, CA. Stayed here for an event I coordinated. Saw Andy Garcia and met some of the cast of then hit show "Third Watch", Kim Raver and Bobby Cannavale.
so pretty :)
Pinned from
dashing-glamour.tumblr.com
Taking a pic with this sign behind me is on my bucket list.
Hollywood Signs, California Travel, Visit Hollywood, Buckets Lists, Favorite Places, America, Viaduct, Beautiful Places, Travel Buckets
visit hollywood
Hollywood sign
Pinned from
french-american.tumblr.com
Absolutely beautiful
Canada Travel, Buckets Lists, Favorite Places, Vacations Spots, Places I D, Canada Wonderland, Dreams Pools, Travel Destinations, Backyard Pools
Perfect vacation spot
Canada's Wonderland, Toronto
Dream pool
bucket list!
Dont know where this is, but its a Beautiful travel destination
Pinned from
themeparkcanuck.com
Vegas
Nevada, Live Las Vegas, Home Interiors Design, Wonder Places, Travel, Desktop Wallpapers, United States, New York Hotels, Las Vegas Wedding
what a sinnful, but wonderful place
Travel & Adventures: Las Vegas. A voyage to Las Vegas, Nevada, United States of America
New York New York hotel & casino, Las Vegas
Architecture Las VegasModern Home Interior Design
las vegas nevada wallpapers desktop wallpaper gallery
Viva Las Vegas!
Pinned from
weddinglocation.com
LA.
The Roads, Buckets Lists, Country Roads, Best Friends, The Angel, Before I Die, New York, Roads Trips, Newyork
Bucket List: Cross country road trip
tagged as: bucketlist for girls. Bucket List. bucketlist. before i die. beforeidie. travel. road trip. america. usa. new york. california. summer. fun. ...
Go on a road trip from New York to California...with my best friend :)
Always home, whether it's the Central Coast or Los Angeles.
I love a road trip! Take the besties and hit the road!
Road trip #newyork #california Instagram.com/thatbucketlists
Pinned from
toastmeetsjam.com
California.
Buckets Lists, California Girls, Favorite Places, California Dreamin, California Adventure, California Dreams, Disneyland, Travel, Californiadreamin
Anaheim, California Disneylands California Adventure!
California Dreaming
Fancy - Travel & Destinations
Favorite Place!!!
My summer dream: to be able to cross "going to california in the summer" off my bucket list.
California girls !!
california dreamin'
Pinned from
illestswaaag.tumblr.com
Hollywood.
Hollywood Signs, Hollywood Hill, A Kiss, Cities Of Angel, Favorite Places, California Dreamin, The Angel, California Dreams, Hollywood California
The Hollywood sign at sunset.
Hollywood, California
Hollywood Hills, Los Angeles
Hollywood is a place where they'll pay you a thousand dollars for a kiss and fifty cents for your soul.- MM... :(
City of Angels <3