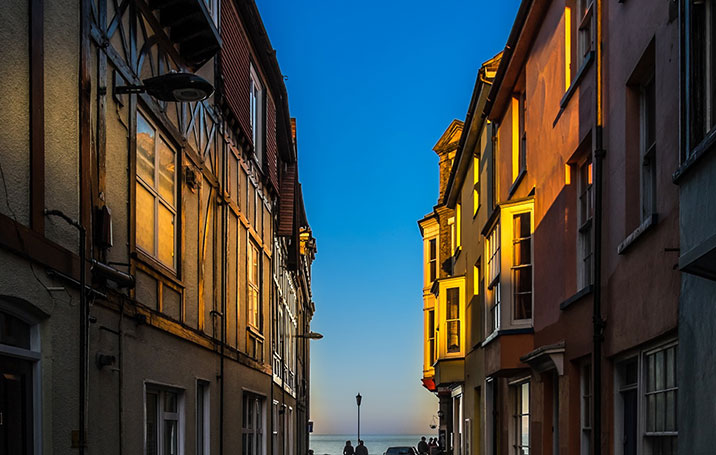 They used Pinterest to explore a new city
Join Pinterest to find all the things that inspire you.
50+
billion Pins
to explore
15
seconds to
sign up (free!)
Old dresser + bookcase = potting bench and storage
Terra Cotta, Pot Tables, Color, Old Dressers, Gardens Organizations, Clay Pot, Gardens Sheds, Pot Sheds, Pot Benches
Potting bench with Terra Cotta Pots
Nice potting shed! Love the soft colors.
garden shed colors
Garden organization, i would just sit in that room for hours. i love the colors
clay pots
my potting table
Succulents in a flour sifter! - Lets face it. Im a sucker for adorable plants in adorable containers. I just cant help myself.
Kitchens Supplies, Container Gardens, Minis Gardens, Gardens Idea, Succulent Gardens, Water Cans, Succulent Planters, Flowerpot, Kitchens Items
using old kitchen items
Succulent Container Gardening. I love the use of a watering can. #succulents #gardening
Another succulent planter (found two old watering cans today!)
succulents + kitchen supplies =
Sifter mini garden for succulents. cute & country
Fun Container Gardening Idea!
Lee Iowa License Plate Bird House by KingsburgCrafts on Etsy
Plates Birds, License Plates, Licen Plates
Mother Nature Mini mosaic planter for succulents by HalleyDawn
Gettin Crafty, Nature Minis, Minis Dog Qu, Mosaics Planters, Crafty Witness, Mothers Nature, Mosaics Ideas, Mother Nature, Minis Mosaics
Wood Crate Box Wooden Vintage Rustic Industrial Decor by gazaboo
Rustic Industrial Decoration, Wooden Vintage, Boxes Wooden, Vintage Rustic, Wooden Boxes, Crates Boxes, Planters Boxes, Woods Crates, Storage Container
Wood Crate / Wooden Box / Industrial Decor / Vintage Primitive Rustic / Storage Container Planter / Advertising Box
Wood Crate Box, Wooden Vintage Rustic Industrial Decor, Primitive Storage Container Planter Box
Fairy garden
Buckets, Wash Tubs, Minis Gardens, Gardens Idea, Fairies Gardens, Fairies House, Gardenidea, Flowerpot, Miniatures Gardens
mini garden ideas in a wash tub
Fairy Garden in a bucket. I always used to make miniature gardens when I was a child. This has inspired me to start again
June 11 094 by TheBurghBaby, via Flickr. fairy garden. Idea for Fairy House
Fairy garden galv tub #GardenIdeas #Gardening

from flickr
Vintage Wooden Crate Rustic Wood Box Garden by OceansideCastle
Boxes Gardens, 56 00, Crates Rustic, Vintage Wooden, Rustic Woods, Vintage Rustic, Rustic Flower, Wooden Crates, Flower Woods Boxes
[Re-Create] Vintage Wooden Crate Rustic Wood Box Garden by OceansideCastle
Vintage Rustic Wooden Crate planters to line the aisle. (Saw some pre-made ones at OSH of all places that had succulents in them!)
Vintage Wooden Crate Rustic Flower Planter Box 1960s
etsy.com
garden fountain
Fleas Marketing Gardens, Waterfeatur, Water Gardens, Water Features, Gardens Idea, Water Cans, Backyard, Garden Fountains, Gardens Fountains
DIY Fountain Ideas | DIY - Pond Ideas, Water Gardens Fountains...
How to Make a Garden Fountain using Salvaged Galvanized Buckets and Watering Cans - this is a great tutorial that shows everything you need to do to create this water feature in your yard - via Flea Market Gardening
garden fountain I will have this in my backyard.
garden fountain ... & other great gardening ideas
old barrel
Rustic Gardens, Barrels Planters, Gardens Idea, Beauty Things, Gardens Planters, Gardens Art, Upcycled Gardens, Hanging Flower, Hanging Planters
old barrel made into a hanging flower garden, reused and repurposed
Flea Market Garden Containers | flea market garden ideas | Do beautiful things with a barrel ...
barrel planter
Hanging planter
Do beautiful things with a barrel | Upcycled Garden Style | Scoop.it
rustic trash to treasure home decor diy | Old Barrel...re-purposed into a rustic garden planter!!
Garden Art ♥
flowers in crocks - love!
Gerber Daisies, Flowers Pl, Gardens Idea, Mom Plants, Crocks Repin By Pinterest, Crock Repin By Pinterest, Decks Gardens, Plants Flower, Gardens Flowers Yard Decks
Plant red Gerber Daisys in crocks.#Repin By:Pinterest++ for iPad#
flowers in crocks - love! My mom planted flowers in crocks on our porch of my childhood home. Takes me back....
loving it! a Fountain made from an old sink.
Gardens Sinks, Pot Stations, Water Features, Gardens Idea, Old Sinks, Water Fountains, Gardens Fountains, Pot Benches, Kitchens Sinks
Old sink potting station and water feature... Very kewl... I think my temptation would be to rinse my hands in the water though...
old sink water fountain
creating a fountain from an old kitchen sink, diy renovations projects, ponds water features, repurposing upcycling, This 1916 kitchen sink cost thirty dollars and another thirty went into clear plastic tubing and a recirculating pump Viola A one of a kind potting station and fountain See more about this at
fountain from an old kitchen sink! Outside Garden sink
OLD SINK BECOMES GARDEN FOUNTAIN AND POTTING BENCH - 1916 cast iron sink now serving as a fountain and potting bench