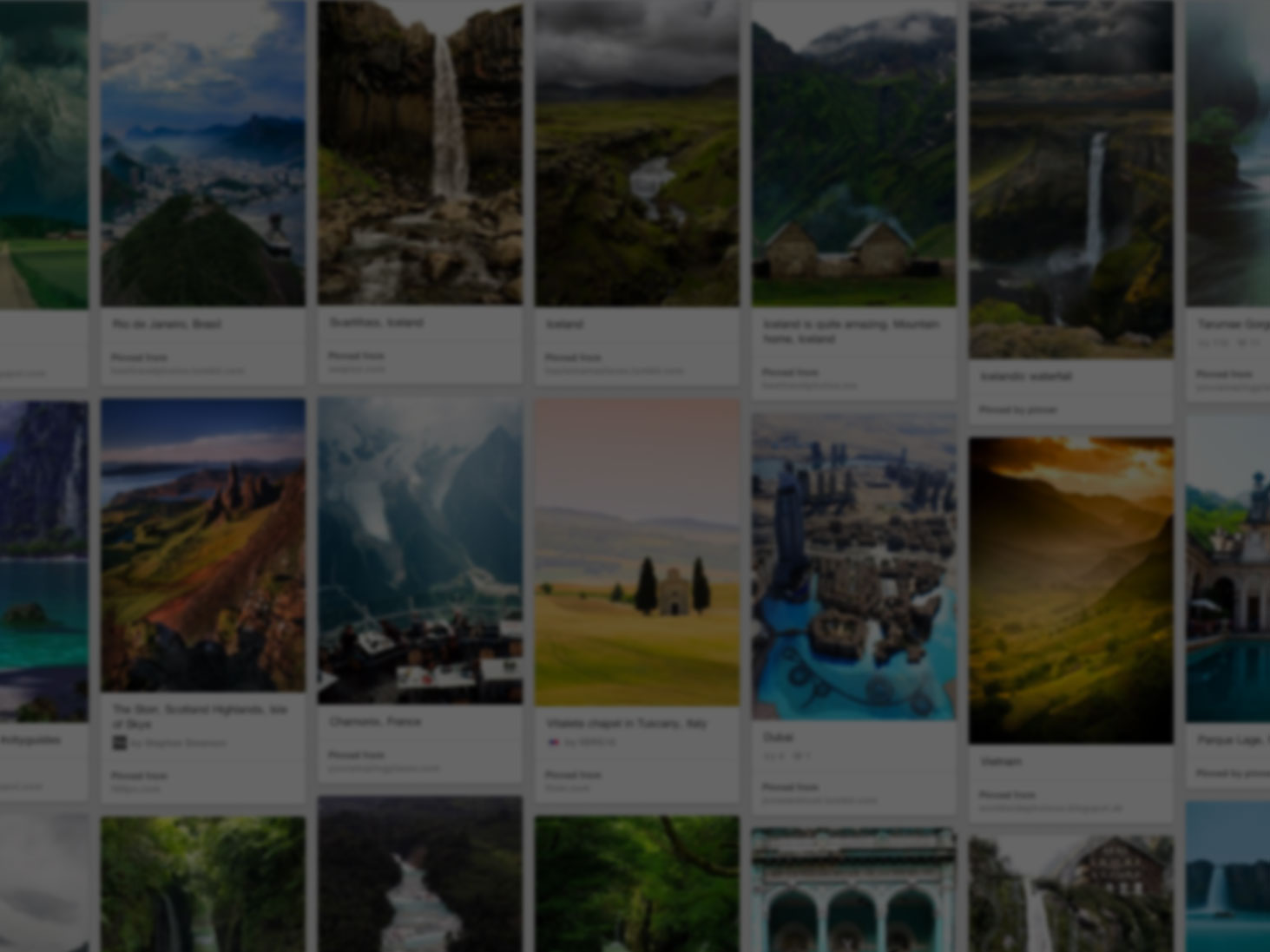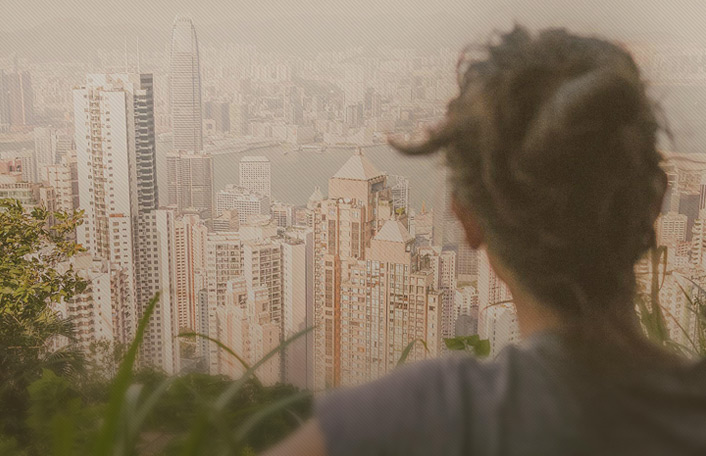 They used Pinterest to plan a dream trip
Join Pinterest to find all the things that inspire you.
50+
billion Pins
to explore
15
seconds to
sign up (free!)
Mini Cupcake Maker Recipes
---
Back to
Mini Cupcake Maker Recipes
Mini Cupcake Maker Recipes
Green Tea Cupcakes
Flowers Cupcakes, Green Tea Cupcakes, Green Teas Cupcakes, Bridal Shower, Green Cupcakes, Cupcakes Rosa-Choqu, Edible Flowers, Baby Shower
Making these for a Bridal Shower next weekend!
Love those edible flower cupcakes!
Green Tea Cupcakes with Green Tea Cream Cheese Frosting & Edible Flowers..... yum
festive green cupcakes
another baby shower idea. Love the edible flower decorations
Italian sausage muffin
Make Ahead Breakfast, Breakfast Eggs, Breakfast Casseroles, Breakfast Muffins, Recipe, Italian Sausages, Eggs Muffins, Muffins Tins, Breakfast Cupcakes
Broccoli and Italian Sausage Egg Muffins ~ Make ahead breakfast egg casserole cups - make on the weekend & refrigerate for the week
Breakfast Cupcake: Italian Sausage and Broccoli Egg Muffins
Breakfast Muffins- perfect to make and freeze! - wonder if it would work with breakfast casserole recipe?
garlic chedder biscuits
Copy Cat, Buttermilk Biscuits, Garlic Cheddar Biscuits, Bays Biscuits, Lobsters Recipes, Red Lobsters Biscuits, Biscuits Recipes, Cheesy Biscuits, Cheddar Bays
Red Lobster Cheddar Bay Biscuit recipe
Cheesy Biscuits. Like the Cheddar Bay biscuits. This Is The Right Recipe. The one that I go off of. I have found several that vary.I make it a little different from the recipe but I thought I'd pin it just in case I doubt myself. SO Yummy!
gimme some oven | Garlic Cheddar Biscuits (a la "Red Lobster") Recipe
Garlic Cheddar Biscuits - Copy Cat Red Lobster Cheddar Bay Biscuits. If you have ever tried these heavenly little delights, you understand why they always bring a smile and you know you ask for seconds.
Red Lobster biscuits recipe: 2 cups buttermilk biscuit mix (such as Bisquick or Jiffy) 1 cup grated cheddar cheese 1/2 tsp. garlic powder 2/3 cup milk 2 Tbsp. butter, melted 2 tsp. dried oregano 1/4 tsp. garlic salt Preheat oven to 400 degrees. Prepare a baking sheet with cooking spray...
Cheddar Bay Biscuits. If you have ever tried these heavenly little delights, you understand why they always brought a smile to the two friends' faces.  And why they always asked for seconds.  And why they were worth every calorie.  :) So even though these two friends now live hours apart, the memories of great times at "The Lobster" forever live on.  And thankfully, the recipe for the biscuits do as well. The end. Garlic Cheddar Biscuits (Adapted from Joyful Abode) Ingredients: 2 cups buttermilk biscuit mix (such as Bisquick or Jiffy) 1 cup grated cheddar cheese 1/2 tsp. garlic powder 2/3 cup milk 2 Tbsp. butter, melted 2 tsp. dried oregano 1/4 tsp. garlic salt Method: Preheat oven to 400 degrees.  Prepare a baking sheet with cooking spray. In a large bowl, mix together biscuit mix, cheese and garlic powder.  Add in milk, and stir until well mixed.  (Heads up – the dough will get very sticky!) With a spoon or with your fingers, shape the dough into biscuit-sized clumps, and drop onto the baking sheet.  (Note that the dough will pretty much hold its shape when baked, so feel free to pat down random peaks in the dough if you'd like them to look more uniform!) Bake for 10-13 minutes, or until biscuits begin to brown slightly around the edges. While the biscuits bake, prepare the warm butter mixture by mixing together the melted butter, oregano and garlic salt in a small bowl.  As soon as the biscuits are removed from the oven, brush the biscuits (while they are still on the baking sheet) with the mixture until they are well-coated. Serve warm. (*This recipe usually makes about 15 biscuits for me.*) Ali's Tip: If you'd like to actually see more of the grated cheddar in the finished biscuits, opt for the more thickly grated cheddar (rather than the super-fine stuff!).  Both of course taste exactly the same, but I love seeing the little whisps of cheddar when enjoying these guys.  :)
Feta, Cheddar and Spinach Muffins
Foodies, Fun Recipes, Spinach Muffins, Kinda Muffins, Made, Cooking, Baking, Gingers Biscuits, Savory Muffins
Savory Muffin Idea: Feta, Cheddar and Spinach Muffins
Feta, Cheddar and Spinach Muffins // I Like Ginger Biscuits
Feta, Cheddar and Spinach Muffins - only 130 calories which is quite good for a muffin. Ingredients 1/4 cup Stonyfield Organic Reduced Fat (2%) Milk 1/4 cup of firmly packed brown sugar 1 cup Stonyfield Organic Low Fat Plain Yogurt 1 egg 1/4 cup of vegetable oil 3/4 cup yellow medium grind cornmeal 3/4 cup all-purpose flour 3/4 cups whole wheat flour 2 teaspoons baking powder 1/2 teaspoon baking soda 1/4 teaspoon salt 1/2 teaspoon dried thyme 1/3 cup chopped green onion/scallions 1 cup cooked spinach, well-drained 3/4 cup shredded sharp cheddar or 1/4 cup feta. -------------------------------------------------------------------------------- Directions Preheat oven to 400°F. Coat a 12-cup muffin tin with cooking spray. In a large bowl, beat together milk, yogurt, brown sugar, egg, and oil until well blended. In medium-sized bowl, sift together cornmeal, flour, baking powder, baking soda, salt, and thyme. Gradually add flour mixture to yogurt mix until well blended. Fold in green onion, spinach, and cheddar. Divide batter evenly among muffin cups, filling each cup three-quarters full. Bake for approximately 15 minutes, or until golden brown. Let cool in the pan for 10 minutes, then remove from the pan and let cool on a wire rack at least 5 minutes more before serving. Makes 12 muffins
Mini Corn-Dogs in muffin tin
Recipe, Tailgating Food, Art Schools, Muffins Dogs, Minis Corn Dogs, Corn Dogs Muffins, Corn Muffins, Bowls, Kid
Lick The Bowl Good: cute and easy corn dogs for school lunches--these were fun for the kids and tasty. I used my own corn muffin recipe and added a little whole wheat flour. The kids love putting the hot dogs in the muffins and they loved eating them after they were done
Lick The Bowl Good: Super Bowl Eats- Take 2! Corn muffin dogs
mini corn dog muffins. tailgate food, for sure!
Muffin Tin Mini Frittatas
Breakfast Eggs, Mornings Breakfast, Eggs White, Minis Dog Qu, Healthy Breakfast, Muffins Tins, Minis Frittata, Minis Omelet, Veggies Baking
Mini Frittatas - make with egg whites and veggies, bake in muffin tin @350 for 20-25: healthy breakfast for a week!
Healthy Breakfast: egg whites and veggies, bake in muffin tin @350 for 20-25 min....a whole week of breakfast!
egg whites and veggies, bake in muffin tin @350 for 20-25 min.... Great idea for before work gym mornings breakfast!!
Mini omelets! Egg whites and veggies, bake in muffin tin @350 for 20-25 min....a whole week of breakfast!
Mini Muffin Pizza
Meatless Kids Lunches, For Kids, Puff Recipes, Kids Part, Whole Wheat Pizza, Recipes Fingerfood, Muffins Pizza, Kids Pizza, Pizza Puff
Kids pizza puffs
Mini Muffin Pizza.
Whole Wheat Pizza Puffs Recipe fingerfood, low carb, nut free, vegetarian, lunch with 8 ingredients Recommended by 1 users.
Whole wheat pizza puffs. Great for kids!
Muffin Mini Pizzas
Deep Dish Pizza, Minis Dog Qu, Weights Watchers, Dishes Pizza, Muffins Tins, Minis Pizza, Minis Deep, Parties Food, Deep Dishes
Mini deep dish pizzas! The crust for these hand-held pizzas are made from whole wheat wraps, which bake up nice and crispy, so they taste a lot like a thin crust! I added parmesan cheese and spices to the sauce, so every bite is bursting with cheesy flavor! You could add any toppings you'd traditionally have on your pizza to make them even more personalized! Ingredients: 3-4 whole wheat wraps (try to find ones with at least 3 grams of fiber or more per wrap) 1 (15oz) can pizza sauce (you may have some left over, depending on how much sauce you like) 3/4 cup shredded mozzarella cheese 1/4 cup parmesan cheese 48 mini turkey pepperonis (or the 12 whole turkey pepperoni's, each cut into 4 even pieces) 1 tsp basil/oregano mix OR Italian seasoning 1/2 tsp garlic powder pinch of sweetener, (sugar/stevia/splenda) pinch of black pepper *Put your own spin on these by adding anything that you would normally like on a pizza just before popping them in the oven! Method: 1. Preheat oven to 425 degrees. Spray a 12 count muffin tin with non-stick cooking spray. 2. Start by laying each tortilla out individually on a flat surface, and use an empty can, cup, or cookie cutter to cut 3-4 medium circles out of each wrap. I used the empty pizza sauce can, which worked well! Press firmly enough, using a rocking motion, until it cuts through the wrap. 3. Press each wrap circle into muffin tin using your fingers. Note: it doesn't have to cover the entire side of the tin, it should just fit snuggly! 4. Meanwhile, pour pizza sauce into a medium sized bowl…. Add in the parmesan cheese… And the spices. Stir until everything is well combined. 5. Drop about 1-2 tbs of sauce in each wrap, this really varies according to how much sauce you like! 6. Divide mozzarella cheese evenly over each mini pizza. 7. Place 4 mini pepperoni's on top of each pizza. 8. Bake in preheated oven for 12-15 minutes, or until cheese is melted and lightly browned. 9. Wait for pizzas to cool, and remove from muffin tin using a fork or knife. Pizza's should pop out with ease! Serve warm and enjoy! Enjoy! Love Katie Servings: 12 Mini Deep Dish Pizzas Calories: 66 Calories Per Pizza
Mini deep dish pizzas! >> Great party food! Weight watchers friendly!
Needed to find more mini muffin recipes!
Breakfast Ideas, Breakfast Muffins, Bacon Eggs, Cheese Biscuits, Eggs Muffins, Muffins Tins, Chee Biscuits, Biscuits Muffins, Breakfast Recipes
Bacon, Egg & Cheese Biscuit Muffins by Rebecca Oct 13th, 2010 // Breakfast, Recipes It's funny how sometimes the recipes that take the least amount of effort are what satisfy most. When we planned our brunch we put these muffins on the menu to ensure that there would be something for the kiddos to eat. Turns out the adults liked them best. They are so simple to make that it's almost comical, but  they really produce oooos and ahhhhs. It starts with packaged (yes! packaged!) biscuit dough. We buy ours at Trader Joe's because it doesn't have that partially hydrogenated junk in it. Then we take a rolling pin and flatten them out a bit. My kid's favorite part is stuffing them into well greased muffin tins to form a little well for the bacon egg and cheese. He has his own technique for this making sure none of the dough touches. Then we bake them up for 10 or 12 minutes and have ourselves a little breakfast muffin. Even the vegetarian of the house is satisfied – his muffins are filled with veggie bacon, egg and cheese or with egg and cheese only. Now for the recipe… Bacon, Egg & Cheese Biscuit Muffins Prep Time: 5 mins  Cooking Time: 20 to 25 mins Ingredients: 1 package biscuit dough (10 biscuits) 3 eggs 3 tablespoons milk 1/3 cup of shredded cheddar 4 slices bacon (we used turkey bacon and veggie bacon) salt and pepper Cook the bacon in a pan or in the oven until it's almost done. Chop into small bits and set aside. (Note: if using veggie bacon do not cook it ahead – simply defrosted it and chopped it up.) Preheat the oven to 400 degrees. Whisk together eggs and milk, a pinch of salt and some cracked pepper to taste and set aside. Meanwhile, roll out each biscuit until it's slightly bigger than the circumference of your muffin tin. Grease the muffin tin with cooking spray and push one biscuit into each muffin cup being sure to push it all the way down and to the sides. Leave the ridge hanging over the edge. Divide the cheese evenly in each of the biscuit cups and then pour egg in, filling each cup only 1/2 way. They will look empty but resist the urge to top them off. You must account for the biscuits puffing up – otherwise you'll have a mess on your hands. Sprinkle bacon atop of the egg and bake for 10 to 12 minutes or until biscuits are golden and eggs are set. Use a butter knife to loosen each muffin and serve warm. Note: if your egg does overflow, just let it bake the rest of the way and then remove the extra egg when you are loosening the muffins. They'll still taste terrific.
bacon egg muffin
Bacon, Egg & Chees Biscuit muffins
bacon, egg, & cheese biscuit muffins (make & freeze for easy breakfasts) -- making these this weekend we always need weekday breakfast ideas.
Mini Chicken Pot Pies Using The Babycakes Cupcake Maker
Babycak Cupcakes, Cupcakes Maker, Minis Cupcakes
Mini Chicken Pot Pies Using The Babycakes Cupcake Maker - Love From The Oven
lovefromtheoven.com
Peanut Butter Cup Browniers...I could make these in my mini cupcake maker!
Peanuts, Chocolates Chips, Brownies Recipes, Chocolates Peanut Butter, Brownies Bites, Cups Brownies, Brownie Bites, Peanut Butter Cups, Peanut Butter Brownies
Peanut Butter Cup Brownies Recipe adapted from Nestle's Very Best Baking Makes 40 brownies as adapted 1 box of your favorite brownie mix 1/2 cup peanut butter chips 1/2 cup semi-sweet chocolate chips 3/4 cup creamy peanut butter Preheat oven to 350 degrees. Spray or grease 40 mini-muffin cups. Prepare boxed brownie mix as directed. Spoon batter evenly into muffin cups (about 1 heaping teaspoon). Bake for 13-15 minutes or until top is set and a toothpick inserted into center comes out slightly wet. After brownies are out of the oven, wait for centers to fall. This will happen upon cooling. If not then tap the centers with the back of a teaspoon to make a hole for the peanut butter. Place peanut butter in a small microwave-safe bowl. Microwave on high for 45 seconds then stir. While brownies are still warm spoon about half a teaspoon of peanut butter into the center of each brownie. Top with semi-sweet chocolate chips and peanut butter chips. Cool completely in pan.
Chocolate Peanut Butter Brownie Bites - 5 stars - Delicious!!! Didn't use chocolate chips, only used a few pb chips for each bc they were very rich. Baked for 15-16 min.
Peanut butter cup brownie bites. i could work with this.