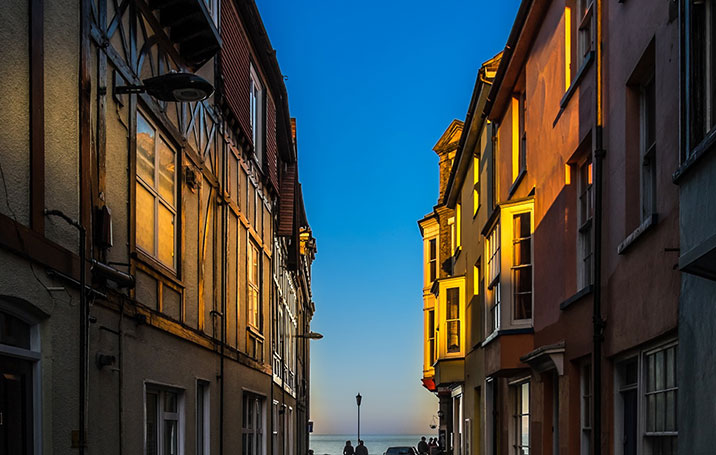 They used Pinterest to explore a new city
Join Pinterest to find all the things that inspire you.
50+
billion Pins
to explore
15
seconds to
sign up (free!)
Gold & Green eye make up
Brown Eyes, Make Up, Makeup Eyes, Dramatic Eyes, Green Eyes, Eyemakeup, Eyes Makeup, Eyes Color, Makeup Idea
Gold and green glitter dramatic eye makeup #eyeshadow Bride make up??
Gold & Green eye makeup #eyemakeup
Alana's eye color
dramatic eye makeup for brown eyes Dramatic Eye Makeup Ideas Where to buy Real Techniques brushes makeup -$10 http://youtu.be/Ekd8siFfdNA #realtechniques #realtechniquesbrushes #makeup #makeupbrushes #makeupartist #makeupeye #eyemakeup #makeupeyes
dramatic eye makeup eyes Dramatic Eye Makeup Ideas
Avengers eyeshadow inspirations, OMG!
Wonder Women, Captainamerica, Fourth Of July, Captain America, 4Th Of July, Makeup Design, Eyes Makeup, Makeup Idea
#captainamerica #makeup #beautiful #happiness #joy #superhero #art #classic
Avengers : Eye Makeup Captain America | Eye Makeup Ideas
Wonder women make up
Captain America or Fourth of July makeup idea
R U A FAN OF THE MOVIE "THE AVENGERS" ~ HERE IS AN EYE MAKEUP DESIGN THAT IS SURE TO INSPIRE YOU, I SAY IT WORKS FOR THE 4TH OF JULY AS WELL ~ IS THAT YOU, WONDER WOMAN BEHIND THOSE BEAUTIFUL EYES.....:?
blue shadow
Eyeliner, Colors Tattoo, Brown Eye, Blue Eye Makeup, Parties Makeup, Eyeshadows, Eye Liner, Blue Eyeshadow, Electric Blue
blue eyeshadow party makeup
Try this look with Color Tattoo in Tenacious Teal - Maybelline
Blue Eyeshadow - love the black eyeliner & blue corners
blue eyeshadow brown eyes LOVE
Electric Blue eye makeup
Electric Blue Eyeliner with Black Water Line
Turquoise Eye Liner- Brown Eyes
LOVE
Baby Blue, Blue Eyes Makeup, Color, Blue Highlights, Neutral Eyes, Eyemakeup, Robins Eggs Blue, Eyes Liners, Blue Eyeliner
loving this! Different. Different color instead of Robin egg blue on your tear line
Blue Eyeliner Makeup Tutorial #eyes #eyemakeup #makeup #beauty #howto - Bellashoot.com
blue eyed makeup [ neutral brown blue eye shadow eye liner eyes ]
Brown Neutral Blue Eye Makeup Cut Crease, used NYX milk with eyeshadow color of choice to set it for bright blue waterline
blue highlight on your waterline makes neutral eyes pop.
Way to ease into color. Her words: Therese, it's not eyeliner. I used NYX Jumbo Pencil in Milk on my waterline, then went over it with a baby blue eyeliner by pressing it into the white base. The baby blue I used is from Coastal Scents 88 Palette, but any baby blue you like (or any other color, really) will do.
GENUIS!
Makeup Storg, Eye Makeup, Dollar Stores, Expensive Eyes, Seriously Why Spend, Makeup Brushes, Beauty Spots, Eyes Makeup
Seriously-why spend a ton of money on expensive eye makeup brushes when you can get the same effect with Dollar Store ones. i swear by them!
Love that shade!
Smoky Eyes, Fall Beauty Trends, Make Up, Beauty Makeup, Smokey Eyes, Hairs, Color Smokey, Blue Eyeshadows, Eyes Makeup
Bright Smoky Eyes #eyes #makeup #beauty
Lush Fab Glam: Fall Beauty Trends: Don't Shy Away From Color!
love this eye makeup! Next1 of 11Glo Previous Next2 of 11Zac Posen F/W 2011, ImaxtreePrevious Next3 of 11Rodarte F/W 2011, Imaxtree Previous Next4 of 11Donna Karan F/W 2011, Imaxtree Previous Next5 of 11Oscar de la Renta F/W 2011, Imaxtree Previous Next6 of 113.1 Philip Lim F/W 2011, Imaxtree Previous Next7 of 11Alexander McQueen F/W 2011, Imaxtree Previous Next8 of 11Lanvin F/W 2011, Imaxtree Previous Next9 of 11Emporio Armani F/W 2011, Imaxtree Previous Next...
COLORFUL SMOKEY EYES
Green & Blue eyeshadows from Zac Posen F/W 2011 http://glo.msn.com/beauty/risky-business-beauty-trends-7329.gallery?photoId=56846
Make up trends for Fall/Winter 2011
Love the triangle eyes!
Beauty Hairs, Liu Wen, Derek Lamb, Orange Crushes, Beauty Fashion, Eye Makeup, Triangular Eyes, Spring 2011, Eyes Makeup
Triangular Eye Makeup Is Making Moves At Spring 2011 Shows
Derek Lam Spring 2011
Vẻ đẹp và chiều cao của Liu Wen đã thổi một làn gió mới vào thế giới người mẫu. Các nhà mốt Jean Paul Gaultier, Hermès, Shiatzy Chen, Trussardi… lập tức nhìn thấy tiềm năng nơi Liu Wen và mời cô trình diễn trong show thời trang. Với một người mẫu vừa vào nghề như Liu Wen, đây là đòn bẩy tuyệt vời đưa tên tuổi cô tiến gần hơn đến các kinh đô tạo mẫu của thế giới.Thành công hiện tại của Liu Wen là minh chứng cho sự lớn mạnh của thời trang châu Á trên trường quốc tế.
Yellow lips and eye makeup
Makeup Eyes, Hairs Stylists, Smokey Eyes, Fashion Prints, Yellow Eyes, Runway Makeup, Eyes Makeup, Makeup Idea, Neon Yellow
Natalia runway makeup
Cool winter guard makeup idea
love the smokey eye with the added color this would be good for and Effie outfit lol
makeup Eyes
yellow eye shaddow
OMG I love this! neon yellow!
Some Ideas About Creative Eye Makeup
.
Asian Beauty, Makeup Tips, Pink Lips, Asian Eyes Makeup, Nature Eyes Makeup, Makeup Looks, Asianmakeup, Asian Makeup, Makeup Idea
Pretty Colors #springmakeup #asianmakeup #pinkmakeup #purplemakeup
natural eye makeup and berry dew #Eye Makeup
Lillia's bright homecoming makeup look.
Asian Eye Makeup Tips
Asian beauty