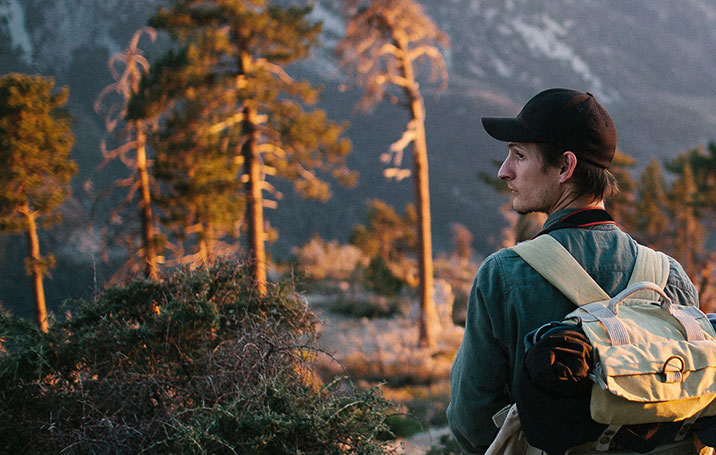 He used Pinterest to explore new campsites
Join Pinterest to find all the things that inspire you.
50+
billion Pins
to explore
15
seconds to
sign up (free!)
Wow. Perfectly said.
The Lord, Remember This, Inspiration, Heart, Quotes, Clean, Faith, Jesus, Daily Prayer
Lord, Cleanse me of anything that breaks Your heart. Daily prayers
Wow, so simple! and my heart prayer is to please the Lord
Give me clean hands and a pure heart I pray in Jesus name Amen.
I need to remember this.
Lord cleanse me of anything that breaks your heart... Read this quote today and it inspired my quiet time. Mmmhmmm!!
Psalm 139:23-24 "Probe me, God, know my heart; try me, know my concerns. See if my way is crooked, then lead me in the ancient paths." Ancient paths: being faithful to God's will, as our ancestors were.
dance!
First Dance, Dance Pictures, Shorts Dresses, Weddings Dresss, The Dresses, Photo Idea, Dance Photo, Weddings Photo, Weddings Dance
first dance photo idea
spinning in the dress | Dancing Photo | First Dance | | Wedding Photography
First Dance Picture? Yes Please!
light dress wedding dance photo
short dress?... you could wear kick ass heels...

by jesihaackweddings
Jeremiah 29:11"I know the plans I have for you," announces the Lord. "I want you to enjoy success. I do not plan to harm you. I will give you hope for the years to come.
The Lord, Happy Thoughts, Favorit Quotes, Gods Plans For My Life, Inspiration, Marriage Encouragement, Thoughts Quotes, The Plans, Girlgod Girls
"My Dreams are just shadows of God's Plans for my life"
"For I know the plans I have for you," declares the LORD, "plans to prosper you and not to harm you, plans to give you hope and a future." - Jeremiah 29:11
The Lord, Crossword Puzzles, Faith, The Plans, Gods Plans, Crossword, Bible Ver, Jeremiah 2911, Jeremiah 29 11
Congratulations to the Class of 2013!!! "For I know the plans I have for you," declares the LORD, "plans to prosper you and not to harm you, plans to give you hope and a future." - Jeremiah 29:11
Art that encourages your faith! Turn your favorite Bible verse into a poster or canvas print. - http://shop.versifylife.com
God's plan for you
for I know the plans I have for you...
Life Ver, Quote, Scripture, The Plans, Gods Plans, Jeremiah 2911, Favorit Bible Ver, Favorit Ver, Jeremiah 29 11
Jeremiah 29: 11 For I Know the Plans I Have for You
Jeremiah 2911 For I Know the Plans I Have for You by WallBling, $40.00
"for I know the plans I have for you..." Jeremiah 29:11 ... #Bible #Scriptures
Jer 29:11 - For I know the plans I have for you," declares the LORD, "plans to prosper you and not to harm you, plans to give you hope and a future. I love this verse. It must have been very encouraging to those Jews who were in Exile to Babylon. See, they were exiled there by God for their disobedience to the Lord God, so I imagine this was a relief to hear God had not forsaken them. As it says in the previous verse, Jer 29:10 "This is what the LORD says: "When seventy years are completed for Babylon, I will come to you and fulfill my good promise to bring you back to this place." This is encouraging to us, today, in that we see God never gives up and never goes back on his promises regardless of who we are and what we do. For those he loves and those who love Him are a grand future because his promises are always fulfilled. For us, today, He promises Heaven for those who believe that Jesus was the ultimate sacrifice for our sins which He had been planning since the beginning of time. With that said, I feel it is unhealthy for us to take a word spoken through the prophet Jeremiah, around 5th century BCE, that was meant specifically for the Jews in exile and apply it literally because it makes us feel good. It was given so that the Jews in exile may understand and prepare for the return to the promise land while maintaining the hope that God had not forsaken them; that God was still going to fulfill His promises regardless of the their disobedience to their forefathers covenant vows with God. This verse, as God's plan for us, was not meant for us to take literally and apply it but to be read as a record of God's patience with those who disobey his commandments. Regardless, God has since set up an even better plan for us, today. See, they didn't have Jesus as a direct way to the Lord like we do now. We have been given the ultimate gift of Salvation through the death of God's only Son, Jesus. This verse was God's plan for the Jews in exile; but God's plan for us today is to follow Jesus, regardless of circumstances, with joy and peace. This joy should continue until we meet him in heaven. And while we wait, we are to proclaim his name to all that will hear. So, I guess we could apply Jer 29:11 today as: God's plan for us is to have HOPE in our FUTURE as we wait for the PROSPERIOUS end in Heaven while being joyful regardless of our circumstances here on earth knowing the end is a good one.
This is my favorite bible quote. I have necklace with cross that says it. Love!
For You formed my inward parts; You covered me in my mother's womb, I will praise You, for I am fearfully and wonderfully made. Ps 139:13-14
Newborn Baby, Baby Photographers, Newborn Photography, Photography Idea, Newborn Idea, Google Search, New Baby, Baby Photography, Photography Baby
newborn ideas
baby photography ideas - Google Search
Portfolio :: Baby as art :: Newborn Baby Photographer, San Diego Children's photography | Newborn Photography, Commercial Baby Photography i...
And I will praise you in this storm...
The Lord, Friday Favorit, Beauty Love, Rain Barrels, My Heart, Blessed Being, Favorit Songs, Prai Gods, Cast Crowns
"though my heart is torn, I will praise you in this storm" <3
One of my favorite songs by Casting Crowns
blessed be the Name of The Lord thou He slay me, yet will I trust Him. -Job
Proverbs 31:25
3125, Inspiration, Quotes, Strength, Bible Verses, Tattoo, Living, Proverbs 31 25, Proverbs 31 Woman
She is Clothed in Strength / Quotes - LDS Living
prov 3125
Proverbs 31:25 but i am getting "She was a Proverbs 31 woman" tattooed on me!
Proverbs 31 25 ::my next tattoo::
She is clothed in strength and dignity, and she laughs without fear of the future. Proverbs 31:25 if I ever get another quote tattoo it'll probably be this
Inspirational Women Quote I think this is a Bible verse
Tattoo inspiration else over all an inspiring quote
I love this.
Thoughts, The Lord, Remember This, Inspiration, Jesus Quotes, Jesus Christ, Christmas, Daughters, Living
Shine on! 🌟 #God #Jesus #quotes #inspiration #Christianity #faith #hope #love #life
Remember... this isn't about us, but about how we can glorify Christ in our lives.
:) My inspiration for living
Love that....be a Light for the Lord Jesus Christ daily before those God sends your way.....the world is getting darker.....Light your candle......
Shine this Christmas season!
<3 daughter of Christ
Love the thought and action!
Love Him!
Akianekramarik, Prince Of Peace, Jesus Christ, Art, Pictures, Paintings, Akiane Kramarik, Heavens
#Jesus #AkianeKramarik
Painting entitled, "Prince of Peace," a portrait of Jesus Christ. Painted by then 8-year-old child prodigy Akiane Kramarik in 2002 (Art Akiane, LLC). The painting, which was recently seen in the movie, "Heaven Is For Real," Akiane says, like Colton Burpo, she has seen Jesus. Akiane says at the age of four, God spoke to her and encouraged her to paint and draw her visions of Heaven. Originally Atheists, Akiane's parents have since converted to Christianity. Colton Burpo, who was also 4 years old at the time he claims to have met Jesus, says to this day, this is the only painting that truly reflects the Jesus he met.
["Child prodigy Akiane Kramarik painted this image, titled Prince of Peace when she was only eight years old. The result is a striking portrait of Jesus Christ, as Akiane saw Him. In the book Heaven is for Real, four-year-old Colton Burpo tells his dad how he went to heaven after slipping from consciousness during emergency surgery - where he met Jesus and sat on his lap. Colton, who had never met Akiane, then identified this image as the \"right\" picture of Jesus. Th...
Quote Buff: Jesus Christ Quotes #Quotes #Christ #Jesus #JesusChrist
Dance Facebook Timeline Cover! May your days be filled with Praise and Dance!
Timeline Covers, Prai Dance, Praise Dance, Things Eternity, Facebook Timeline, Timbrel Heart, Creations Bring, Covers Photo, Dance Facebook
All creation brings Him praise!
with dancing and make music to him with timbrel heart and harp
Pinned from
Uploaded by user