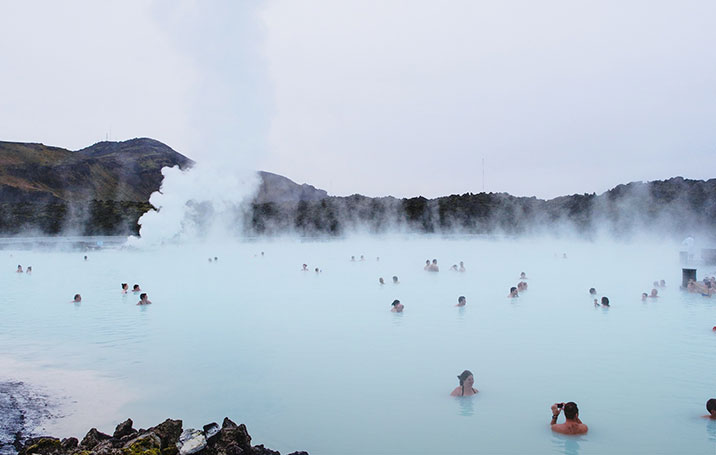 They used Pinterest to find new places to visit
Join Pinterest to find all the things that inspire you.
50+
billion Pins
to explore
15
seconds to
sign up (free!)
Back to
Shoes and handbags!!
Shoes and handbags!!
LOVE LOVE LOVE
Fashion, Bows Heels, Style, Clothing, High Heels, Big Bows, Bow Heels, Shoes Shoes, Bows Shoes
How cute are these with the bows! #bow #heels #pumps #shoes #love #fashion #style #cute
black and nude big bow shoes
bows bows #girl fashion shoes #my shoes #fashion shoes #girl shoes #shoes| http://girlshoescollectionsmabel.blogspot.com
Big Bow Heels
Elegant Bow Heel |2013 Fashion High Heels
Women's Ankle Boots & Booties - Short Boots for Women | Lulus.com
lulus.com
Hermès
Hot Shoes, Hermes, Leather Heels, Brown Heels, Sandals, Hot Heels, High Heels, Leather Shoes, Shoes Heels
Hot shoes for fall!
Hermes leather heels.
Hermès #shoes #heels #sandals #hermes
Hermes brown heels
so much yes! Love these shoes... must have! Leather shoes, high heels, luxury, shoe addict ....
#Hermes #High Heels #2dayslook #highstyle #heelsfashion www.2dayslook.com
hot heels
love them!
Shoes Shoes Sho, Shoes Whre, Shoes Fashion, Wooden Sole, Pumps Shoes, Society Carlyle, Wood Grain, Sole Society, Wood Heels
Wood grain... UGH
I have never seen wooden soles like these. They are so detailed and nice-looking!
Sole Society "Carlyle"
Nude wood heels via Sole Society
Love em! #shoes #fashion
These are so interesting
Fashion, Butterflies Shoes, Style, Flutterbi Shoes, Alberto Guardiani, Orán, Butterflies Heels, High Heels, Lady San
The Flutterby Shoe, designed by Lady San Pedro for the Cinderthriller Design Contest hosted by Alberto Guardiani and i-D Magazine. Now available at www.albertoguardiani.com, www.LadiesStylish.com
take flight: ruby red suede pumps with white/black wing tip butterfly heels flutterby shoe designed by Lady San Pedro
Butterfly wing heels! Give them to me! (had these in my style but seemed appropo to move them - not doable at all but OMG so cute!!!)
Butterfly shoes
high heels
Lady San Pedro is a 28-year-old designer; but be careful, she's not so much of a fashion but rather advertising designer who's addicted to shoes -as every woman is. Lady San Pedro was born and raised in the Philippines but now resides in Barcelona and describes her design by saying that only an intelligent and vital woman can be able to fly.
Over the knee brown wedge boots
Shoes, Knee High, Brown Wedges Boots, Knee Boots, Brown Wedge Boots, Fall Boots, Cowboys Boots, Boots Wedges, Brown Boots
Brown boot wedges
knee high brown wedge boots...
Over the knee brown wedge boots #wedges #boots #brown #knee
Knee Boot Wedges #Shoes #Boots #Wedges
Over the knee brown wedge boots... cute fall boots!
Hmm... Cute maybe in black. Fancy cowboy boots? Oddly attracted to these.
I'll be just the right height!!
Christians, Style, Christian Louboutin Shoes, Peeps Toe Pumps, Louboutin Lady, Heels, Lady Peeps, Black, Christianlouboutin
2014 New Style Christian Louboutin Shoes Outlet Online! ... Christian Louboutin Booties / buy cheap Christian Louboutin Booties, discount Christian Louboutin ...
The Christian Louboutin Peep Toe Pumps Lady Black Fresh and stylish design of the Christian Louboutin Peep Toe Pumps Lady Black has been born to spy on his wife's double your charm. This is a very charming, good, stylish and prominent. These shoes can help you more fashion and good taste. Superior quality, free shipping, fast delivery. Take action now! Technical Data: Heel height: 6 inches. - 150 mm approx. Door: 4 inches around. - 100 mm. Platform height: 50 inches around. - 50 mm. Material: Leather Color: Black Signature Red Leather Sole The Scoop: Foot Fetish Convention Here I come! Height of the "spy" toes. Christian Louboutin platform heels in the 150 mm for full face what Botox does! These findings apply only to a wonderful Christian Louboutin has boutiques. So this means you will have only one with them, if you are fast enough, to embed your size! Mary Anna wore our black Lady Knight Christian Louboutin peep complete your girl - on the urban look.
Ralph Lauren Fall 2012
Ralph Lauren, Fashion Shoes, Style, Stilettos Heels, Fashion Week, Fall 2012, New York Fashion, Lauren Fall, Shoes High Heels
my girl got style
#Ralph Lauren Fall 2012
Love it! color pop
Colors Pop, Sleek Heels, Shoes Sho, Gorgeous Heels, Pink Sole, Pink Snakeskin, Hot Pink, Snakeskin Heels, Fun Colors
sleek heels
Pink soled shoes.
color pop!
GORGEOUS HEELS!
Hot pink snakeprint
Black Suede & Pink Snakeskin Heel ❦~HeadOverHeels~❦