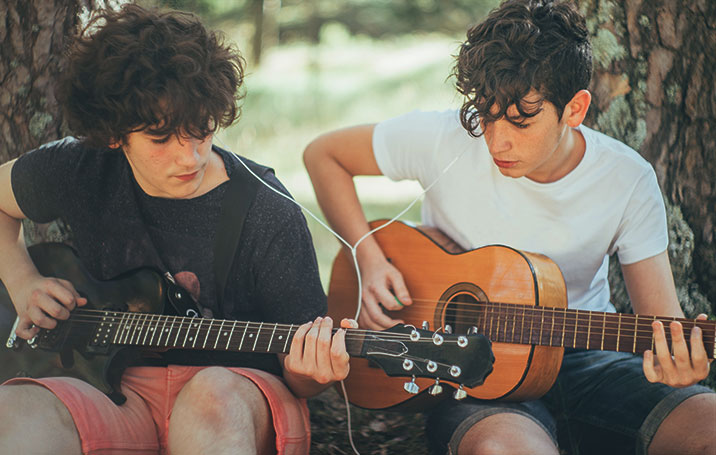 They used Pinterest to find new songs to learn
Join Pinterest to discover all the things that inspire you.
50+
billion Pins
to explore
15
seconds to
sign up (free!)
My Designs + Other Work
Here's some examples of my favorite things I have created over the years.
---
Back to
My Designs + Other Work
My Designs + Other Work
I've suddenly come to the conclusion that Unicorns are kind of badass. A horse is a powerful beast, an eagle or whatever gives a Pegasus it's wings is a powerful beast, and the horn is a badass weapon, plus whatever magical powers they come with. #sketch #art #magic #fantasy #unicorn #pegasus #horse #drawing
Horse Drawings, Horses Drawings, Sketch Art, Sketch Ideas
Designed a little free motivational poster download today after a Mark Cuban quote. The binary around the quote is the quote written in binary. META. #quotes #motivationposter #markcuban #business #advice
Posters Downloads, Quotes Written, Mark Cuban, Quotes Motivationpost, Motivation Posters, Markcuban Business, Motivational Posters, Cuban Quotes, Motivationpost Markcuban
Started making Lip Balm. Totally Natural. Juicy Pear Candy Flavored and Frosting Style for SweetStone Candy.
Frostings Style
Funny Cat Photography Card with a photo I caught of my cat charlie.
Cat Photography, Cat Charlie, Funny Cats, Photography Cards, Cards Create
This is a custom wedding invitation I designed and hand-made 130 of. It features a die-cut wood embossed card stock embellished with a rhinestoned antique lace faux-wrap that arrives in an off-white envelope stamped with a brown tree to tie in an antique enchanted forest theme that the client wanted.
Embossing Cards, Cards Stockings, Antiques Enchanted, Antique Lace, Antiques Lace, Wedding Invitations, Brown Trees, Card Stock, Embossed Cards
I was born on Christmas, so I think about it a lot. I designed this Puking Santa Christmas card with the ironic idea that he can deliver billions of presents in one night, but eating all the cookies on the other hand....doesn't work out so well. If you like them you can click through to zazzle to purchase and support my artistic habits :)
Christmas Cards, Cookies, Irons Ideas, Santa Christmas, Work Outs, Greeting Cards, Hands Doesn T Work, Puke Santa
A metamorphic business card I created for a massage therapist. It features a die-cut hole and perforations that allow it to be transformed into a mini-massage table for an unforgettable leave behind.
Diecut Hole, Minis Massage Tables, Metamorphic Business, Massage Therapist, Die Cut Hole, Massage Business Cards, Business Cards Massage, Perforated Business Cards, Unforgettable Leaves
Pinned from
Uploaded by user