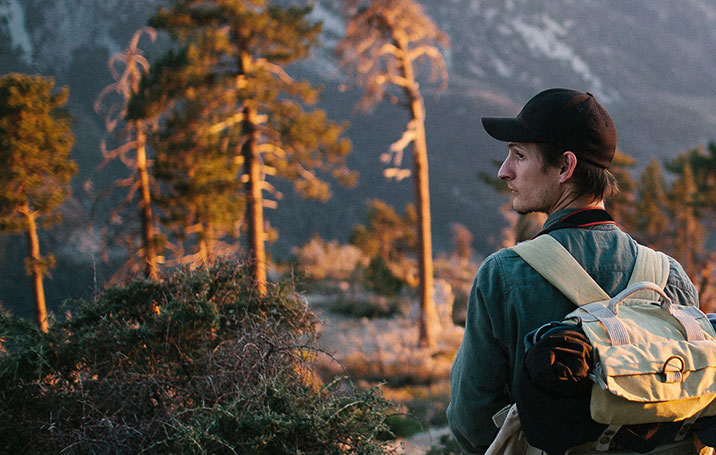 He used Pinterest to explore new campsites
Join Pinterest to find (and save!) all the things that inspire you.
50+
billion Pins
to explore
15
seconds to
sign up (free!)
Randa Salamoun ~
Fashion Couture, Algerian Dresses, Blue Satin, Blue Silky, Prom Dresses, Algerian Fashion, Dresses Prom, Randa Salamoun, Haute Couture
Randa Salamoun Fall-winter 2009-2010 - Couture - http://www.flip-zone.net/fashion/couture-1/independant-designers/randa-salamoun-1031
Blue satin and lace dress
Algerian fashion: Blue karakou
. ROBE HAUTE COUTURE
Blue silky...
Angelina Jolie Pitt - gorgeous dress!
Mario Testino, Indian Outfits, Elegant Dresses, Beautiful, Angelina Jolie, Independence Women, The Dresses, People, Woman Crushes
Angelina Jolie, love the dress
Angelina Jolie. My woman crush.
Angelina Jolie (great smile, smiling, portrait, people, photo, picture, photography, laugh, laughing, positive, inspiring, motivation, feel good, happy, happiness, joy, beautiful, amazing, famous movie star actress)
Bride hair - simple up do. Beautiful natural look (hair and makeup) on top, elegant dress on bottom. My kind of "dressed up" done just right. I never feel like being too flashy.
Pinned from
chanel-dior-miumiu-ohmy.tumblr.com
beautiful dress
Long Dresses, Floral Prints, Flowers Dresses, Style, Embroidered Dresses, Floral Maxi Dresses, The Dresses, Black, Floral Dresses
black flower dress
LOVE the floral pattern on black, maybe not so much the cut and style of the dress.... A little boring ish?
Long black floral dress / asian style / beauty
Street style - long black floral maxi dress
Gorgeous long black embroidered dress
dress navy maxi dress floral flowers embroidered maxi black dress black maxi dress floral dress floral print mint green dress with belt floral dress formal dress summer dress long dress fashion givenchy florals on black dress
Pinned from
meganthology.com
Bow-ing Out - Fabulous look!!!
Polka Dots, Style, Black Dresses, Shalom Harlow, Polkadot, Dots Bows, Posts, Patrick'S Demarchelier, Big Bows
#vintage shalom harlow in #polkadots
Not really my style, but pretty cool pic of the dress
Shalom Harlow in polka dots photographed by Patrick Demarchelier, 1992.
♠LittLE BlaCK DreSS♠
Vogue UK April 1992.Shalom Harlow Emanuel Ungaro Spring 1992 kThis post has 13 notes tThis was posted 2 days ago zThis has been tagged with fashion, Couture, Shalom Harlow, Emanuel Ungaro, Vogue,
shalom harlow. big polka dot bow.
POLKA DOTS~ BIG BOW
Pinned from
agirlandherpearls.tumblr.com
via Pink Lemonade Design
Big Dresses, Vintage Glamour, Income, Pink Lemonade, Big Hats, Oscars, Big Bows, Sun Hats, Pierre Balmain
Summer Holiday~ via Pink Lemonade Design
Vintage Glamour
big hat, big bow, big dress
Sun Hat
Pierre Balmain Haute Couture by Oscar De La Renta, mid 90´s
Pinned from
heartbeatoz.tumblr.com
*
Fashion, Zuhairmurad, Zuhair Murad, Style, Gowns, Sequins, Hautecouture, The Dresses, Haute Couture
Chanel fluid long gown sleeves dress sequins burgundy purple aubergine #chanel #fashion #style
ZUHAIR MURAD Winter 2011-12 #haute #couture #designer #dress #fashion #show #bride #bridal #wedding #prom #gown #bridesmaid #runaway #collection
Zuhair Murad ... absolutely astonishingly lovely #dresses #gowns #runway #fashion #zuhairmurad
#dress #gown #style #couture #hautecouture #luxury #highend #fashion #feminine
I love the pose and the #Dress! #Stunning #Gown #Style #Fashion #Beauty
Pinned from
ru-glamour.livejournal.com
Gorgeous!
Runway Fashion, Fashion Style, Dresses Collection, Outfit, Victoriabeckham, Victoria Beckham, The Dresses, Work Dresses, Grey Dresses
Runway fashion
Victoria Beckham, Fall 2010 RTW - bring up that right shoulder, do it in pinstripes, and it would be the coolest work dress
Love this dress from Victoria Beckham line #fashion #style #peek #collection #runway #outfit #inspire #inspiration #stylish #trendy #trend #beckham #victoria #dress
Stunning dusty grey dress: Victoria Beckham Ready-To-Wear Collection
awesome Awesome Dresses Collection 40.
#VictoriaBeckham line
Victoria Beckham Loooove the dress!!!
black lace & white
Fashion, Style, Maxiskirt, Dresses, Black Laces, Mary Claire, Black White, Black Lace Tops, Maxi Skirts
#Style #Fashion #Dress
#KlauVázkez #MaxiDresses #MaxiSkirts
Marie Claire Italia. Black lace and a white maxi skirt - gorgeous! Follow us on #facebook: https://www.facebook.com/westfieldsanfranciscocentre
#white maxi skirt and black lace top Long Dresses #2dayslook #fashion #new #nice #LongDresses www.2dayslook.com
#Evening #dress #special #fashion #black #white #long
Pinned from
extrasexy.tumblr.com
beautiful and brown . . .
Faux Fur, Fur Coats, Fashion Style Elegant, Fashion Models, Russian Hats, Winter Fashion, Girls Fashion, Fur Hats, Winter Coats
Stunning Winter fashion
Russian hat
Wow!?#shoes #fashion shoes #girl fashion shoes
OMG !! Totally love it !! Russian sable fur coat. Fur hat.
Buying a classy women's winter coat is buying a coat that goes far beyond ordinary. If choosing a womens winter coat that is both functional and classy is your ultimate goal when shopping for a womens winter coat this season, let me lead you in the right direction. Trendy women's winter coats this season include womens cashmere coats and women's capes, classy womens mink coats, womens chinchilla coats, women's Italian leather jackets and women's leather coats, women's faux fur coats and heate...
Pinned from
make-your-style.livejournal.com
Love the colour and the dress...
Vera Wang, Wedding Dressses, Bridesmaid Dresses, Blair Waldorf, Mermaids Dresses, The Dresses, Leighton Meester, Blairwaldorf, Gossip Girls
Leighton Meester wearing a Vera Wang mermaid dress
Leighton Meester Mermaid evening dress by Vera Wang; Blair Wedding Dress Gossip Girl
Bridesmaid Dress Vera Wang Ad by Leighton Meester
The one and only, Blair Waldorf. #gossipgirl #blairwaldorf #leightonmeester
Pinned from
mylusciouslife.com