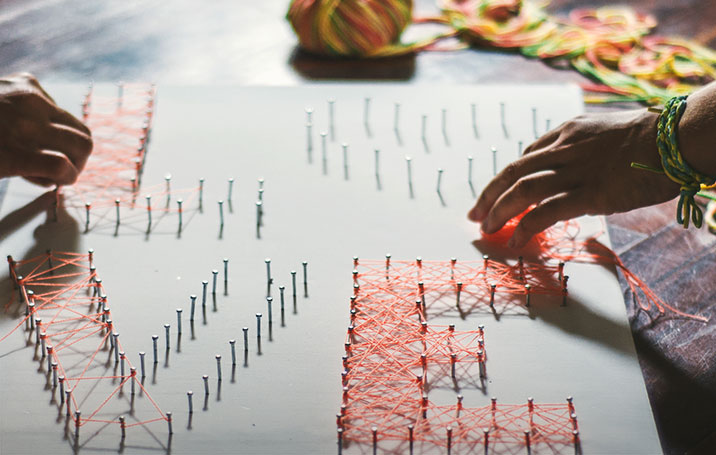 They used Pinterest to find new ways to DIY
Join Pinterest to find all the things that inspire you.
50+
billion Pins
to explore
15
seconds to
sign up (free!)
Things I lust after
Wishlist
---
Back to
Things I lust after
Things I lust after
One Gallon Beer Making Kit Oktoberfest #FCThankful
Kits Oktoberfest, Delicious Homebrew, Beer Making, Oktoberfest Fcthank, Gallon Beer
home-sausage-making #FCThankful
Mahnk Peeri, How To Techniques, Enjoying 125, Susan Mahnk, Enjoying 100, At Homes, 125 Sausages, 100 Sausages, Howto
#book Home Sausage Making How To Techniques for Making and Enjoying 100 Sausages at Home
Home Sausage Making: How-To Techniques for Making and Enjoying 100 Sausages at Home by Susan Mahnke Peery
Home Sausage Making: How-To Techniques for Making and Enjoying 125 Sausages at Home: Susan Mahnke Peery: 0037038174717: Amazon.com: Books
Canning Lid Rack #FCThankful
Boiled Water, Canning Tools, Norpro Canning, Kitchens Dining, Canning Lids, Kitchens Gadgets, Canning Preserves, Lids Racks, Canning Recipe
A canning lid rack is an essential canning tool that provides a quick and easy way to sterilize your canning lids. The canning lid sterilizer holds up to 12 regular or wide mouth canning lids to sterilize. The handle keeps your hands free of the boiling water and once you are finished using. The handle comes off for compact storage.
Norpro Canning Lid Rack by Norpro Price: $9.04 & FREE Shipping on orders over $25. Details You Save: $2.45 (21%) Measures 9.75 inches/25cm Extended arm provides easy handling for removing lids from boiling water; extended arm removes for storage. Holds up to 12 regular or wide mouth canning lids Water circulates freely around the lids to sterilize them completely Hand washing recommended
Plant Nanny 4-Pack #FCThankful
Water Plants, Water Stakes, Plants Nanny, Bottle Water, Bottle Plants, Stakes Sets, Brilliant Idea, Gardens Plants, Old Wine Bottle
Recycle a Wine Bottle Plant Nanny Stake Set of 4 . $18.90. 4 pcs in a set. turn any wine bottle in to an automatic watering device... Wine bottles have an attractive shape. The #6051 set-of-4 Recycle A Wine Bottle Plant Nanny Stakes are a great way to give them a second life while helping your customers to water plants more effectively.
wine bottle plant nannies. brilliant idea for an absentee gardener
Watering Stakes: Wine Bottle Watering Stakes for Self Watering Plants Vacation Watering
Amazon.com: Recycle a Wine Bottle Plant Nanny Stake Set of 4: Patio, Lawn & Garden. I have used these for years and they are awesome! Just fill your old wine bottles and turn them upside down in these. Get beautiful plants that water themselves!!
Amazon.com: Wine Bottle Plant Nanny Watering Stakes, Three 4-packs: Patio, Lawn & Garden
Basic Cheesemaking Kit300 #FCThankful
Basic Hard, Hard Chee, Chee Kits, Farmhouse Cheddar, Cottages Chee, Cheesemak Kits, Basic Cheesemak, Gifts Idea, Cheese Make
New England CheeseMaking - Basic Hard Cheese Making Kit 22
Cheese Making Kit that makes Farmhouse Cheddar and 7 other varieties of cheese. #cheese #cheesemaking #cheesemakingkit #homemade #fresh
Ricki's Basic Cheesemaking Kit - Farmhouse Cheddar and More! (Makes 10 two Pound Batches of Cheese) $39.95
Cobalt Blue Compost300 #FCThankful
Lists Things, Compost300 Fcthank, Pail Fcthank, Neat Stuff, Cobalt Blue, Blue Compost300, Compost Pail, Sustainable Living, Hands Thrown Compost
Compost Pail #FCThankful
Cobalt Blue Compost300 #FCThankful
Big Deluxe Beer Brewing Kit! #FCThankful
Delux Beermak, Beer Brewing, Brewing Beer, Beermak Equipment, Neat Stuff, Big Delux Beerkit Fcthank, Brewing Kits, Big Deluxe Beerkit Fcthank, Brewing Equipment
I need to get back into brewing beer. All of my former stuff went with my former roommate when we parted ways. #PDcurious
This deluxe beermaking equipment kit includes all of the items that make up our basic kit, plus a basic hydrometer for taking potential gravity readings, an immersible thermometer to monitor... Read More
Deluxe Beer Brewing Equipment Kit - FARMcurious #PDcurious
Oxidized-Copper-Crock #FCThankful
Pickling Crock, Ceramics Pottery, Ceramics Jars, Teal Blue, Pottery Jars, Jars Pottery, Fermented Things, Fermented Pickling, Fermented Crock
fermenting & pickling crock / ceramic jar pottery for sauerkraut/kimchi in teal blue. Same artist, but even prettier in teal.
fermentation & pickling crock . ceramic pottery jar for sauerkraut or kimchi in teal blue . ferment/foment
Hand-Thrown Fermenting Crock: Beautiful hand-made fermenting crock by an American artist. Lacto-fermentation with style. Ferment in Oxidized Copper #FCThankful
fermenting pickling crock / ceramic jar by OguskyCeramics.
I love this Aquafarm! I love my fish and I love growing food, but I hate cleaning the tank! #FCThankful
Ideas, Cleaning, Fish Tanks, Farms, Plants, Gardens, Aqua Farm, Aquafarm, Flowerpot
Aqua Farm. Self-cleaning fish tank that grows food. Fish waste feeds the plants. Plants clean the water. Love the idea, but wish it was prettier.
The AquaFarm is a fish tank and food garden for the countertop -- The AquaFarm Aquaponics Fish Garden uses waste from the fish tank below to supply nutrients to the garden on top. No cleaning is necessary. Great idea, I hope the fish has enough space for comfort..
A countertop hydroponics garden that cleans the fish tank by having the plants use the fish waste for food. However I think this is a little bit too small for beta but I would love to DIY this idea.
I want to use this to make kimchi! #FCThankful
Fermented Food, Canning Jam Preserves, Fermented Kits, Farmcuri Fermented, Fermented Sets, Nicole Easterday, Fermented Pickling, Kitchens Things, Fermented Easy
FARMcurious Fermenting Set. #fermentation #pickles #pickled #healthybacteria #farmcurious #kickstarter #healthy #eatclean #Recap #digestion #preservation
Recap fermentation kit
We talk to Nicole Easterday, inventor of the FARMcurious fermenting set, a product she hopes will change the world of home fermentation.
I want to grow mushrooms! #FCThankful
Growathom Mushrooms, Mushrooms Gardens, Oysters Mushrooms, Mushrooms Kits, Mushrooms Growing, Gifts Idea, Diy'S Mushrooms, Growing Mushrooms, Growing Kits
So cool - A DIY Mushroom Kit - Grows in just 10 Days. Great for teaching kids about growing their own food. I was just talking to my hubs about growing mushrooms!
MUSHROOM KIT|UncommonGoods With just a spray of mist twice a day, this low-maintenance, DIY mushroom kit will grow up to a pound and a half of gourmet pearl oyster mushrooms in as little as 10 days! Everything you need to get growing—the mister, instructions and box—is included, plus a natural soil substrate composed of recycled plant materials, such as corncobs, wheat bran, and oak shavings. Each kit grows 2–4 crops. Made in Oakland, California.
These Back to the Roots Oyster Mushroom Growing Kits Are Economical trendhunter.com
MUSHROOM KIT. $20. The Back to the Roots' grow-at-home mushroom kit lets you grow up to 1 1/2 lbs of gourmet, tasty oyster mushrooms per box.... harvest your first crop in as little as 10 days! Mushroom Garden will last in the box before opening - No Shelf-Life, Can Grow All Year Round
Great gift ideas at UncommonGoods