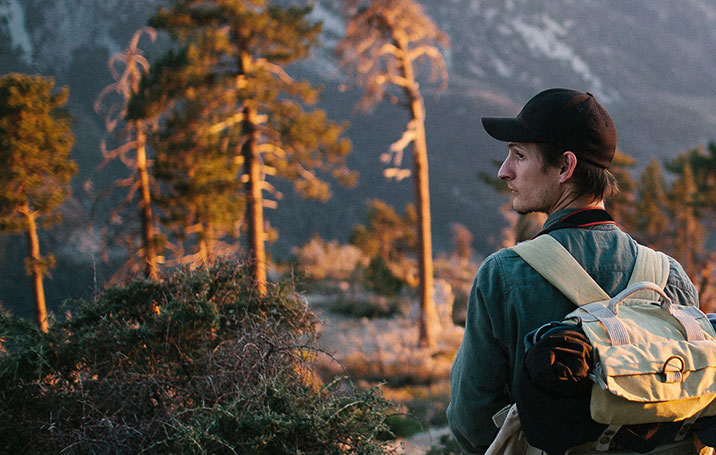 He used Pinterest to explore new campsites
Join Pinterest to find all the things that inspire you.
50+
billion Pins
to explore
15
seconds to
sign up (free!)
How cute for the morning of the bachelorette party? Love this!
Engagementparty, Partyidea, Diamonds Rings, Cute Idea, Bridal Showers Idea, Party Idea, Donuts Rings, Engagement Party, Bachelorette Party
donut rings!! cute idea for a Bachelorette Party, bridal shower or morning of wedding.
Donut Rings! #EngagementParty
Fabulous Diamond Ring Engagement Party Ideas!- B. Lovely Events
engagment party ideas | Pin of the Day: Powdered Donut "Rings"! | The Rainy Day Box
goodies: super cute bridal shower idea (powdered donut rings)
♥ this hair
Big Hairs, Weddings Updo, Weddings Hairstyles, Makeup, Bridal Hairstyles, Latest Hairstyles, Wedding Hairstyles, Weddings Hairs Styles, Hairstyles Idea
Wedding hairstyles and makeup ideas for bride
Wedding Brides Latest Hairstyles 2012 2013 Bridal Hairstyles 2012
Wedding Updo Hairstyles For Long Hair With Flower. I love the cat eye makeup as well
Big hair
12 Steal-Worthy Wedding Hairstyles by Belle The Magazine Wedding Hair style ideas!!
Wedding hairstyles 2013 #hairstyles #hair #long hair #short hair #medium hair #buns #updo #braids #bang #greek style #braided hairstyles #blond #asian #wedding #style #modern #haircut #Bridal Hairstyles #Mullet Hairstyles #Funky Hairstyles #Curly Hairstyles #Formal Hairstyles #Sedu Hairstyles #bride #Beach Hairstyles #Celebrity Hairstyles #Simple Hairstyles #Long Curly Hairstyles #black hair #trend #bob #asian #curly#Simple Hairstyles #Long Curly Hairstyles #black hair #greek #greek style
Wedding hairstyle idea.
♥
Weddings Photography, A Kiss, Point Of View, The Kiss, Weddings Pictures, Cute Idea, Photo Idea, Cute Pictures, Hanging Lighting
the kiss perspective
such a cute wedding picture
Cute photo idea
A Kiss from below :*
We should do something like this of our ceiling since we are going to have a lot of hanging lights
@Jenay Dawson Super cute idea!
Oh how sweet!!! I love beautiful wedding photography
Love this point of view in this photo
cute picture
lol super cute
Photoidea, So Funnies, Funnies Pictures, Weddings Pictures, Future Husband, Photo Idea, Weddings Photo, Weddings Pics, Groomsman Photo
Groomsmen checking out the groom's ring - 42 Impossibly Fun Wedding Photo Ideas You'll Want To Steal I'm so making my future husband do this!!!
Unique Wedding Photos - Creative Wedding Pictures | Wedding Planning, Ideas & Etiquette | Bridal Guide Magazine so funny
haha love it!!! #photoidea
OMGoodness I know the groom and his brother on the right!! I can't believe I found this on pitrest as a photo idea! What a funny picture to do with the men! lol
Groom and groomsmen wedding photo idea. so funny!!
Super funny wedding pic to take one day! Groom showing off his ring and groomsmen reacting in the stereotypically female manner. A few other good photo ideas at the link.
hilarious groomsman photo idea!
♥ these centerpieces
Hawaiian The, Floating Candles, Pretty Centerpieces, Centers Pieces, Flower Centerpieces, Candles Centerpieces, Candle Centerpieces, Wedding Centerpieces, Centerpieces Idea
Simple Hawaiian wedding centerpiece ideas
Pretty center pieces
Floating candle centerpiece
pretty centerpiece idea
Gracefully Done Wedding Centerpieces with Hawaiian Lei's.
GORG. Candle Centerpiece idea….
Flower centerpieces
AWESOME nails
Weddings Nails, Nails Art, Nailart, Cute Nails, Nails Design, Bows Nails, Naildesign, Nails Idea, 3D Nails
cute wedding nails idea
wedding nail art - Google Search
Beaded pearls nail art in ivory and pink. #nails #manicure #nailart
Japanese 3D nail art is très fab! Love these!!!!
Cute nail design
Top 70 Cute Bow Nail Art Designs #nailswithbows #naildesigns
metallic french manicure
Nails Art, Nailart, French Manicures, Nails Design, Spring Nails, Pink Nails, Pale Pink, Nails Polish, French Tips
Very light pink nails with silver chrome French tips nail art
pale pink with rose gold SPRING NAILS!
pink nails - matt pink nail beds + metallic pink tips | #pink #nails #matt #metallic #french #manicure #nailart
Bye white nail polish and Holla metalic french manicure.
Pale pink nails with metallic tip. Cute
Wedding Wedding!!!! denizbertanroth Wedding Wedding!!!! denizbertanroth Wedding Wedding!!!! denizbertanroth
Backless Dresses, Evening Gowns, Beauty, Weddings Dresss, The Dresses, Dresses Weddings, Stunning Dresses, Open Back, Back Details
Evening gown with open back
Jewelled back, wish the dress was on properly to see its full beauty
Beautiful backless dress.
Stunning dress. back detail
Wedding Wedding Wedding
Idea, Color Schemes, Cobalt Blue, Royals Blue, Blue Shoes, Royal Blue, Something Blue, Blue Weddings, Weddings Color
Love carrying the color scheme all the way -- blue and white is classy. Adore the "something blue" shoes!
cobalt blue wedding color ideas (love the glass!)
Royal blue wedding ideas
I love the idea of wearing blue shoes for your colors and your something blue i think it is so cute and it makes a really cute picture.
wedding wedding wedding
Dream Weddings, Gardens Weddings, Chandelier, Arbors, Weddings Arches, Altars, Weddings Photo, Outdoor Weddings, Weddings Idea
Cute garden wedding photo. Love the chandelier!
a chandelier anywhere! #outdoor #wedding #ideas
Dream outdoor wedding arbor... Love the chandelier. :)
Outdoor wedding #chandelier #garden #wedding Can we do this between the other idea for the altar?
Ceremony | Crystal chandelier outdoor wedding arch
Outdoor altar with chandelier....,:, ) that would be my dream wedding.
Wedding!
Pink Flower, Fashion, Flower Shoes, Pink Heels, Styles, Weddings Shoes, Bridesmaid Shoes, Pink Shoes, High Heels
PINK Heels - Will never get to wear because of the high heel but definitely has style. Love it!
Pink Flower Shoes <3
High Heels | Fashionista Style - Fashion Diva Design
heels. #fashion #heels #pink #shoes
wedding shoes, bridesmaid shoes
CooLcept FREE SHIPPING D5614 high heel shoes quality dress ladies fashion lady pumps women's sexy heels wedding shoe
wedding wedding wedding
Chick Flicks, Halloween Costume, Bridesmaid Dresses, Bridal Party, Bridesmaid Movie, Bridemaid, Photo Idea, Funnies Movies, Bridesmaid Poses
Bridesmaids movie group Halloween costume for 6 girls (or fewer)
Bridesmaids movie pose... I'm going to make my bridesmaids pose like this
Grab your Bestie and celebrate Valentine's with just the girls... The 30 Best Chick Flicks Of All Time | Her Campus.. ENJOY
Bridemaids... Si me caso algún día me gustaría hacer esta foto con ustedes @Nerylin Rivera
FOLLOW US NOW bridal party photo ideas #followme #weddings #love #lovestory #happy #beautiful #ceremony #bride #rings #hairstyles # groom CLICK,SHARE,LOVE,LIKE
Bridesmaids. The definition of "Bridesmaid" is very important: According to dictionaries, a bridesmaid is a woman who is an attendant of a bride. This definition is the first and foremost thing to remember when choosing your bridal party. You want to be surrounded by people who understand their roles, people who will happily fetch your lipstick, who won't complain about the color of their bridesmaid dresses, and who will gladly help you make your wedding favors.
Wedding wedding wedding
Wedding Shoes, Wedding Day, Bow Shoes, Wedding Heels, Bridesmaid Shoes, Weddingshoes, Big Bows, Bridal Shoes, Bows Shoes
Bridal shoes wedding shoes butterfly patten
bridesmaid shoe option with coral bridesmaid dress
Wedding dress ideas, wedding hairstyles and wedding flower arrangements from Wedding magazine. All the inspiration you need for your wedding day ...
Weddingshoes?
Wedding heels with big bows
Big Bow Shoes !
Wedding shoes. The BIG bow is to exquisite.
.
Shoes, Purple Shoes, Idea, Wedding Shoes, Color, Blue Shoes, Something Blue, Bridal Shoes, Blue Weddings Shoes
Blue wedding shoes. Wrong shade but idea has potential.
Powder Blue Bridal Shoes
¿Te atreves con un toque de color en tus zapatos de novia? En Giancarlo Novias Madrid tu decides el color de tus zapatos de novia ¡¡¡ se acabaron las normas !!! www.vestidosnoviaparla.es wedding #shoes
I like the idea of having blue shoes. It doubles as my something blue while also being a surprise!
Im wearing purple shoes on my wedding day :)