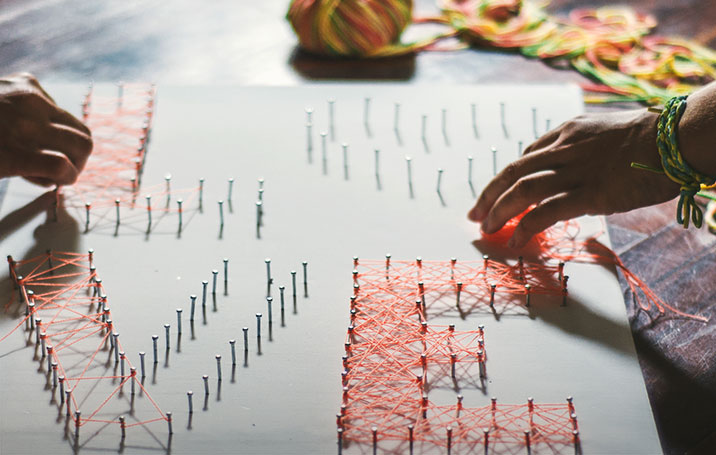 They used Pinterest to find new ways to DIY
Join Pinterest to discover all the things that inspire you.
50+
billion Pins
to explore
15
seconds to
sign up (free!)
Welcome to Paris, TN Catfish sign
Photos, Catfish Signs, Flickr, Tn Catfish, American Paris, Neon Signs, Nashville, Catfish Check, Photo Shared
Welcome to Paris, TN Catfish (Check)
American Paris, yeah. :: Welcome to Paris, TN Catfish sign by SeeMidTN.com (aka Brent), via Flickr
Welcome to Paris, TN Catfish sign | Flickr - Photo Sharing!

by SeeMidTN.com (aka Brent)
Make memories. Teach a child to cook.
Little Girls, Sugar Cookies, Pies Crusts, Lifestyle Photography, Pizza Dough, Amazing Cooking, Kids Fun, Cooking Together, Cooking Guide
Lifestyle photography
Cooking together. Such concentration and so keen. It makes such a difference when you cook with your little ones:-)
Little girl rolling dough ...
Reminds me of my granddaughters when we'd make Sugar cookies for Christmas.
Rolling the Pizza Dough by Le Fabuleux Destin d'Amélie #kids #fun
Molly teaches Adlai how to make a pie crust! Maybe Adlai goes into cooking??? Or had a strong passion for it?
Cooking #art of cooking #cooking tips #food #cooking guide| http://hairstylescollectionkeshawn.blogspot.com
S Green Stamps
Books, Green Stamps, Childhood Memories, Vintage Metals Signs, Vintage Signs, Greenstamp, Grocery Stores, Cool Stuff, Awesome Stuff
Vintage metal sign. We got a lot of green stamps at the gas station and grocery store. We got to lick them and put them in the book. Mom got all kinds of things with her stamp books.
Get a whole book and then redeem it for cool stuff! I did this when my boys were young
i remember helping Mother collect these and putting them in the stamp books and then getting to turn them in for all kinds of awesome stuff!
Vintage Sign. I just recently acquired one. Love it. Reminds me of my childhood.
greenstamps - the kids' job was to sit with a wet sponge in a saucer and wet and stick 15 million of these into their books.
Church camp bon-fires
Camps Ideas, Campfires Series, Preschool Lessons Plans, Fire Safety, Campfires Songs, Church Camps, Summer Buckets Lists, Guide Ideas, Summer Camps
Summer Camp Organization - ZippyLife
Campfire songs
Camping Activities and Fire Safety - this website gives ways to transform the classroom (or storytime room) into a campground - great ideas for activities and safety tips (www.crippencars.com)
Summer Bucket List
MVNC Campfire Series: Bird Buffet Arvada, CO #Kids #Events
Linda - Love her!!
Album Covers, Linda Ronstadt, Favorite Music, Free Music, Lindaronstadt, Linda Rondstadt, Songs, Music Favorite, Blue Bayou
Linda Rondstadt
lindaronstadt - Google Search
Linda Ronstadt - Blue Bayou 1977..the song I performed haha and one of the songs chris and I sing/sang together for fun
linda ronstadt greatest hits album cover - Buscar con Google
Pandora Internet Radio - Listen to Free Music You'll Love
Barnabas Collins of Dark Shadows. Could not wait to get home from school to watch it everyday!!
Julia Hoffman, Vampires, Schools, Dark Shadowscollinwood, Barnaba Collins, Jonathan Frid, Tv Show, Movie, Tv Series
I Remember - Watching Dark Shadows after school (1966-1971) and being scared half to death. Still can't watch scary movies because of it. Thanks Barnabas!!! @A Lifetime Legacy
Jonathan Frid, best remembered for his role as elegant vampire Barnabas Collins in "Dark Shadows," died April 14 at age 87.
Dark Shadows TV series 60's.The one and only vampire sitcom. When I was in grade school I use to rush home every day to see Dark Shadows. It use to come on at 3:30 where I lived.
"Dark Shadows," the tv show. I could not wait to get home from school to watch this!
Jonathan Frid (aka Barnabas Collins) and Grayson Hall (aka Dr. Julia Hoffman)
Dick and Jane
Remember This, Remember Reading, Vintage Schools, Things, Memories, Teachers, 1St Grade
Thank You Mrs. Webb --1st grade teacher
Dick and Jane..I so remember reading this in first grade:)
1st Grade memories... Was it really so long ago?
Dick and Jane - I think this was the very first thing I read in 1st Grade... =)
I actually remember this Dick, Jane and Sally story from our first grade reading book!
Dick and Jane
Dick Jane, Childhood Memories, Dick And Jane Readers, Teddy Bears, Vintage Schools Reading Books, Jane Books, Learning, First Grade, 1St Grade
Dick and Jane readers... See Spot run. Run, Spot, run! Kindergarten and 1st grade
Dick and Jane Readers Childhood memories
dick jane sally spot puff tim - first grade - oddly enough, EVERYONE learned to read
Dick, Jane, Baby Sally, Spot (dog), Puff (cat), Tim (teddy bear) - "See Spot run. Run Spot run!" In primary school we learned to read from the, "Fun With Dick and Jane," series.
learning to read with Dick and Jane books. I used to tell people my name was Jane, like Dick, Jane, and Sally :)
FAST-US-7 'Names' in U.S. Popular Culture
uta.fi