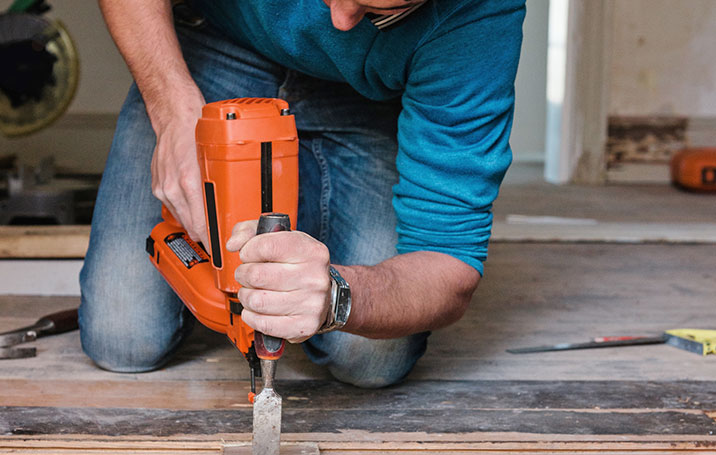 He used Pinterest to redo his floors
Join Pinterest to discover all the things that inspire you.
50+
billion Pins
to explore
15
seconds to
sign up (free!)
Style...
Hello..... lo quiero todo el rato
---
Sombre tones
This Man, Fashion Men, Men Style, Fall Looks, Casual Blazers, Dapper Men Fashion, Fall Men Clothing, Man Style, Fall Men Fashion
Casual blazer
Fall men's fashion
Scarf#Mens Fashion #Men Fashion| http://halloweencostumesamantha.blogspot.com
Kids Style ! Black & Blue children wear, Chile (mi sobrino Enrique)
Kids Style, Kid Styles
Pinned from
Uploaded by user
//\\
Men Clothing, Shirts, Men Style, Menstyle, Outfit, Jackets, Ties, Men Fashion, Business Casual
business casual cool
Wear your man. Mens fashion from #Men Clothes| http://menclothingapparel.blogspot.com
khaki over shirt and tie #mens #style #fashion
H by Hudson Osbourne in Black Calf   H by Hudson
Men Summer, Hudson Osbourne, Summer Sale, Black Calf, Black Shoes, Osbourne Black, Man Shoes, Hudson Shoes, Fashion Men Style
Osbourne Black - By Hudson Shoes
H by Hudson Osbourne in Black Calf H by Hudson #man shoes
H by Hudson \\ Osbourne in Black Calf. Casual Black Shoe
...
Stylish Man, Men Clothing, Navy Blazers, Menfashion, Toms Brady, Scarfs Style, Style Icons, Men Fashion, Pockets Squares
Navy blazer, white pocket square, brown sweater, jeans
Tom Brady - a style icon
scarf style
#menstyle #menfashion
Great look! A suit coat and jeans done right in men fashion #Men Clothes
simple. i like.
Colors Combos, Fashion Men, Men Clothing, Menfashion, Green Cardigans, Men Style, Blue Pants, Men Fashion, Casual Looks
love the preppy look on men, mens fashion, men casual look, man at work, man style, stylish man
Want a casual look? It's simple, just style your navy blue pants with a tie and cover it up with a cardigan. @Gents Closet TheGentleman's Closet Gentleman's Closet GentsCloset.com The Gentleman's Closet - 1 & Only Men Style Haus in Los Angeles #LAfashion #fashion #menswear #mensattire #style #shop #shopping #gifts #TheGentsCloset #casualwear #simplewear #menscardigan #ties #navybluepants
#cardigan #tie #green #blue #casual #menfashion
Fashion mens clothes: http://findanswerhere.com/mensfashion
color combo #fashion #men
Great casual look with the blue pants, green cardigan, and a matching tie. All earth colors
Celeste. I want.
Hong Kong, Black Mono, Black Mesh, Ziiiro Watches, Celest Black, Celest Watches, Design Watches, Dezeen Watches, Ziiiro Celest
Ziiiro Celeste | Designer Watches | Dezeen Watch Store
Celeste watch by Hong Kong brand Ziiro changes colour over the course of a day - £130
Contrasting colour and form, the Black ZIIIRO Celeste Watch optimises sleek minimal design working in conjunction with blue and grey transparent discs to display time. Sold along with a matte stainless steel casing and strap, ZIIIRO watches offer the contemporary coupled with durability. In Stock - £110
Owl Warm and Cozy Tea Set
Owl Warm, Tea Sets, Teas Time, Owl Teas, Teas Pots, Teas Sets, Cozy Teas, Owl Mugs, Teas Kettles
japanese owl tea set (with two owl mugs)
Owl Warm and Cozy Tea Set in Stone. i actually have the tea pot, didnt know there were mugs to match
Owling tea time
Ralph Lauren Layette Kids - Montauk Hi (Infant)
Layette Kids, Ralph Lauren, Pink Canvas, Colors, Kids Montauk, Lauren Layette, Infants, Products, Lauren Sneakers
In love of course, Ralph Lauren sneakers.
Ralph Lauren Layette Kids Montauk Hi (Infant) Pink Canvas
sweater.
Duffle Coats, Men Clothing, Winter Style, Winter Looks, Men Style, Men Fashion, Winter Outfits, Brown Jeans, Blue Polka Dots
winter style
Men's Brown Suede Boots, Brown Jeans, Dark Brown Leather Belt, Blue Polka Dot Longsleeve Shirt, Black Tie, Grey Shawl Cardigan, and Navy Duffle Coat
Knitted Sweater Duffle Coat | Raddest Men's Fashion Looks On The Internet: http://www.raddestlooks.org
Preppy Winter Outfits Men
winter look
Mens style, mens fashion
well, these are a must! Moustache Mug Set.
Bones China, Mugs Sets, Moustache, Gifts Ideas, Awesome, My Daughters, Drinks Coffee, Funny Coffee Mugs, Mustache
Moustache Mug Set. Pure awesomeness!
For my daughter Katie
Funny coffee mugs.
Mustache Mug Set. I don't drink coffee but still want these!
Moustache Mug Set. Start or end your day with a smile—one that's topped with a fake novelty moustache courtesy of these mugs and tumblers. These white bone china mugs are printed with two different character moustaches, one on each side.
LOVE THIS!
Electric Fans, Home Gadgets, Blower, Retro Telephone, Unionjack, The Queen, Jack O'Connell, Jack Phones, Union Jack
Union Jack Retro Telephone Limited Edition
God save the queen n' all that Jazz. A funky phone for the true Brit in you. xoxo *Available for only £44.95 at www.RetroStyler.com (at time of Pinning).* #unionjack #british #telephone #telephones #phone #phones #awesome #cool #retro #gift #gifts #home #gadget
Union Jack phone
Los quieeeeeero !!!!!!
Assassins Creed, Style, Clothing, Captain America, Awesome Hoodie, Power Ranger, Black Power, Batman, Super Heroes
Look @neon_sun it's just your style!
Batman, Flash, Spider-man, Venom, Captain America, Black Power Ranger, Shredder? For the guys in my life!
Dork clothes.
Batman, spiderman, and power rangers... All awesome. But the assassins creed white hoodie is bad ass!!!
The DxD Pintermission Award goes to: @Jennifer Hale-Sanders as a top re-pinner in Aug 2012! Congratulations on being the Best of Pinterest! *⋆★ ♔ ★⋆* DXD Pintermissionアワードの2012年8月トップRe-pinnerが与えられる:@Jennifer Hale-Sanders! Pinterestのベストされておめでとうございます! *⋆★ ♔ ★⋆* … A hoodie for most any fan, geek, or nerd. #comicbook #super #hero #batman #spiderman #venom #captain #america #gamer #horror #sentai #power #ranger #zombie #terminator #star #wars #trek
awesome hoodies! Batman, Spiderman, The Flash, Avengers and many more.