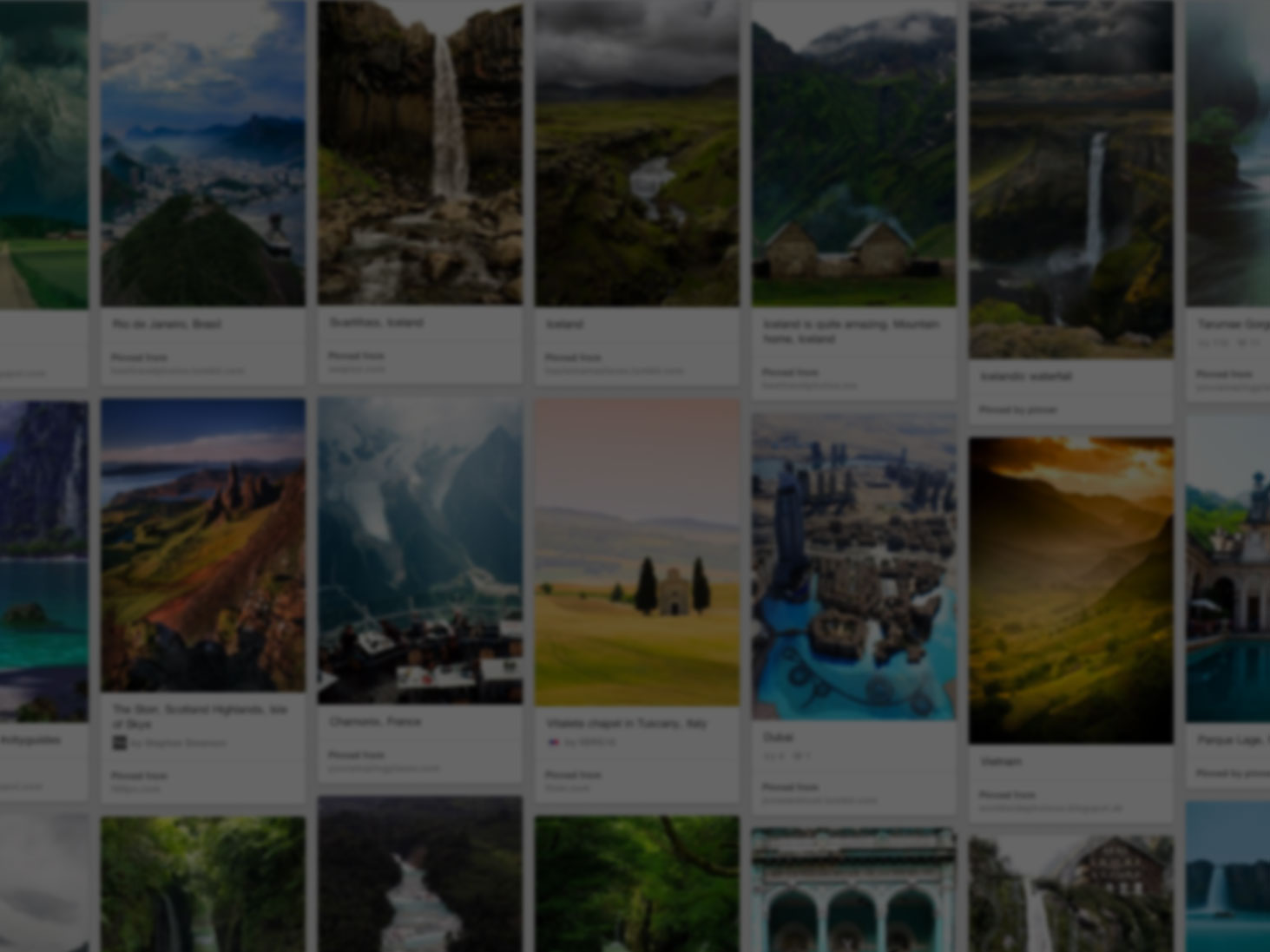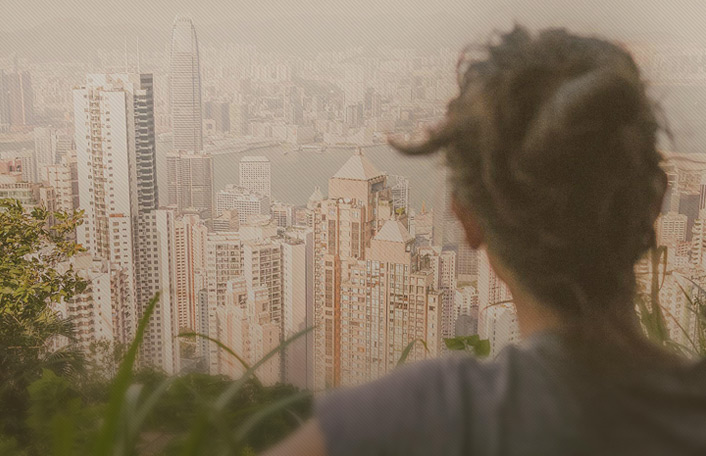 They used Pinterest to plan a dream trip
Join Pinterest to find all the things that inspire you.
50+
billion Pins
to explore
15
seconds to
sign up (free!)
all-we-need-is-sex-everyday: fall down, never get back up again. on We Heart It - weheartit.com/...
Black Lace, Black And White, Dita Von Tees Lingerie, Black Lingerie, Pinup, Ditavonteese, Pin Up, Luxury Lingerie, Dita Von Teese
Dita Von Tees in black lace
Dita von Teese lingerie #ditavonteese
Pin Up, Dita Von Teese, black and white
All types of black lingerie to bring out the sexy in you! Visit Kaiio.com for more... #Lingerie #Bra #Sexy #Black #Sparkle
Frou Frou Fashionista Luxury Lingerie
white cat eye sunglasses
Cat-eye sunglasses with retro-inspired white and gold-toned metal frames / red lips
Metals Frames, Cats Ey Sunglasses, Cat Eyes, Cats Eyes Sunglasses, Retro Inspiration, Red Lips, Oakley Sunglasses, Gold Ton Metals, Cat Eye Sunglasses
Lolita Lempicka. Lots of musk and sweetness, too strong for daytime wear in my opinion. Men love this for some reason.
Fragrance, Parfum Sprays, Lolita Lempicka, Perfume Bottle, Lempicka Eau, Perfume, Love It, Lempicka Perfume, Water
Lolita Lempicka Eau de Parfum Spray available at #Nordstrom LOVE IT!!! hard to find anywhere though...i would sell my left thumb for this
Lolita Lempicka Perfume Bottle
Lolita Lempicka Eau de Parfum Spray available at #Nordstrom Romantic and sensual, this alluring floral fragrance contains vanilla, musk and violet. The bottle is shaped like an apple, the fruit of temptation, and is engraved with a heart pierced by an arrow. Notes: leaves, anise, iris, violet, cherry, licorice, vetiver, musk, benzoin, tonka bean, vanilla, praline.
Burlesque performer Dita Von Teese is the February 2015 cover star of Harper's Bazaar Mexico.
Bazaars México, Fashion, February 2015, Carolina Herrera, John Russo, Bazaars Mexico, Ditavonteese, Harper Bazaars, Dita Von Teese
#carolinaherrera #eveninggown #ditavonteese
Harper's Bazaar Mexico: Dita von Teese with Carolina Herrera gown by John Russo, February 2015 http://themodernduchess.blogspot.gr/2015/02/harpers-bazaar-mexico-dita-von-teese-by.html
Dita Von Teese is the February 2015 cover star of Harper's Bazaar Mexico. #fashion #photography
Dita Von Teese by John Russo for Harper's Bazaar México & Latam February 2015. More Great Looks Like This
Gene Corset by Agent Provocateur. Gorgeous.
Black Lace, Corsets, Bridal Lingerie, Weddings Night Lingerie, Laci Lingerie, Winter Outfit, Black Lingerie, Work Outfit, Agent Provocateur
Agent Provocateur - Gene Corset Great under a work outfit
black lingerie
L is for lacy lingerie
Gimme Gimme in white for my wedding night! #lingerie
♥Gorgeous lace bodysuit. winter #outfit
Elegant black lace, Agent Provocateur Gene guipure lace and silk-satin corset
agent provocateur
Corsets, Agentprovocateur, Bridal Lingerie, Weddings Night, White Lace, Weddings Dresss, Weddings Lingerie, Agent Provocateur, The Dresses
Agent Provocateur - Gene Corset Wedding night??
Agent Provocateur - Gene Corset bridal lingerie www.runawaywithme.com
#AgentProvocateur - Gene #Corset
Depends on the dress but something classy like this. Bridal lingerie - agent provocateur
Agent Provocateur - Gene Corset #lingerie #white #lace #sexy #undergarments
See more about white lace, wedding lingerie and lace corset.
50 Ultra Trendy Designer Shoes For 2014 — Style Estate
Toms Ford, Ford Zippers, Ankle Boots, Ford Shoes, Ford Booties, Toms Shoes, Tomford, Tom Ford, Louboutin Shoes
Tom Ford ZIPPERS!!!
Tom Ford booties
Tom ford gold zipper high heels boots - love #boots #shoes #heels #blackboots #fashion #Tomford
http://louboutinishoesky.blogspot.com/ $128 for charistian louboutin shoes for autumn/winter style. Nice!
Tom Ford shoes // Ankle boots
Tom Ford ~ 50 Ultra Trendy Designer Shoes - Style Estate - Cheap Toms Shoes #Cheap #Toms #Shoes
louboutin nails
Louboutinnails, Nails Art, Nailart, Nailpolish, Louboutin Nails, Nails Polish, Christian Louboutin, Long Nails, Red Bottom
a new way to wear #louboutins #nails #color #nailpolish #design #nailart
www.weddbook.com everything about wedding ♥ - Christian Louboutin Nails - Nails Art & Design #nails #polish #sexy #black #red #nailart #wedding
Louboutin nails... Long nails red bottoms hahaha
#nailart #Louboutinnails
sweet
Unique Black, Minis Dresses, Fashion, Party Dresses, Shoulder Minis, One Shoulder Dresses, Mini Dresses, Styles, Little Black Dresses
8) little black dress: Unique Black Party Dress Fitted One shoulder Mini Dress - Free US Shipping - Donation to UNICEF - Item MM-DRT1100B4 ($59.00)
Unique Black Dress One Shoulder Mini LBD - Donation to UNICEF - Item MM-DRT13-1B04 -amazing twist to one shoulder dress. LOVE!
This would be my style if I knew it looked good on me... but, it wouldn't. Anyways, its still neat. Black Dress Fitted One shoulder Mini Dress Free by marcellamoda, $59.00
♥
Open Back Dresses, Fashion, Backless Dresses, Clothing, Low Back Dresses, Styles, Open Backs, New Years, Open Back
open back + #sparkle! #gorgeous #openback
dress backless long sleeve sequins beige dress sparkle dress how much it cost brands sequence cream dress with silver sparkles open back gold open back dresses beaded champagne cute lace back sparkly romantic backless dress glitter dress cream dress sparkly dress nude boho style beaded short dresses prom dress long sleeve dress prom gown glitter beige pearl party dress white dress cocktail dress brown dress squin squin dress squins sequin dress embellished dress detail low back sequin tan blouse gatsby taupe new year's eve begie beading short dress open back dress backless prom dress beads pretty cute dress cut out dress beautiful summer dress short party dresses nude dress gorgeous long prom dress vintage fashion long sleeves girly girl elegant fashion dress vintage dress elegant dress chic chic dress girly dress halter top short prom dress short jewels silky detailed dress low cut beaded dress lowback longsleeve sparkles baggy homecoming cocktail low cut back wild night beaded clutch sparkling dress shift dress homecoming dress designer cocktail dress short cocktail dress short homecoming dresses evening dress cocktail party cocktail party dress formal dress formal dresses evening formal party dresses open back prom dress clothes mini dress clothes-dresses tan dress knee length dress perfect new year's eve sparkle new year's eve homecoming dress lover lovers breath taking sexy glitterly diamonds open back dress silver party glitz sexy dress gold sequins pinterest plunge loose dress cream embellished gold dress semi formal semi formal dress tunic dress halter top white
Low back dress! So sexy! I love showing my back off! So hard to find shirts that really give that! Very exciting find. #gem #fashion #style
shoes shoes shoes shoes
Green Shoes, Fashion Shoes, Green Pumps, Shoes Sho, Color, Green Heels, Styles, Kelly Green, High Heels
Kelly Green pumps!
kelly green shoes :) favorite color
Sexy shoes green heels high heels summer sandals strap pump for women fashion shoes 2013 #sexy #heel #shoes #sandals by reannon
Kelly green. Heels. LOVE! #green #heels #shoes #fashion #style
diamond bow...love
Cute Rings, Cute Bows, Diamonds, Juicy Couture, Bows Rings, Couture Bows, So Pretty, Juicycouture, Promise Rings
Juicy Couture 'Bows for a Starlet' Pavé Bow Ring | Nordstrom. So pretty got to have it, but it sold out :(
Juicy Couture 'Bows for a Starlet' Pavé Bow Ring | Nordstrom I actually really like this as a cute ring.
Juicy Couture: Bow Ring » #Bow #Ring #Jewelry #Juicy #JuicyCouture
cute bow ring (juicy couture I think)
Juicy Couture 'Bows for a Starlet' Pavé Bow Ring | Nordstrom. If I was still young enough for a promise ring, this would be it lol! A*
diamond bow ring from juicy couture(: