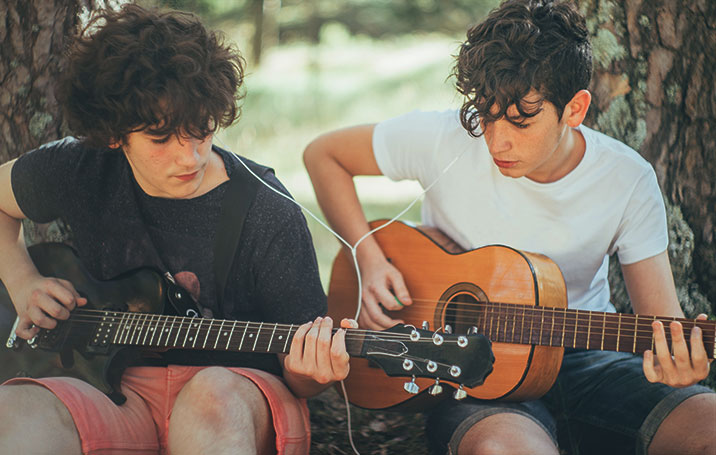 They used Pinterest to find new songs to learn
Join Pinterest to find all the things that inspire you.
50+
billion Pins
to explore
15
seconds to
sign up (free!)
TBWA-Agency offices
Tbwaagenc Offices, Offices Design, Offices Spaces, Commercial Offices, Creative Offices, Tbwa Ag Offices
DNA art
Dna Imprint
Self Portrait - Wall Art | DNA Imprints. Super cool.
dna chandelier.
Dna Xl, Xl Chandelier, Chandeliers, Dna Chandelier, Chandelier 867 67, Mood Lights, Chand 867 67, Products
DNA XL Chandelier $867.67
dizzy dna
Red And White, Spirals Staircases, Spirals Stairs, Red Wall, Color, Shadows Photography, Wonder World, Architecture, White Stairs
Red Wall, White Stairs
Lines, curves, and color - white spiral staircase, red wall.
white spiral staircase + red wall | exterior stairs + architectural details
My Wonderful World
Love this spiral staircase and shadows photography
Spiral stairs / spiral staircase / red and white
DNA table
Paul Loebach, Tables Legs, Doublehelix Legs, Loebach Watson, Double Helix Legs, Great Legs, Watson Tables, Carwan Galleries, Carbon Fiber
great legs | todd hosfelt's weblog
Paul Loebach's Watson table, double helix legs of wood and carbon fibre
Paul Loebach's Watson table.. cool table legs!
DNA Personal DNA Art
Fingerprint Art, Wall Art, Gift, Thumb Prints, Fingers Prints, Cool Ideas, Fingerprints Art, Fingerprints Portraits, Fingerprints Prints
Finger print wall art
DNA 11: Finger Print - I feel like ink and a thumb print + a scanner and photoshop + the how-to on printing big photos/images could = this exactly
finger prints cool idea! I would do it in color tho
DNA 11: Finger Print 20x20 — "Fingerprint portrait makes the sweetest gift! After purchasing the coupon and contacting DNA 11 to discuss print specifications, you'll get a collection kit in the mail. They'll then take the fingerprint of your choosing and create a hi-res scan—refining it with computer-assisted hand tracing. Printed on canvas, varnished and framed, when this piece is shipped back, it's ready to hang."
Fingerprint art on Fab
cool idea - personalized enlarged fingerprint prints
?DNA
Olafur Eliasson, Munich, Spirals Stairca, Double Helix, Outdoor Stairs, Photo, Stairways, Design, Courtyards
Umschreibung, Munich The sleek steel of this 30-foot-tall double-helix staircase pops against the backdrop of an orange-and-glass vertical office tower. Located in the courtyard of the global accounting firm KPMG Deutsche Treuhand-Gesellschaft since 2004,Umschreibung (or "rewriting" in German) is the creation of the Danish artist Olafur Eliasson. The staircase doesn't actually lead anywhere and isn't open to the public to climb... Stairways That Wow - Slate Magazine
Olafur Eliasson double helix satircase in Munich
Crazy staircase at the KPMG Building in Munich | Flickr - Photo Sharing!
Outdoor stairs, Umschreibung, Munich
Crazy staircase at the KPMG Building in Munich, Germany - Designed by Danish artist Olafur Eliasson, this German staircase is called the "Umschreibung", which translates to Rewriting. Built in 2004, it is located outside the global accounting firm KPMG's courtyard in Munich.
DNA
Spirals Staircases, Living Rooms, Spirals Stairs, Interiors Design, Dreams House, Black White, Home Design, Modern Home, Modern Stairs
Home Design Inspiration For Your Living Room - HomeDesignBoard.com
staircase for my dream house
Gorgeous!!!!! The staircase.. Sleek living. #interior #design #home #decor #black #white #contemporary #mod #modern
Unique spiral staircase for modern home design and ultimate luxury.
spiral stairs #interior design #decor