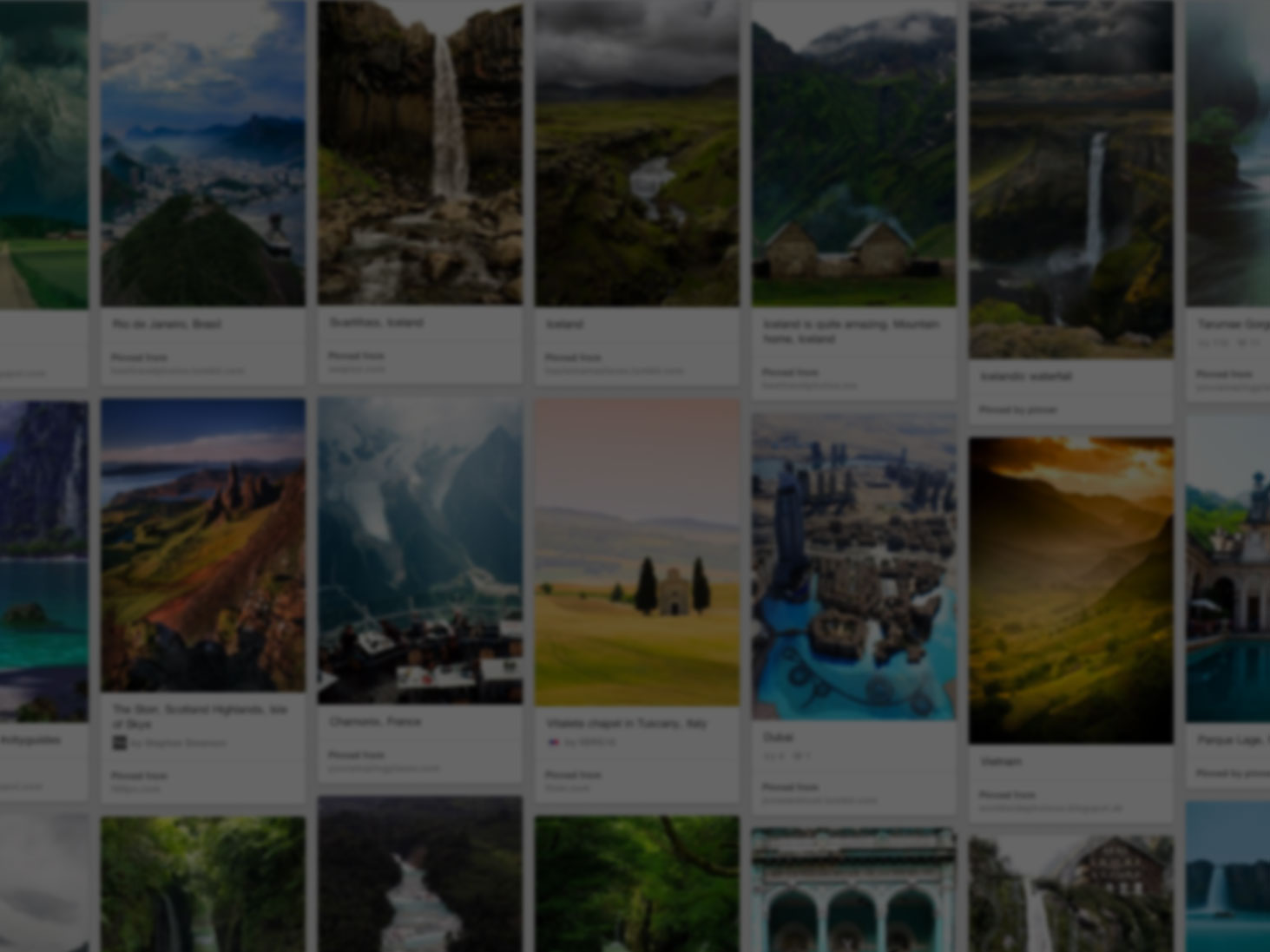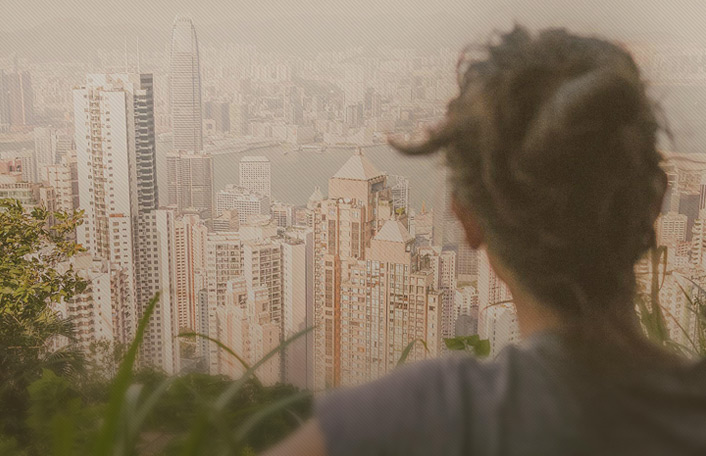 They used Pinterest to plan a dream trip
Join Pinterest to find all the things that inspire you.
50+
billion Pins
to explore
15
seconds to
sign up (free!)
The New Face Brushes (including BECCA The One Perfecting Brush!) via @Matt Valk Chuah Beauty Department
Faces Products, The Beautiful Department, Website, Brushes Master, Makeup Brushes, Faces Brushes, Brushes Guide, Make Up Brushes, Makeup Tutorials Foundation
The Beauty Department: Your Daily Dose of Pretty. - FACE BRUSH MASTER CLASS
Brush guide: face brushes | The Beauty Department
Make up brushes guide
The New Face Brushes | Your guide to which makeup brush goes to which type of face product. #youresopretty
5 Devastatingly Cool Haircuts For Thin Hair
Eye makeup...
Make Up, Eye Makeup, Urban Decay, Eye Shadows, Brown Eye, Eyeshadows, Eyemakeup, Wedding Makeup, Smokey Eye
Beautiful Eye Makeup: #eyemakeup #eyeshadow #eyes #beauty http://www.acneonestep.com
A dramatic smokey eye brings out the best in your brown eyes. #makeup #brown #eyeshadow
Golden eyeshadow eye makeup. Wedding makeup.
Smokey Eye Makeup. Wedding make up?!?!?
Smokey eye using Naked 2 eye shadow palette from Urban Decay.
Smokey eye makeup look tutorial done with Urban Decay's Naked 2 eyeshadow palette - love it!
transform a too-tight shirt in my wardrobe? another GREAT idea I'll NEVER actually do...
Sewing, Ideas, Style, Too Tights Shirts, Tight Shirts, Lace Insert, Lace Back, Lace Shirts, Lace Panels
Transform a too-tight shirt with a lace insert in the back | STYLE ME 2 DAY. No instructions, just inspiration.
Back lace shirt (for too tight shirts, refashion)
transform a too-tight shirt with a lace insert in the back. Makes me wish I could sew!!!
Transform a too tight shirt into a fashion statement with a lace panel insert.
transform a too tight shirt with a lace back panel
Insert lace on the back of a too tight shirt. I don't see any instructions, just pictures for ideas (looks like Russian?)
Transform a too tight shirt with a lace insert in the back
pretty little pave studs rstyle.me/...
Liliana Pave, Posts Anthropologie, Anthropology Liliana, Pave Posts, Anthropologie Com Anthrofav, Anthropologie Com 38 00, Jewelry Accessories, Posts Earrings, Jewelry Boxes
Liliana Pave Posts #anthropologie
Liliana Pave Posts earrings - anthropologie.com
Messy bun: Grab loosely, pull back from the ears & up so you don't loose crown volume. Wrap another elastic once around the rest of the hair to make a messy bun & scruffle with your fingers.
Hair Beautiful, Hair Ideas, Hair Tutorials, Messy Ponytailbun, Buns Tutorials, Messy Ponytail Buns, Messy Buns, Hair Style, Hair Looks
Hair ideas
Messy bun and other great hair tutorials
Lots of hair styles...
Trying this messy ponytail bun from "It's The Small Things" blog today. Perfect way to 'wear' unclean hair and not feel sloppy; have a sweet headband to hold back bangs. She has great, easy tutorials, and I have never felt more competent in styling my hair before.
Excellent messy bun tutorial!
Super easy messy bun for short/medium hair. Looks cute, wonder if it would work with my hair?
Love this down jacket from The North Face rstyle.me/...
Stuff I D, Dreams Closet, Style, Faces Aconcagua, Faces Jackets, Down Jackets, Fall Wint Fashion, Fallwint Fashion, The North Faces
The North Face Aconcagua Down Jacket
a short North Face jacket, but in black, gray, or brwon!
hair
Polka Dots, Hair Colors, Eye Makeup, Cat Eye, Shorts Haircuts, Hair Cut, Cute Hair, Hairstyle, Hair Style
Short haircut #New Hair Styles for Girls| http://newhairstylesforgirls136.blogspot.com
Great hair, great polka dot shirt. I wish I was brave enough for a short hair cut!
cat eye makeup polka dots
sheer polka dots, hair color
cute #Hair Style #hairstyle #girl hairstyle
laced peplum hoodie
Woman Fashion, Fashion Style, Lace Detail, Latest Fashion, Anthropologie Com, Lace Peplum, Casual Outfits, Peplum Hoodie, Clothing Arrival
lace peplum hoodie by Saturday/Sunday at Anthropologie, love the lace detail
la vie en rose: Growing it Out
Short Hair, Haircuts, Hairstyles, Bobs, Shorts Hair, Hair Cut, Hair Style, Wigs, Katy Holmes
short hair cuts | Trendy Short Hairstyles for Women | 2013 Short Haircut for Women
My Halloween wig has my craving short hair, loving this cut
Trendy Short Hairstyles for Women - #Katie Holmes short hair #Short bob hairstyle 2013 #Short inverted bob haircut #Trendy red hair color #Trendy Short Hairstyles #Trendy Short Layered Haircuts #women #girl #Haircut #Trend #ShortHairstyles #2014 #2015 #short #wedding #shorthair
half up
Hair Ideas, Hair Tutorials, Medium Length, French Twists, Half Up, Shorts Hair, Cute Hair, Hair Style, Shoulder Length Hair
If you're a fan of cute and easy hair then this simple half up hairstyle tutorial might be for you. | Short hair | hair tutorial |
// Half French Twist - always looking for cute hair ideas with short hair.
Super cute hair tutorials for shoulder length hair.
hair, hair styles, hair tutorials, hair ideas, wedding hair, pretty hair, cute hair
lots of cute hair style instructions for medium length hair
Go to Bed with Wet Hair - 3 Ways to Wake Up to Gorgeous Hair- for crazy early mornings; Pin now, read later.
Overnight Hair, Ears Mornings, Back To Schools, Wet Hair, Early Mornings, Beautiful Guide, Wake Up, Gorgeous Hair, Hair Style
Go to bed with wet hair? Skeptical, but back to school's gonna kick my butt, so . . . . Pin now read later
3 Ways to Wake Up to Gorgeous Hair | Shine's Spring Beauty Guide - Yahoo! Shine
Overnight Hair Styles - Wet Hair
Hair Style: Go to Bed with Wet Hair - 3 Ways to Wake Up to Gorgeous Hair- for crazy early mornings. Yes!