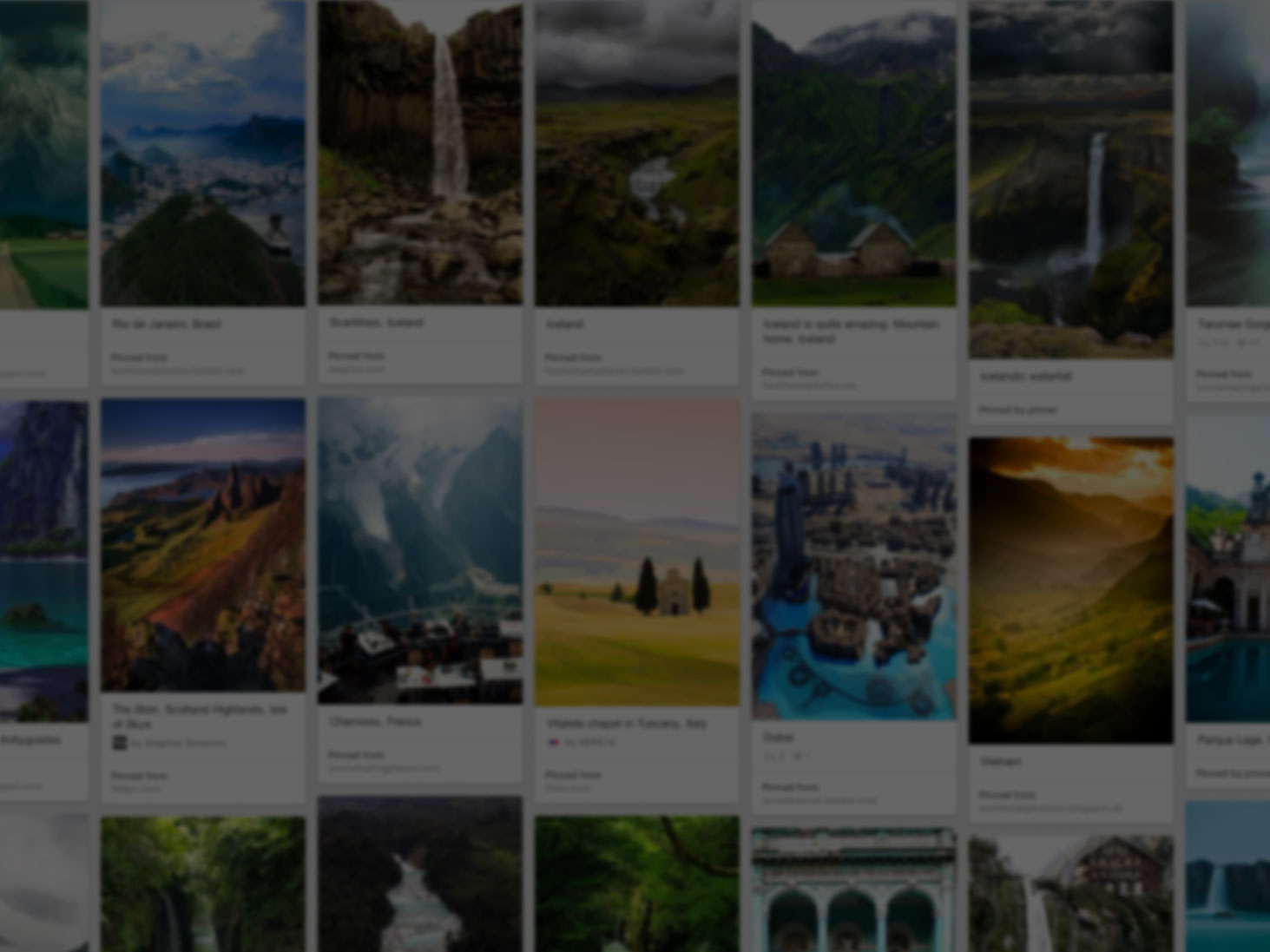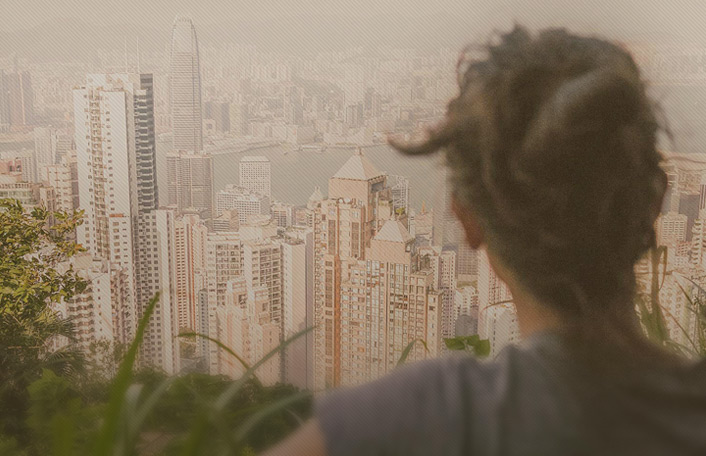 They used Pinterest to plan a dream trip
Join Pinterest to find all the things that inspire you.
50+
billion Pins
to explore
15
seconds to
sign up (free!)
without struggle there is no progress*
30 Day Challenge, Valor De, Kiss, The Value, Disney Couple, Romantic Movies, Dream, Grey Hairs, True Love
True love lasts forever♥
A day early, but had to. Disney 30 day challenge Day 14, favorite kiss. Carl and Ellie had a lifelong love! This kiss is my all time Disney favorite Kiss! Soooo sweet!
This Is Love, even with your grey hair :*
UP....Touching romance, passion and dreams - my homework assignment
UP - one of the most romantic movies ever
El valor de un sentimiento
This is SO adorable, right?
Heart Nails, Weddings Nails, Nails Art, Rings Finger, Cute Nails, Valentine Day, Nails Design, Pink Nails, Valentine Nails
Solo Heart Nail Art Valentine's Day Nail Art #Valentine #nail #nails #nailart
Cute simple pink nails #nailart #beauty Valentines day
Weddbook is a content discovery engine mostly specialized on wedding concept. You can collect images, videos or articles you discovered organize them, add your own ideas to your collections and share with other people - Weddbook ♥ How cute! Paint a heart on your ring finger for the wedding. wedding nail designs. Nail art. heart #heart
cute nail art
Pretty in pink nails w/ heart nail art
Dulce Candy
Nails Art, Nails Polish Racks, Dream, Nailpolish, Nails Polish Holders, Hot Glue Guns, Nails Polish Shelves, Planets Earth, Diy'S Nails
DIY nail polish holder
DIY: Nail Polish Shelves by DulceCandy.com
DIY: Nail Polish Rack - I don't think I need one quite this large, but it's better than the jumbled mess of nailpolish currently hiding under my bathroom sink.
AWESOM DIY Nail Polish Rack You will need: 10- 2.5″x 2FT boards 2- 2.5″x 36″ boards 1- 24.5″x 36 back board 1 can of Ultra Cover Gloss white spray paint (Painter's Touch) Gorilla Glue -"For The Toughest Jobs On Planet Earth" Plastic anchors Hot glue gun and glue sticks Pencil Ruler- my dream nail art kit

by DulceCandy 87
true R & R
At The Beaches, The Ocean, Summertime, Cold Drinks, Cool Drinks, Beaches Cocktails, Fruity Drinks, Things To Do, The Sea
Ahhhh....ice cold drink on a sandy beach in the summertime
at the beach with a fruity drink ahhh :)
Relaxing... this would be great thing to do when depressed and stressed and feeling like going somewhere else.. #stress #relax #relaxing
Beach cocktail... Relax and Lounge with Miss Davenport
relaxing by the sea...
a cool drink & barefoot at the beach
Summertime, painted toenails, a drink in hand, a lounge and the ocean .... perfect girlfriend getaway! For Caribbean options: ASPEN CREEK TRAVEL - karen@aspencreektravel.com
Lol
Ultimate Spider-Man, Old Schools, Engagement Pictures, First Kiss, Engagement Photo, Vintage Wardrobe, Summer Romances, Date Idea, 1950
creative and old school engagement photos - Google Search
1950 engagement photo theme
1950s first date... the days when boys asked a girl out to her face, walked her to her door, and had a first kiss on the door step...
Summer romances begin for all kinds of reasons, but when all is said and done, they have one thing in common. They're shooting stars, a spectacular moment of light in the heavens, fleeting glimpse of eternity, and in a flash they're gone.
..
Black Scarves, Big Sweaters, Dinners Time, Kitchens Wall, Around The House, Mr. Big, Goofy Couple, Young Couple, Romance
romance
So cutesies- for the kitchen wall?
big sweaters
How the Spanish do it...when a young couple ducks into the kitchen to be alone, elders always yell from the other room, I better hear the both of you clapping your hands and singing at the top of your lungs!
haha goofy couple
Interrupting dinner time for play time
The Selby. Who should i marry to have this cuteness around the house ?
cute!!!!!!!
Neonnail, Nails Art, Bright Color, Summer Color, Nails Color, Summer Nails, Neon Nails, Neon Color, Bright Nails
bright nail polish
NeonNails
Bright Neon Nail Art Nail Art Ideas with Neon Colors
#neon #nails #color - SUMMER'S HERE! The Nail Guru: Nail Fashion: Neons
#neon #summer #nails #fun #bright #colorful
summer colors :)
dandelion/bird tattoo
Tattoo'S Dandelions, Tattoo'S Idea, Back Tattoo'S, I Want Thi, Dandelions Tattoo'S, Dandelions Birds Tattoo'S, A Tattoo'S, Shoulder Tattoo'S, Flying Away
Dandelion Tattoo Idea
Shoulder tattoo idea
dandelion bird tattoo- If I ever got a tattoo, This is what it would be. I love it!
fly away dandelion tattoo
bird tattoo, back tattoo, dandelion tattoo. If I was to get a tattoo this would be it.
Henna 💛
Henna Art, Mehndi Design, Fashion, Henna Design, Body Art, Styles, Henna Tattoo'S, Bodyart, Henna Hands
I find this oddly beautiful. body art in its purest form
Mehndi design
Henna art
Henna tattoo!
Henna hands
Art Henna... Henna, henna, henna. style
such beautiful henna design
Indian Fashion 03