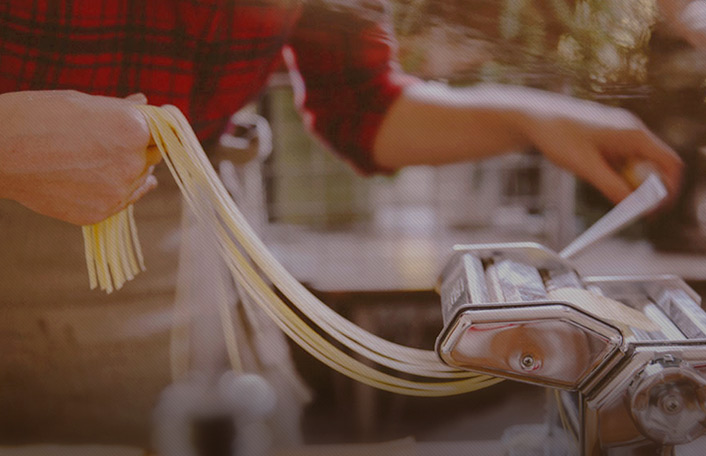 She uses Pinterest to eat healthier
Join Pinterest to discover all the things that inspire you.
50+
billion Pins
to explore
15
seconds to
sign up (free!)
Back to
Movies and TV Love
Movies and TV Love
One of my fave new shows of the year: Once Upon a Time!
Favorite Tv, Seasons, Tv Show, Jennifer Morrison, Movie, Watches, Once Upon A Time, Snow White, Fairies Tales
Once Upon A Time. Not a movie, I know, but it's among the visual media that I enjoy. (And I don't have enough favourite TV shows to make an entire board).
Once Upon A Time -- season 2 preview [I've never watched either -- should I?]
Once Upon A Time. TV Show where fairy tales are not just tales! Lead story line is The Charming family as in Snow White and Prince Charming.
Once Upon a Time - Ginnifer Goodwin as Mary Margaret/ Snow White, Jennifer Morrison as Emma Swan, Lana Parrilla as Mayor Regina/ Evil Queen, Jamie Dornan as Sheriff Graham, Jared Gilmore as Henry, Josh Dallas as David Nolan/ Prince Charming & Robert Carlyle as Mr. Gold/ Rumpelstiltskin - May 2011
Once upon a time. A modern take on fairy tales with a female lead character living in Maine that has risen from interesting circumstances. One of my new favorite tv shows!
Jessica Fletcher was the bomb.
Murders She Wrote, Heroes, Bombs, Hands, Murdershewrot Png, Jake Dads, Murdershewrote Png
Murder She Wrote. Oh, Jessica Fletcher you are my hero...=)
from the hands of the great Steve Wolfhard, fin & jake's dad!
The Doctor
Bows Ties, Mattsmith, Doctors Who, Matte Smith, Dr. Who, David Tennant, Matt Smith, 11Th Doctors, Eleventh Doctor
Matt Smith played Dr Who from 1st January 2010 to present See my article at http://www.infobarrel.com/Dr_Who_-_Surprising_Facts_About_Doctors_Ten_and_Eleven_Part_4_Of_4
david tennant in places he shouldn't be
Matt Smith the 11th Doctor
The Girl who Played with Fire
Worth Reading, Girls Generation, Noomi Rapace, Books Worth, Movies, Fire 2009, Plays, Dr. Who, Dragon Tattoo
"The Girl Who Played With Fire" (2009) -- Warning: As was the case with the first movie in the trilogy, "The Girl With the Dragon Tattoo," this movie also contains some disturbing scenes and images.
Well worth reading subtitles to watch the Swedish version of Stieg Larsson's trilogy. So well done.
The Girl Who Played with Fire (2009) Flickan som lekte med elden (original title). Stars Noomi Rapace & Michael Nyqvist. This is the SECOND movie in the trilogy. In Swedish w/ English subtitles. 129 min - Crime | Drama | Mystery
The Girl with the Dragon Tattoo
Daniel Craig, Movie Posters, Girls Generation, Noomi Rapace, Swedish Version, Dragon Tattoos, Books Series, Favorite Movie, Tattoo 2009
The Girl With The Dragon Tattoo (2009) - Movie Poster (Size: 27" x 40") Posterstoponline,http://www.amazon.com/dp/B0049R4G9G/ref=cm_sw_r_pi_dp_zJ6etb1ZM8CX14BK
The Girl with the Dragon Tattoo (2009) Original Swedish version. Noomi Rapace, you are amazing!
En man som hatar kvinnor (2009) This is the Swedish version of movie based on novel of Swedish author and journalist Stieg Larsson. Good known as ''The Girl With the Dragon Tattoo'', also done by englisman David Fincher who took Daniel Craig as Mikael Blomkvist (main caracter) and Rooney Mara as Lisbeth Salander (also main). But if you as me I more like a Swedish version. It's maybe because I watched it first. Michael Nyqvist and Noomi Rapace make a great duo. <3
My all time favorite movie (and of course, the sequels)! This was such a great film. Noomi Rapace was just amazing as Lisbeth Salander!!
The Girl with the Dragon Tattoo- I'm going to have a feeling that I will like the Swedish movie version. She played Lisbet so well in the Swedish version, that she is Lisbet to me. Great book series BTW!
The Notebook #movies
Film, Ryan Gosling, Great Movie, The Notebooks, Romantic Movie, Notebooks Movie, Nicholas Sparkly, Favorite Movie, Chicks Flicks
The Notebook (great movie AND book)
ROMANTIC MOVIES: The Notebook
The Notebook 2004 Film The Notebook is a 2004 American romantic drama film directed by Nick Cassavetes. The screenplay, written by Jeremy Leven and Jan Sardi, is based on the novel of the same name by Nicholas Sparks. Release Date: June 25, 2004 (USA) Director: Nick Cassavetes Story By: Nicholas Sparks Screenplay: Jan Sardi, Jeremy Leven Awards: MTV Movie Award for Best Kiss, BMI Film Music Award, …
The Notebook #Movie Ryan Gosling is the perfect man.
One of my all time favorite movies, The Notebook. Ryan Gosling and Rachel McAdams.
Despite the beliefs of most macho men, guys can, in fact, enjoy chick flicks & romantic films. I am a guy and i did enjoy The Notebook
Garden State.
Gardens States, Great Movie, Natalie Portman, Movie Worth, Good Movie, U.S. States, Favorite Movie, Zach Braff, Favorite Film
Amazon.com: Garden State: Zach Braff, Natalie Portman, Amy Ferguson, Jill Flint, Gary Gilbert, Kenneth Graymez, Jackie Hoffman, Ian Holm, Jayne Houdyshell, Trisha LaFache, Austin Lysy, Yvette Mercedes, Jim Parsons (II), Christopher Carley, Armando Riesco, Peter Sarsgaard, Jean Smart, Michael Weston, George C. Wolfe: Movies & TV
Garden State. Watched this the other day pretty good movie and I love Natalie Portman as a weird girl lol
Garden State - favorite movie of all time
Garden State - great movie
The Goonies
80S, The Goonies, Best Movie, Childhood Memories, Comic Books, Kids Movie, Favorite Movie, Guys, 80 S
Comic book
One of E's favorite movies! (Hi5 to me for introducing him to it.) "Hey You GUYS!!!!" Classic....
"The Goonies" by Steven Spielberg: the ultimate adventure film. BEST MOVIE EVER! "Hey you guys........!"
80S Movies | The Goonies
The Goonies. Best Treasure kids movie ever. HEY YOU GUYS!!!!!!
Full of soooo many childhood memories! Hey you guys!!!!
The Big Bang Theory #shows
Bigbangtheori, Favorite Tv, Big Bang Theory, Big Bangs Theory, Quality, Movie, Tv Series, Mr. Big, Watches
Big Bang Theory - this isn't a movie but me and Mady (and the rest of the family!) watch it all the time!
The TV Series "Big Bang Theory" is a fantastic television comedy, created by Chuck Lorre and Bill Prady. The TV show is filled with amazing comedy, intellect and geekiness of these five friends.
Big Bang Theory! my favorite TV comedy... love Sheldon & Raj!
#Top10 Searches of #2013 (#Bing vs #Google) #Facebook #BigBangTheory #iPhone
The Big Bang Theory BAZINGA!
How I Met Your Mother #shows
Favorite Tv, With, Friends, Favorite Things, Mothers 2005, Favoritetv, Tv Show, Movie, Tv Series
How I Met Your Mother (2005– ) Ted searches for the woman of his dreams in New York City with the help of his four best friends.
Favorite things!!
My all-time favorite tv series! HOW I MET YOUR MOTHER!
How I Met Your Mother (2005) — The Movie Database
How I Met Your Mother. Definitely my new favorite tv show only second to Scrubs. This show is amazing!
Modern Family.
Favorite Tv, Modern Families, Seasons, Families Photo, Movie, Modern Family, People, Watches, Families Portraits
Modern Family season 4
Family Portrait. Modern Family.
Modern Family, go and watch it.
I honestly want to recreate this for my family photos
Modern Family may be my all time favorite TV show, which is a very difficult title to win in my world.