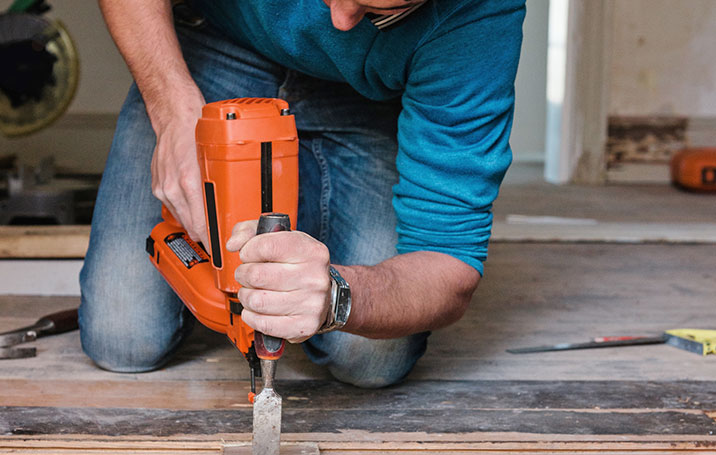 He used Pinterest to redo his floors
Join Pinterest to find (and save!) all the things that inspire you.
50+
billion Pins
to explore
15
seconds to
sign up (free!)
ahhh stay strong!
Keep Swim, Remember This, Workout Motivation, So True, Fit Motivation, Weights Loss, 12 Week, Stay Motivation, 12Week
#12Weeks
Fit quote @Alex Jones Jones Jones Santley :) - http://myfitmotiv.com - #myfitmotiv #fitness motivation #weight #loss #food #fitness #diet #gym #motivation
Need to remember this to stay motivated!
This is so true. It took about 3 months (12 weeks) for co-workers to really start noticing my weight loss, 2 months for my friends, and 1 month to first notice a difference in myself.
This is so true!!! Just keep swimming ..just keep swimming!!!
Pinned from
healthy-happy-heart.tumblr.com
I gotta start telling myself this every morning!
Tough Bitch, Badass Bitch, Morning Exercise Quotes, Hells Yeah, Mission Accepted, Badass Workout Quotes, Challenge Accepted, Challenges Accepted, Weak Mindfulness
I AM ONE TOUGH BITCH :)
Hell Yeah!!
I really need to stop with the weak mind
challenge accepted
Mission accepted.
motivational quotes | The Everyday Warrior
theeverydaywarrior.com
you're worth more than you realize.
Fit Not Skinny, Inspiration, Quotes, Fitness, Healthy, Exercise, Weightloss, Fit Motivation, Weights Loss
You Are Worth More Than you Think #weightloss #diet #fitness #health #wellbeing #inspiration #motivation #healthy #weightlossquotes #quotes Like us on Facebook: http://www.facebook.com/LoseWeightLookGreat
Inspirational Fitness Quotes - myfitmot - http://myfitmotiv.com - #myfitmotiv #fitness motivation #weight #loss #food #fitness #diet #gym #motivation
*Exercise TO BE FIT NOT SKINNY Eat TO NOURISH YOUR BODY AND ALWAYS...Ignore HATERS, DOUBTERS & UNHEALTHY EXAMPLES THAT WERE ONCE FEEDING YOU. You ARE WORTH MORE THAN YOU REALIZE. #motivation #healthy #quote #inspiring
eye opener...maybe if I had seen this A LONG TIME AGO working out and eating right might not be so hard now...
Health Problems, Exerci Motivation, Get Healthy, Be Healthy, 90 Day Challenges, Skinny Girls, Fat Burning, Reality Check, Weights Loss
OR: Health problems some people have across the weight spectrum AND social problems we need to eliminate. I'm not discriminated against because fat is wrong, but because people are. Also? No diabetes. No joint problems. No bone problems. Totally mobile. No breathing problems. Sweat only when it's hot. And the poor headless fatty in that picture could be me. So what are those "negative effects" again? Because my life doesn't have them. << I despise this pin that's doing the rounds because of its reinforcement of social discrimination and assumption of inherent mental illness such as depression. It pisses me off as much as weight loss companies that claim losing weight with their method/product will "give you more confidence". UGH GRRRR. The assumption is that you cannot be fat and have confidence. Wrong. This pic reinforces the ridiculous low self-esteem notion if you are fat. Wrong. Fewer Employment Opportunities? Disgusting - as if fat discrimination is a legitimate and acceptable form of social treatment (if an employer discriminates against you because of your weight, take them to Court - I am.) Social discrimination is NOT THE FAULT OF THE FAT PERSON. This image is obscene and to imply that its some kind of concern for a fat person's health is like me pinning a pic of a thin woman with captions such as "prone to texting while driving", "will be a vacuous moron who has no compassion for other people", "cancer from tanning beds or sun exposure", "hates at fat people and at risk of getting a smack in the face for being disrespectful", "thinks celebrities are worldly achievers", "a darling of cosmetic companies for buying products they say won't make her/him ugly". Etc. Etc.
Sad but true! Workout to be healthy, and love your body. Don't hurt yourself
The ViSalus Body by Vi™ 90 day Challenge is for Everybody and Every BODY! Fast, easy and affordable, 90 Days to a New YOU! http://innovativecore.bodybyvi.com/
16 Ways to Burn Stubborn Body Fat hope this includes that stubborn love handles that even skinny girls have in tight jeans
16 tips to get healthy
Achieving and maintaining a healthy weight can help reduce your risk of diseases of lifestyle. • No hunger – no cravings • Promotes fat burning –minimises fat storage • Based on years of scientific research, clinically tested and proven! GR2 Control is a scientifically developed weight loss programme based on controlling both blood sugar and insulin levels, thereby promoting abundant energy and satiety as you achieve your desired weight.
reality check
Pinned from
theotherguytraining.com