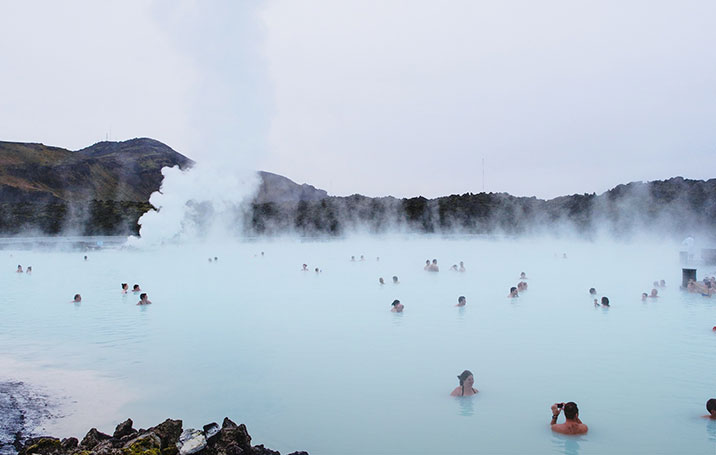 They used Pinterest to find new places to visit
Join Pinterest to find all the things that inspire you.
50+
billion Pins
to explore
15
seconds to
sign up (free!)
yes haha
Help Me, Funnies Posts, Swimming Lessons, Hot Lifeguard, Save Me, Pools, Hot Boys, Swimming Team, Hotlifeguard
shit! where is this pool and who can i look forward to saving me!
this swim team can save me anytime
#loveisfree loving #hotlifeguards this summer! (:
"Help me!!!! Please I'm DROWNING!!!!" :) *jumps to my rescue; helps me out of pool* "Thanks..." *jumps back in* "HELP IM DROWNING!"
forget how to swim in a pool full of hot lifeguards:)
hot boys
I definitely don't know how to swim... LMBO swim team needs to take swim lessons!!
Ryan Reynolds.. oh my
Ryanreynold, Celebrity, Ryan Renold, Ryan Reynolds, Eyes Candy, Hotti, People, Hot Guys, Sexy Men'S
Ryan Reynolds, Sexy Men, Handsome Men, Attractive Men, Business Men, Hot Guys, Sexy Celebrities | The Hottest Men Alive
Ryan Renolds, sexy men, handsome men, attractive men, business men, hot guys, sexy celebrities
hello, ryan reynolds. you are superb eye candy!
Ryan Reynolds is such a hottie.
#RyanReynolds
Yummmm. Ryan Reynolds is one of my favorite people. No longer on the market hehe!
oh my
Celebrity, Eyes Candy, Channing Tatum, Boys, Black White, Hotti, Guys, Sexy Men'S, Channingtatum
Yummmm ;) good hair! More guys should style their hair like this.
Channing tatum. #channing #tatum #channingtatum #hottie #serious #mohawk
Eye candy
THE sexiest white boy EVER! mmm :)
#celebrities
Jesse Williams.... ehemm..
This Man, But, Jackson Avery, Grey Anatomy, Jesse Williams, Beautiful, Future Husband, Grey'S Anatomy, Eye Candies
Jesse Williams, aka Dr. Jackson Avery on Grey's Anatomy. I think we should get married, because our kids would be soooooo cute ; )
Jesse Williams - this man is beyond handsome 😍😍😍😍
Jesse Williams - Greys Anatomy eye candy 👉👌
beautiful man! Jesse Williams from Grey's Anatomy
Jesse Williams! Love the Greys Anatomy men!
Jesse Williams aka Jackson Avery aka my future husband!
adam levine... unffffff
Adam Levinemaroon, Hot Hot, Celeb, Eyes Candy, Boys, Beauty People, Hotti, Things, Plea
adam levine is so sexy that i melt a little inside. all those beautiful tattoos! mercy me :-D He is my newest celeb crush, but how can u NOT crush on him HOT
Hottie!! :)
Hot, Hot, Hot! Adam Levine..Just Because
"Wanted" Eye candy
boys + tattoos = <3
adam levine.<3 i sure do have a thing for guys with tattoos.
Adam Levine......
Music, Celebrity, Adam Levine, Eyes Candy, Boys, Hotti, Things, People, Guys
Adam Levine. Total hottie
Adam Levine really belongs on "My Favorite Things" pin board, but I didn't want to objectify him. Him + cake = mmm, mm, mm. :) --dc
Adam Levine.. Hot! Oh, and he is the lead singer for a band that plays some of my all-time favourite music.
JAX- The BOUNCE: Adam Levine says people SHOULD question his sexuality
Adam Levine - Celebrity Crush
Adam Levine fits in the facial hair and nice Jewish boy category although I would put money on the fact that he is more naughty than nice.
Adam Levine <3 The only guy that can pull off arm tattoos:)
Adam Levine, eye candy!
omg
Dream Man, Life Motocross Supercross, 590337 Pixel, My Boys, Boyfriends Ryan, Sports, Idol, Minnesota Boys
my boyfriend ryan dungey!
Ryan Dungey, the most beautiful minnesota boy
Yum. My boy.
ryan dungey. :) My dream man
ryan dungey. marry me?--and to think i thought this sport was going to be boring :)
Pinned from
Uploaded by user
Ryan Reynolds, yush.
Celebrity, Sexy, Ryan Reynolds, Eyes Candy, Boys, Beauty People, Hotti, Yummy, Hot Guys
Ryan Reynolds- funny and sexy. Oh boy.
beautiful people
Ryan Reynolds #handsome #hottie #sexy #hot #celebrity #star #dreamboat #actor #movies #goodlooking
Ryan Reynolds Sexy Man, Gorgeous Guy, Hott Men, Abs of Steel, Pecs, Masculine, Hard, Sports Sweaty, Yummy, Nummy, Ripped, Stunning, Muscular, Built, Hairy, Eye Candy Not to mention hes also gonna play deadpool again ;)
I'm being an incredibly jealous girlfriend right now , so I'm handling it by looking at super hot guys on Pinterest #Celebrities| http://celebrities-gallery-408.blogspot.com
Taylor Lautner. ummm
Abs, Boys, Twilight Saga, Jacobs Black, Team Jacobs, Taylors Lautner, Swimming Trunks, Hot Guys, Jacobblack
#Hot #Guy #Shirtless #Abs
Taylor Lautner -- (2/11/1992-??). Voice, Film & TV Actor, Model & Martial Artist. Movies -- "The Twilight Saga" Film Series as Jacob Black, "Cheaper by the Dozen 2" as Elliot Murtaugh, "The Adventures of Sharkboy and Lavagirl in 3-D" as Sharkboy, "Valentine's Day" as William 'Willy' Harrington and "Abduction" as Nathan Harper.
I may not be team Jacob but I am team abs!
8 Pack Abs Taylor Lautner Kid Lautner abs kid 8 pack abs
Taylor Lautner. I do love him but not because of twilight. Proud to say I knew him as Shark Boy.
hot, hot, hot
Men'S Haircuts, Work Ethic, Philip Fusco, Eyes Candy, Philipfusco, Hot Guys, Sexy Men'S, Popular Pin, Male Models
Now, when I say I want his body I mean I want to be as fit as he is ... not the other thing. (Please Lord, make me younger, taller, cooler, with his hair and the work ethic and the genes to keep it all.) #gay #gayvideo #gaychat #gaycam #show VISIT http://www.supergaybros.com/
sexy men | Hot Male Models - Male Models
Some Saturday night hot guy eye candy
mens haircut
Ryan Dungey
Mmm Ryan Dungey, Ktm Factories, Heart Motocross Supercross, Local Boys, Boys Ryan, Families Favourit, Cleats But Ryan, Favourit Ryan, Dirt Bike Motocross
Ryan Dungey - Local Boy = Local Hero
A family favourite Ryan Dungey.
My Boy Ryan Dungey!
Ryan Dungey #5 KTM Factory Rider
dang.
This Man, Ryan Reynolds, Color Combos, Outfit, Future Husband, Suits, Men'S Fashion, Sports Coats, Sweaters Vests
Ryan Reynolds. This man is beautiful.
Men's style: Ryan Reynolds tan suit outfit
Ryan Reynolds. My future husband.
Khaki Suit. Brown Sweater. Men's Fashion. Style. Ryan Reynolds
Ryan Reynolds showing us a early spring ensemble of beige sports coat, latte-brown V-neck sweater vest, and charcoal tie. Looks like lapels and ties are narrowing again.
Love the neutral color combo, and hello Ryan Reynolds ;)
Ryan Reynolds in a sweater vest and cream suit. nice.