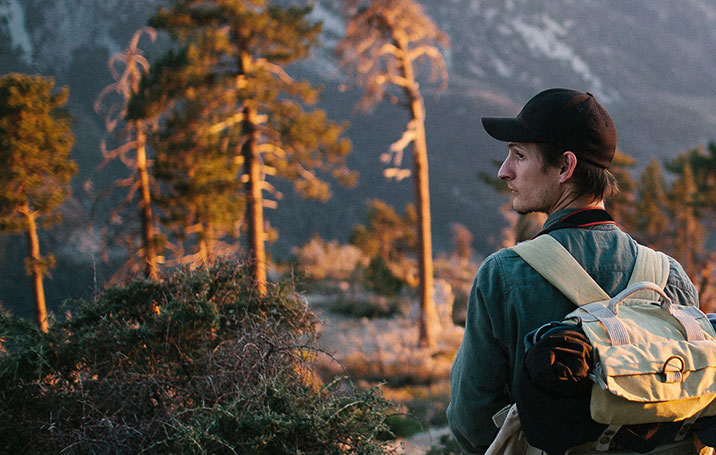 He used Pinterest to explore new campsites
Join Pinterest to find (and save!) all the things that inspire you.
50+
billion Pins
to explore
15
seconds to
sign up (free!)
Fiddler on the Roof
Classic Movies Broadway, Favorite Music, Shows Movie, Favorite Things, Favorite Places, Film Music Books Tv, Favorite Movies, Movie Music, Favorite Books
favorite musical
Pinned from
media.photobucket.com
The Phantom of the Opera
Musicals Plays Theatre, Theatre Opera Mus, Book, Movie, Worth The Ticket Theatre
WEST SIDE STORY
Theatres, Favorite Music, West Side Stories, Westside, West Side Story, Theater, Favorite Movie, Colorado Spring, Broadway
West Side Story Colorado Springs, CO #Kids #Events
Broadway Hit "West Side Story" Brings Romance, Conflict to Santa Fe
west side story, one of my favorite movies
West Side Story - my favorite musical!
Westside!!!
West Side Story - the New Jersey Youth Theatre (NJYT) July 2013 @ The Bickford Theatre, Morristown, NJ and August 2-11, 2013 @ Sitnik Theater of the Lackland Center, Hackettstown, NJ
Pinned from
jazz-99.livejournal.com
Calamity Jane
Dory Day, Calamity Jane, Classic Movie, Comic Books, Black Hill, Stars Dory, Favorite Movie, Jane 1953, Howard Keel
Calamity Jane (1953) Premiered 4 November 1953 take me back to the black hills...
Calamity Jane (1953) starring Doris Day and Howard Keel
Doris Day and Howard Keel in my FAVORITE MOVIE EVER
Pinned from
canoz.hubpages.com
The Music Man
Shirley Jones, Favorite Music, Music Note, Musicals, Man 1962, Robert Preston, Favorite Movies, Themusicman, The Music Man
The Music Man. Robert Preston and Shirley Jones. My favorite musical.
#TheMusicMan (Robert Preston, Shirley Jones, Buddy Hackett, Paul Ford, Hermione Gingold, Pert Kelton, Ron Howard, Monique Vermont) I'm better with Matthew Broderick and Kristen chennowerth
Beth's Music Notes: The Music Man - musicals; fill in the blank guide while watching the movie
The Music Man (1962) -movie with Shirley Jones and Robert Preston
The Music Man - one of my favorite movies!
Pinned from
enchantedserenityperiodfilms.blogspot.com
South Pacific
Favorite Music, Classic Movie, Collector Editing, Mitzi Gaynor, Rossano Brazzi, South Pacific, Favorite Movie, Favorite Film, Pacific Collector
@mikezo4 @10madkins
@KierBearrr How unfortunate that there are so many ignorant people like YOURSELF out there that teach hatred because of the pigment of somebody skin.
 One of my ALL time FAVORITE movies… 1958 Classic "SOUTH PACIFIC" hit the nail on the head with it's song… "You've Got to be Carefully Taught"! I'm so THANKFUL to my parents, I WASN'T taught!!! I was very fortunate to grow up with DIVERSITY always in our home, and my life. As the "SOUTH PACIFIC songs states…You Have to be Carefully Taught" The Words Are Below….
 "You've got to be taught to hate and fear…You've got to be taught from year to year. It's got to be drummed in your dear little ear, you've got to be carefully taught.

 You've got to be taught to be afraid…of people whose eyes are oddly made. And people whose skin is a different shade, you've got to be carefully taught. You've got to be taught before it's too late…before you are 6 or 7 or 8, to hate all the people your relatives hate, you've got to be carefully taught". As a young child watching the movie, this song has always remained with me in my mine and heart… Shame on ANY parent that teaches INTOLERANCE!!! SHAME ON @mikezo4 @10madkins
@KierBearrr for being INTOLERANT!!! Disgraceful remarks on such a WONDERFUL Day in history! Happy MLK & to ALL! PEACE…
South Pacific (Collector's Edition) DVD ~ Rossano Brazzi, http://www.amazon.com....one of my favorite musicals as a child
Amazon.com: South Pacific (Collector's Edition): Rossano Brazzi, Mitzi Gaynor, John Kerr, Ray Walston, Juanita Hall, France Nuyen, Russ Brown, Jack Mullaney, Ken Clark, Floyd Simmons, Candace Lee, Warren Hsieh, Joshua Logan, Buddy Adler, George P. Skouras, James Michener, Oscar Hammerstein II, Paul Osborn, Richard Rodgers: Movies & TV
The Velveteen Rabbit
Sweet Stories, Childhood Books, Eye Drop, The Velveteen Rabbit, Childhood Memories, Books Worth, Favorite Children, Favorite Books, Children Books
The Velveteen Rabbit- One of my all time favorite books
The Velveteen Rabbit - one of my favorite children's books ("Love makes you real.")
childhood memories. My Absolute favorite book of all time!! I even bought a copy for each of my children when they were born as a keepsake!
The Velveteen Rabbit. Still such a sweet story.
Books worth reading
One of my favorite childhood books
The Velveteen Rabbit: "It doesn't happen all at once," said the Skin Horse. "You become. It takes a long time. That's why it doesn't happen often to people who break easily, or have sharp edges, or who have to be carefully kept. Generally, by the time you are Real, most of your hair has been loved off, and your eyes drop out and you get loose in the joints and very shabby. But these things don't matter at all, because once you are Real you can't be ugly, except to people who don't understand."
Pinned from
fingercandymedia.com
burlesque
Film, Awesome Movie, Great Movie, Christina Aguilera, Burlesque Movie, Best Movie, Burlesque 2010, Favorite Movie, Watches
Burlesque (2010) the best movie ever! <3
Burlesque (2010) starring Cher, Christina Aguilera. Watching now! One of my favorite movies. Loove it♡
Burlesque #movies #films love love love this movie
Burlesque --- Awesome Movie We Have To Watch This Every time Chanden Stays Over!!!!!
Burlesque (2010 musical film) - directed and written by Steven Antin and starring Cher and Christina Aguilera. The film was released on November 24, 2010 in North America. This film was the debut of pop singer Aguilera as an actress, and also starred Cher, Eric Dane, Cam Gigandet, Julianne Hough, Alan Cumming, Peter Gallagher, Kristen Bell, Stanley Tucci and Dianna Agron. A MUST SEE I'm not an aguilera fan but this is a great movie :)
Anything Goes
Album Covers, Music Theater, Cole Porter, Broadway Cast, Music Theatre, Cast Records, Anything Goes, Cast Album, Broadway Plays
Anything goes by Cole Porter
Anything Goes (New Broadway Cast Recording) - 3. There's No Cure Like Travel/Bon Voyage
Guys and Dolls
Film, Movie Posters, Dolls 1955, Jean Simmons, Guys And Dolls, Movies, Jeans Simmons, Marlon Brando, Frank Sinatra
Guys and Dolls (1955), a musical starring Marlon Brando, Jean Simmons, Frank Sinatra and Vivian Blaine. The film was directed by Joseph L. Mankiewicz, who also wrote the screenplay. The plot is essentially based on the activities of New York petty criminals and professional gamblers in the late 1940s.
Movie poster for MGM's Guys and Dolls (1955), starring Marlon Brando, Jean Simmons, and Frank Sinatra.
West Side Story
Movies Broadway, Movies Tv Theat, Movies Mi, Movies I L, Cute Ideas, Movies Tv Celebrity, Movies Sitcoms Commercial, Favorite Movie, Movies 1
West Side Story, my husband's favorite movie. Still impacting today.
Pinned from
moonwalkerwatching.blogspot.com
Oklahoma
Shirley Jones, Gordon Macra, Classic Movie, Beautiful Mornings, Oklahoma, Songs, Music Theatre, Favorite Movie, High Schools
Oklahoma!! MY FAVORITE MOVIE EVER!!
Loved this since I was a small child, even preformed it playing the main female character in my highschool's short-lived musical theatre class.
Oklahoma! - a really fun musical with great songs and great acting by Gordon MacRae and Shirley Jones!
Music Theater! Where would I be without it? My first musical I was ever in was Oklahoma! in high school. I was Will. It was also my first kiss. It was on stage, but it was a crowd pleaser. Ah...Tracy Thomas. We were good!
Oklahoma! Oh what a beautiful morning, oh what a beautiful day...I've got a beautiful feeling, everything's going my way....
Wicked
Broadway Music, Favorite Things, Witch, Books Worth, Defying Gravity, Theatre, Wizards Of Oz, Broadway Plays, Wicked
Get your tickets to Wicked the Musical Theater Show at Apollo Victoria Theatre in London. It tells the untold story of the legendary witches from Frank L Baum's The Wonderful Wizard of Oz. When Dorothy famously triumphed in Oz, only one side if the story was tol
Wicked. First Broadway play!! Absolutely LOVED it
See the Broadway musical Wicked
WICKED Didn't like the book but like the Glee version of defying gravity. heard the musical is awesome. guess I should see it!
My favorite thing in the whole wide world...
Pinned from
tonsoftickets.com