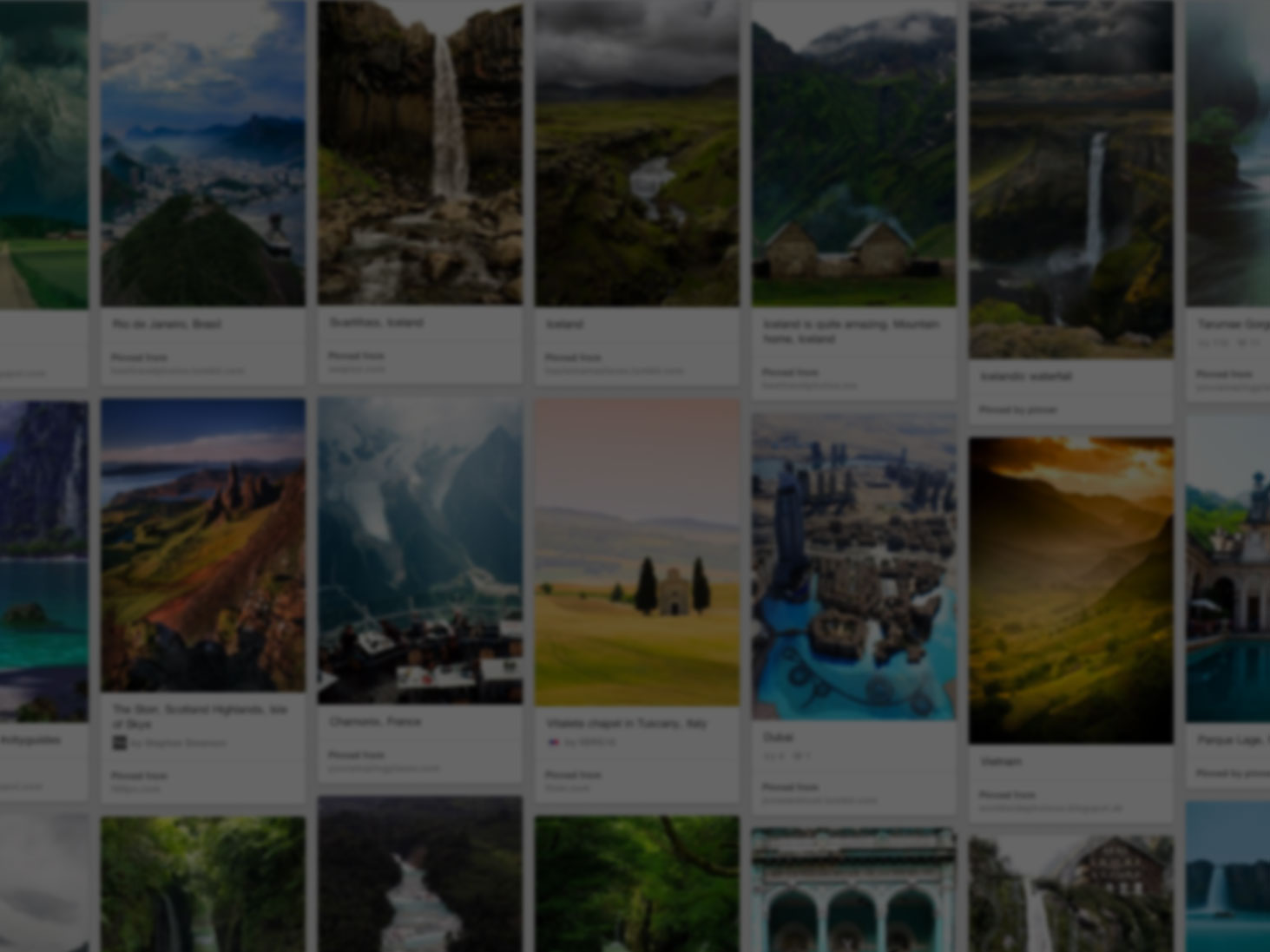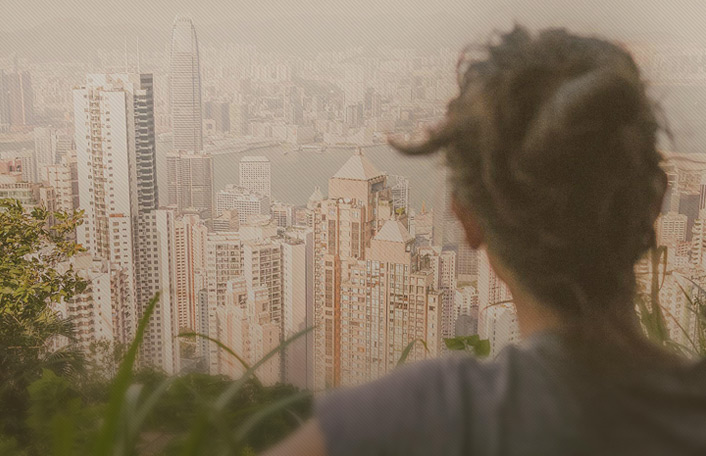 They used Pinterest to plan a dream trip
Join Pinterest to find all the things that inspire you.
50+
billion Pins
to explore
15
seconds to
sign up (free!)
dream, dream, dream....
Bathroom Design, Window, Masterbath, Vanities, Dreams Bathroom, Beautiful Bathroom, Barrels Ceilings, Natural Lights, Master Bathroom
This is my dream bathroom, I especially love the vanity in front of the window so you can do your makeup in natural light :)
I love the idea of the vanity area facing a large window so you can get yourself ready with natural lighting! Great tile and barrel ceiling. Hate the wallpaper.
MASTERBATH: Oh vanity table, windows, chandalier, love. Needs his/her sinks
Beautiful master bathroom with barrel ceiling, vanity by window.
Bathroom Master Bathroom Design, Pictures, Remodel, Decor and Ideas: mirrored top vanity
Beautiful bathroom... (Love the vanity counter in front of the window to use natural light when applying makeup.)
Beautiful
Dreams Bedrooms, Big Window, Ceilings Beams, Expo Beams, The View, Dreams House, High Ceilings, Master Bedrooms, Vaulted Ceilings
Mountain retreat...Love everything about this bedroom with the arched ceiling beams, big windows and a balcony to enjoy the view!
Dreams Bedrooms, Ceilings Beams, Expo Beams, The View, Dreams House, High Ceilings, Master Bedrooms, Vaulted Ceilings, Beautiful Bedrooms
Lake house
Log Homes, Decor, Living Rooms, House Ideas, Fireplaces, Design Interiors, Dreams House, Logs Home Interiors, Logs Cabins
log home ((fireplace, upper level, ceiling love))
My Dream House!
log #home design #home decorating #living room design #interior design
love the stone around the hot tub
Dreams Backyard, Dreams House, Outdoor Fireplaces, Hot Tubs, Firepit, Outdoor Spaces, Pools, Back Yard, Fire Pit
from the outdoor fireplace to the hot tub that flows like a waterfall into a blue pool, this outdoor space rocks!
Dream house: Outdoor Fireplace & Hot Tub. Yes please!
outdoor fireplace + hot tub = wonderful. I have the pool, I have a stone fire pit, now all I need is the hot tub :-)
love the pool, hot tub and fireplace- dream backyard <3
When I'm rich..this will be in my back yard. Fireplace, stone hot tub flowing into pool, grill, comfy chairs...perfect
really want a hot tub and an outdoor fireplace or firepit!
Belle the Magazine . The Wedding Blog For The Sophisticated Bride: 15 Swoon-Worthy Tent Wedding Ideas - beautiful!!! Love the flowers on ceiling!!
I like the color scheme, centerpieces, and that it's outdoors, but I might go for something more simple & cheap. Definitely a dream wedding here though. ;)
Pink! Pink! And More Pink! #Wedding Reception. #Centerpieces. #Color Candy Pink. #www.celebritystyleweddings.com #CelebStyleWed
hanging wedding decor, suspended wedding decor, wedding decor, wedding chandelier, wedding chandeliers, wedding hanging flowers, wedding flowers, wedding decorations, hanging wedding decorations, suspended wedding decorations, wedding decor trends, wedding decor style, wedding style, wedding ideas, wedding inspiration, wedding tips and tricks, wedding checklist, wedding party, wedding party app, wedding pictures, wedding pics, wedding photos, cool wedding ideas, wedding reception decor, wedding ceremony decor
Pink Wedding Ideas, pink wedding reception! If your budget will allow, go for the ceiling effect in any color combo. It is spectacular!!
Centerpiece, Pink Wedding, Wedding Receptions, Tent Wedding, Dreams, Color, Wedding Ideas, Hanging Flowers, Ceilings
pool, firepit, hot tub and the movie theater will be in the other side of my back yard:) umm wooow
My dream pool area! Hot tub and fireplace! Heated pool for cooler seasons!
Dream Backyard: Pool, Hot Tub, and Fire Pit How great is that?!
Fireplace, Hot Tub and Pool! Dream Backyard! Paradise in the back yard
Pools Area, Dreams Backyard, Fireplaces, Hot Tubs, Firepit, Dreams Pools, Backyard Pools, Back Yard, Fire Pit
Gah, so beautiful! Dreicer and Co 9 carat pink diamond. Worth about 7 million dollars.
Bling, Cushions Cut, Huguett Clarks, Diamond Rings, 9 Carat, Carat Pink, Jewelry, Jewels, Pink Diamonds Rings
"The Clark Pink" - this nine-carat pink diamond ring belonged to philanthropist and heiress, Huguette Clark. Upon her death in 2011, she left behind a vast fortune, including a jewel collection sold for $21 million. This ring alone sold for 15 million.
9 carat pink cushion cut diamond ring, from the estate of reclusive copper heiress Huguette Clark.
A belle epoque cushion-cut vivid purplish pink 9-carat diamond ring by Dreicer & Co, circa 1910, sold for over $15.7million. Signed pieces of Cartier & Tiffany jewelry belonging to a late Montana copper mining heiress, Huguette Clark, sold for a whopping $21million at a Christie's New York City auction. The star of the collection, a rare pink cushion-cut 9-carat diamond ring, sold for $15,762,500, easily beating pre-sale estimate $6-$8 million.
From the collection of reclusive millionairess Huguette Clark: 9 carat cushion cut pink diamond ring, circa 1910; French setting
Bling DREAM!!! 9-carat pink diamond from the estate of Huguette Clark sold at Christie's
Dream Wedding on the beach
Pink Wedding, Color, Wedding Ideas, Dreams Wedding, Beaches Ceremony, Destinations Wedding, Rose Petals, Beaches Wedding, Wedding Ceremony
Beach wedding Flyboy Naturals Rose Petals offers over 100 stunning colors of eco-friendly affordable petals! http://www.flyboynaturals.com
pink Wedding Ideas | ... most popular beach wedding photo | Wedding Destination: Colombia
Pink Beach Wedding #Wedding great destination wedding idea
Beach Ceremony.
Beach Wedding Ceremony - OMG dream wedding!
Perfectttt
Garden Wedding, Arbors, Wedding Ideas, Dreams Wedding, Wedding Arches, Wedding Photos, Outside Wedding, Gardens Wedding, Outdoor Weddings
Garden #Wedding Photos #romantic Wedding #Wedding Ideas
Garden wedding, AH! i want an outside wedding so bad
Garden Wedding arch and scene
Unique Outdoor Wedding Ideas | Outdoor and Garden Wedding Ceremony Arch Decoration Ideas
Wedding Arbor: Garden wedding
Garden wedding is my dream wedding
Envious. (:
Dreams Bedrooms, Dreams Home, Cool Bedrooms, Dreams Rooms, Dreams House, Awesome Bedrooms, Harry Potter, Bedrooms Ideas, Cool Rooms
Awesome bedroom ideas
Cool bedroom ideas...for my dream house
Dream Bedrooms. I liked the aquarium and Harry potter one! - Click image to find more Humor Pinterest pins
Cool Rooms! The first one was Harry Potter's dream room when he was a kid... ;)
Dream Bedroom Ideas!!!
Some of these are amazing!! (i.e. Harry Potter room.) and some are just whack. It's fun to dream about your dream home :)
cool bedrooms (Harry potter!!!!)
Yes, Please.
Outdoor Wedding, Ideas, Curtains, Dreams, Weddings, So Pretty, Altars, Flowers, Wedding Ceremony
For an outdoor wedding ceremony ideas Next Big Bridal Blogger finalist 5. The flowers at the curtain gathering are so lovely! #OutdoorWedding #WhiteWedding
Decor, Wedding Ceremonies, Dreams, Wedding Ideas, Beautiful, Outside Wedding, Flowers, Altars, Outdoor Weddings
outdoor wedding ceremony ideas. So pretty