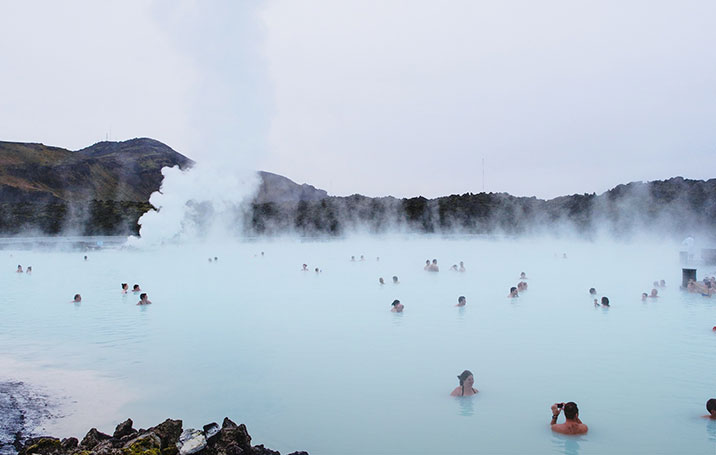 They used Pinterest to find new places to visit
Join Pinterest to find all the things that inspire you.
50+
billion Pins
to explore
15
seconds to
sign up (free!)
Royal Suite bathroom at Lotte Hotel in Moscow.
Lott Hotels, Luxury Hotels, Design Hotels
Rooms at Armani Hotel Dubai.
Hotels Room, Favorite Places, Armani Hotels Dubai, Fashion Design, Hotels Armani, Hotels Ideas, Armani Dubai, Luxury Hotels, Design Hotels
Armani Dubai.
Little village above the world in Nepal.
Clouds, Favorit Place, Stunning Himalayan, Himalayan View, Anton Jankovoy, Dream Vacations, Landscape Photography, The Village, Heavens
Nepal, the village in the clouds
The Stunning Himalayan View From Nagarkot, Nepal (PHOTOS) by Anton Jankovoy, Caters News Service,
The Stunning Himalayan View From Nagarkot, Nepal. The view from Heaven
Solitude in Faroe Islands.
Unusual Home, Cabin, Kvivik Igloo, Green Roof, Buildings, Funny Photos, House, Architecture, Faroe Islands
Kvivik Igloo Faroe Islands - 50 Strange Buildings of the World (Part II) | Village Of Joy
Kvivik Igloo — Faroe Islands. On the Faroe Islands, a territory belonging to Denmark, not only one (as pictured), but two igloos sit nestled near the valley and the sea. The igloos are about 300 square feet equipped with a kitchen, loft, living room and a double bed–the best part is, each igloo can be rented for at least two nights. #travel #denmark #architecture
Curious, Funny Photos / Pictures: Unusual Homes around the World - 27 Pics
Kvivik Igloo (Kvivik, Faroe Islands) An igloo counts as a cabin and would be at home in the woods, I think.
Kvivik igloo (house) - Faroe islands
Looking for Paradise? Right here please. (Boracay Island)
Bucketlist, Buckets Lists, Favorite Places, Beaches Resorts, Place I D, Beauty Place, Boracay Islands, Travel, Boracay Philippines
Go to the Philippines. #travel #bucketlist
beach, boracay, island, place, travel, sea, natural, nature, photography,
Boracay Island, The Philippines- one of my favorite places... So beautifuk
Boracay, Philippines The Philippines is my home. Even though I've lived in that country for 23 years before I moved to Los Angeles, much of its sprawling archipelago remain a mystery to me! Pin for your chance to win $1,000 for travel anywhere on your bucket list from Hipmunk! #HipmunkBL www.philippinetouristattractions.com
Beautiful Place Boracay Island Philippines.
Boracay, Philippines : Leisure activities available on or near Boracay include scuba diving, snorkeling, windsurfing, kiteboarding, cliff diving, and beach relaxation. Boracay is the site of a 18-hole par 72 golf course designed by Graham Marsh. In addition, as of 2010, Boracay has in excess of 350 beach resorts offering more than 2,000 rooms ranging in quality from five-star to budget accommodation. In addition, Boracay offers a wide range of restaurants, bars, pubs, and nightclubs.
Royal bed at Aldourie Castle (Scotland)
Grey Rooms, Grey Bedrooms, Bedrooms Design, Bedrooms Decoration Idea, Dream Bedrooms, Bedrooms Idea, Regal Bedrooms, Aldouri Castles, Loch Ness
The opulent lady grey bedroom at Aldourie Castle http://www.elysian-estates.co.uk/aldourie-castle/
Aldourie Castle - Lady Grey Room
Aldourie Castle - kate & tom's - The Big Cottage Company - Regal Bedroom at Aldourie Castle on the shores of Loch Ness
Classic or modern? (Room inside the Au Vieux Panier hotel in Marseille, France)
Marseil France, Street Artists, Color, Interiors Design, Graffiti Rooms, Marseille France, Panic Rooms, Hotels Rooms, Graffiti Artists
brilliant. half white / half graffiti room :: "Panic Room" decorated by graffiti artist TILT. Hotel Au Vieux Panier in Marseille, France.
Hotel Art of the Day: Street artist Tilt turns half a Marseillais hotel room into a den of tags for his latest project, "Panic Room."
Well-known French graffiti artist Tilt has created a mind-boggling interior design work titled 'Panic Room' inside the Au Vieux Panier hotel in Marseille, France. One half of the room is painted stark white while the other half has Tilt's trademark colorful graffiti all over, from the floor to the ceiling (the bed is not spared either).
Skypool !
Swimming Pools, Buckets Lists, Favorite Places, Sands Casino, The Edge, Marina Bays Sands, Singapore, Cities View, Hotels
This is at the top of my bucket list! Sky Park, Singapore
Marine Bay, Singapore - surreal swimming pool rests on the 57th floor of the Marina Bay Sands Casino in Singapore. Amenities include a poolside bar and insane view of the city — just make sure you're not afraid of heights before you get too close to the edge.
Marina Bay Sands Hotel Singapore swimming pool palm trees city view lights summer night design style decor
Agassi`s curiosity
Ball, Burj Al Arab, Design Kitchens, Rogers Federer, Tennis Court, United Arab Emirates, Hotels In Dubai, Andre Agassi, Highest Tennis
Andre Agassi and Roger Federer Play Tennis on the Burj Al Arab, Dubai - "Can we have our ball back, please?"
Roger Federer and Andre Agassi played tennis atop the Burj Al Arab tennis court :D
Rodger Federer and Andre Agassi on the Tennis Court/ Helli Pad @ Burj Al Arab Hotel in Dubai
The pitch above the platform helicopters at the Burj Al Arab in Dubai where there is the highest tennis court in the world above the top of the highest fourth hotel in the world, Burj Al Arab Hotel in Dubai, United Arab Emirates, and when there is no time to play can be used Kmahbt and aircraft reaches an elevation of hotel about 321 meters (1053 feet), and the stadium is located on the highest summit hotel.
A Prelude in Sea Paddlefish Caviar on Crisp Salmon Skin Rosemary-Mussel Skewer with Cucumber Kimchi Westcott Bay Oyster with Sorrel Sauce
Eating Place, Rosemary Mussels Skewers, Crisps Salmon, Travel Seattle, Dining, Cucumber Kimchi, Skin Rosemary Mussels, Culinary Masterpiec, Bays Oysters
Main Dining Room