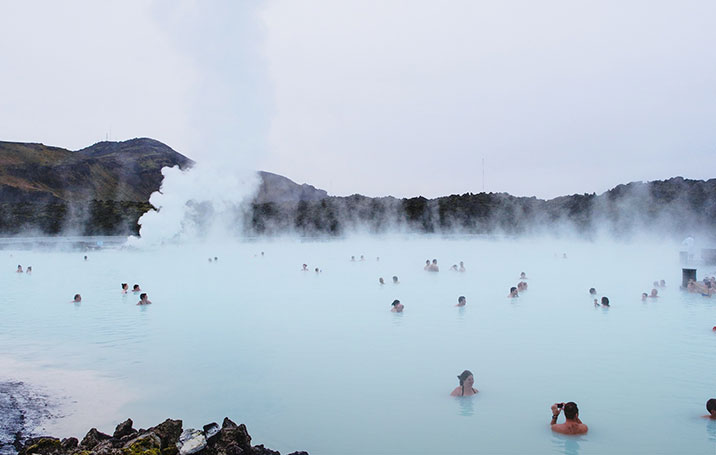 They used Pinterest to find new places to visit
Join Pinterest to find (and save!) all the things that inspire you.
50+
billion Pins
to explore
15
seconds to
sign up (free!)
harbin china snow sculptures
Sculpture Festivals, Ice Festivals, Snow Sculpture Unbelievable, Ice Sculpture, China Snow, China Ice, Harbin China, China Blog, Harbin Ice
International Ice and Snow Sculpture Festival 2013: Harbin China blog entry 1/25/13 Soul Cries
Harbin Ice Festival Facts, Harbin Ice and Snow Festival History, Harbin China Ice Festival 2013 - Ice Festival Harbin
3-day Harbin Ice Festival Tour..unbelievable ice sculptures
Museo Soumaya (Soumaya Museum)Architect: Fernando RomeroLocation: Mexico City, Mexico
Soumaya Museumarchitect, Fernando Romeroloc, Mexico Cities, Steel Building, Lar Fernando Romero, Museo Soumaya, Soumaya Museums Architects, Photo, Amazing Architecture
Impressive Steel Building Museo Soumaya in Granada Mexico by FREE Fernando Romero Enterprise Homesthetics 18 Impressive Steel Building Museo...
Museo Soumaya in Mexico City. Photo: Bruce Damonte #stylishclub
Museo Soumaya - Wikipedia, the free encyclopedia
De Art, Soumaya Plaza, Mexico City, Mexico Cities, Museo Soumaya, Carlo Slim, Plaza Carso, City, Fernando Romero
Detail - Museo Soumaya, Plaza Carso V, México DF. Designed by Fernando Romero and engineered with Ove Arup and Frank Gehry
Museo Soumaya Plaza Carso | Se encuentra ubicado en la Ciudad de México y expone parte de la colección privada de arte del empresario mexicano Carlos Slim. Su nombre honra la memoria de Soumaya Domit Gemayel, esposa del empresario, fallecida en 1999.
Museo Soumaya, Mexico City Carlos Slim, has moved 66,000 pieces of his personal art collection into a brilliant new museum Though Mexico City's art scene has exploded with contemporary works stealing the stage, until now the country lacked a catalogue of art history's masters. This collection fills that gap with works by Picasso, da Vinci, van Gogh, and El Greco, as well as homegrown artists like Diego Rivera. It caters to a broad audience by keeping admission free.
James Of Arci, Abstract Art, Explo Paintings, James D'Arcy, Organizations Shape, Graphics Colors, James Roper, Acrylics Paintings, Inspiration Art
James Roper
Graphic Color
Gallery For > Acrylic Abstract Art Ideas
organic shapes
American Idols
High Society, Harpers Bazaars, Karl Lagerfeld, Bazaars Magazines, Fashion Editorial, Anja Rubik, August 2012, Fashion Shoots, Karl Lagerfeld
#KarlLagerfeld #fashiondesigner, he's unknow #passion for #photography
Melissa Tammerijn in a Dior Dress and Anja Rubik in a Carolina Herrera Belted Gown - Karl Lagerfeld High Society Fashion Editorial - Harper's BAZAAR
Karl Lagerfeld Fashion Shoot - Karl Lagerfeld High Society Fashion Editorial - Harper's BAZAAR
Millicent Inspires Todays Designers Harpers Bazaar Magazine
Anja Rubik in "High Society" by Karl Lagerfeld for Harper's Bazaar US August 2012
Karl Lagerfeld Fashion Shoot - Karl Lagerfeld High Society Fashion Editorial - Harper's BAZAAR
Anja Rubik and Melissa Tammerijn in 'High Society' - Photographed by Karl Lagerfeld (Harper's Bazaar August 2012) Complete shoot after the click...
High Society, Melissa Oscommerce, Auguste 2012, Harpers Bazaars, Fashion Editorial, Anja Rubik, Fashion Shoots, Karl Lagerfeld, Melissa Of Arabian
upshot of sanctuary ceiling
Cathedrals Ceilings, Victorian Architecture, Studley Royals, Saint Mary, Yorkshire Uk, Gothic Architecture, Vaulted Ceilings, Architecture Photography, Amazing Architecture
english architecture | English Victorian Architecture. Sooooo pretty!
Saint Mary, Studley Royal by William Burges
Cathedral ceiling
The Glory of English Gothic Architecture by Andy Marshall Wow! Amazing architecture, incredible photography!!!
Vaulted ceilings
Saint MaryÆs Studley Royal, Yorkshire UK
Gothic architecture - Saint Mary
architecture photography - Google Search

by fotofacade
crypt - collège des bernardins - gothic architecture - stone vaults - monastery (paris)
Photo