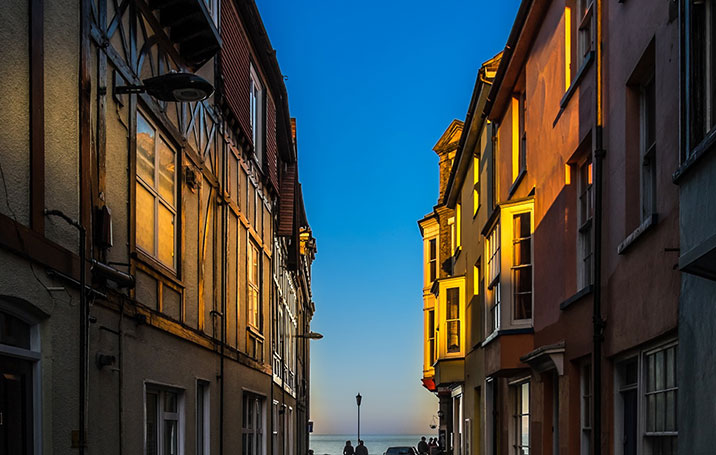 They used Pinterest to explore a new city
Join Pinterest to find all the things that inspire you.
50+
billion Pins
to explore
15
seconds to
sign up (free!)
1980's movies -One of the best movies of all times.
Rain 1984, Music, 80S, Prince Purple Rain, Albums Covers, Revolution, Favorit Movies, 80 S, Princepurplerain
Princepurplerain
Purple Rain (1984) - A Visual History of Prince's Album Covers | Complex
Image Search Results for list of 80 s movies
Purple Rain Soundtrack by Prince & the Revolution. One of my ALL-TIME FAVORITE movie soundtracks!
Prince & The Revolution, "Purple Rain" (1984)
Prince. Purple Rain. Debated about whether I should pin this to my Totally Awesome 80s board, but decided it's great music, regardless of the decade.
Design a 1980s Movie Poster
Movie Posters, Favorite Movies, 1980S Movies Poster, Classic Movies, Favorite Quotes, Stands By Me, Favorit Movies, Film Poster, Cherries Flavored
Great film posters
Stand By Me 1980s Movie Poster
Cherry flavor Pez. Stand By Me poster.
Favorite movie!! <3 great quote :)
Nine to Five 1980 movie title
Movies Title, Movies Posts, 80S Kids, 1980 S, Favorit Moviestv, Movies T V, 80S Movies, 1980 Movies, Favorit Movies Tv
The Breakfast Club
Film, 80S, The Breakfast Club, Movies Tv, Things, Favorite Movie, Favorit Movies, Thebreakfastclub, 80 S
15 Things You Didn't Know About 'The Breakfast Club,' Even If You Got ... | The Breakfast Club #TheBreakfastClub
The Breakfast Club. All time favorite movie.
Aspiring to one day be as cool as the teens in John Hughes movies. | 50 Things Only '80s Kids Can Understand. the breakfast club
The Breakfast Club (1985) - Dir. John Hughes was best known as the King of Teen Comedy. His trilogy, Sixteen Candles, The Breakfast Club, and Ferris Bueller's Day Off, are all bonafide classics. Even though I am a child of the seventies, I have a soft spot for 80s movies. These were good films. He died young. http://www.vanityfair.com/news/2010/03/john-hughes-201003
Cool isn't it!!!!!!!
Molly Ringwald, The Breakfast Club, 80S, Fashion, 1980, John Hugh, Sixteen Candles, Pink Lipsticks, Movie Quotes
Molly Ringwald Fashion
Molly Ringwald, 1980's. Pretty in Pink MY favorite movie even now, also these movies: The Breakfast Club Sixteen Candles
Samantha Baker: Suburban teen looking forward to blowing out her birthday candles with friends & family only to find out that everyone has forgot but the school geek. Gawky, sarcastic, & real. (Sixteen Candles, 1984, John Hughes. Portrayed by Molly Ringwald)
Molly Ringwald, Sixteen Candles ~~ layers, off the shoulder sweater, so 80s
1980.
Alex Kendrick - Courageous, Fireproof, Facing the Giants
Inspiration Movies, Courage Father'S, Songs Hye-Kyo, Movies Courage 3, Christian Military, Favorit Movies, Courage Dvd, Better Husband, Courage Daddy
When We're Together - Mark Harris from movie, Couragous Daddy dance with your little girl!
Our opportunities to love and give of ourselves are indeed limitless, but they are also perishable. With this in mind, ask yourself, ▪'How can I become a better husband and father today?' ▪'What gifts would the Lord have me give to my wife and each of my children to help them feel more valued and loved?'
Have you entered for your chance to win a #Courageous DVD?
Facing the Giants (Full Movie)
Movies Quotes, Boys Crawl, Movie Quotes, Watches, Fields, Full Movies
When the boy crawls across the whole field... Facing the Giants (Full Movie)

by Filip Ondrik
Facing the Giants
Favorit Quotes, Accepted Defeat, Inspiration Movies, Faces The Giants Quotes, Movie Quotes, Favorite Movie, Favorit Movies, Movies Faces, Fireproof Movies Quotes
One of my favorite quotes from the movie Facing the Giants
Favorite movie ever
If u accept defeat...
Facing the Giants quote
Follow our Fan Page about A.Kendrick Inspirational Movie!
Facing the Giants movie quote
Facing the Giants
Faces The Giants Quotes Gods, Movies Tv, Grant Taylors, Faith, Amazing Gods, Gods Stay, Faces The Giants Movies Quotes, Favorit Movies, Christian Movies
Facing the Giants I serve an amazing God STAY POSITIVE! @whatsplayingmov https://www.facebook.com/whatsplayingnow?ref=hl
FAVORITE MOVIE EVER.
Facing the Giants. Technically, Grant Taylor was quoting or at least referencing Matthew 19:26, Mark 10:27, or Luke 1:37.
Never!
Movie Quotes Goonies, The Goonies Movie, Quotes From Book And Movie, Childhood Memories, Great Movie Quotes, Kids, Great Movies, Favorite Movie, The Goonies Quotes
The Goonies. One of my favourite childhood memories is watching this film with my brothers. Good times... <3
great movie!
The Goonies <3. Loved this as a kid... my boys current favorite movie. (too bad it has way more cursing than I remembered!!)