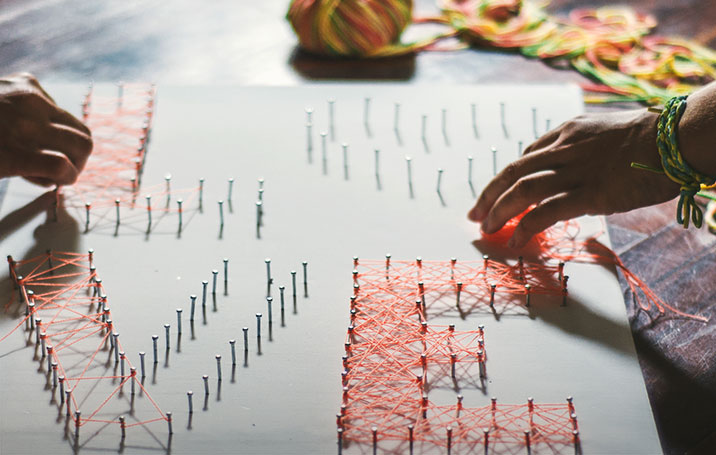 They used Pinterest to find new ways to DIY
Join Pinterest to discover all the things that inspire you.
50+
billion Pins
to explore
15
seconds to
sign up (free!)
My dad told me this several times during my childhood. its amazing that i found this! Thank you to the person who created it!
Words Of Wisdom, Remember This, Food For Thoughts, Funny Pictures, Website, Web Site, Internet Site, Two Wolves, Native American
Two wolves MadeItFunny. Funny, amusing website. Made to make you laugh.
Food for thought!
94. The Two Wolves - We need to remember this quote.
Words of wisdom
A Tale of Two Wolves a Native American Cherokee story
funny pictures
Friendship
True Friendship, Love My Friends, Best Friends, Quotes, Sotrue, Bestfriends, So True, Real Friends, So Sweet
So sweet. THAT is true friendship.
The True Meaning of Friendship... So sweet... Probably the best thing I have ever read I love my friends to death!!!! <3
find pictures that represent these sayings with your bestfriends & write the captions along with the pictures
Best friend quote!
This so true about friendship!! Thanks for being my best friend kiernan!!!!
This is amazing and true. Those people are your real friends. And I'm glad I have my best friend
Mindful communication.
Remember This, Dreams, Truths, So True, Negative Comment, Teacher, Inspiration Quotes, True Stories, Kid
So true... think twice before killing someone's dream with your negative comment!!!
One negative comment can kill a dream -- so important for parents and teachers to remember this.
It only takes one negative comment to kill a dream. Remember that when your kids share their excitement with you. Sadly, I've allowed others to kill my dreams. Not anymore......
Inspirational Quote Images dreams
one negative comment. I should remember this as a teacher but I like to tell the truth.
Sooooo true!!!
Best Friends Longest, Quote, Best Relationships, My Husband, My Life, So True, True 3, My Love, True Stories
true story aka my husband and I :)
True story of my life.
It's so true <3
true story- this is so me and my love
that one rule quotes
simple. true.
Life, Inspiration, Quotes, Not Happy, Aren T Happy, Truths, So True, Happy Is, Worth It
GAY... aka "against the obvious and natural order of the universe"....Pretty sure I wasn't happy during child birth but it was worth it. Pretty sure I'm not happy when working out but it's worth it. Pretty sure I'm not happy when ____ but it's worth it. Emotions are great gauges but are horrible gods... tyrants that will steal the best things in life from you if you let them. Stupid quote
Start doing what makes you happy. If you're not happy with your job, quit. You'll find a new one. If your significant other is constantly causing you stress or sadness, break up. Find a better fit. If you hate your living situation, move. Nothing is worth it if you aren't #happy. Happiness, after all, is everything. This is the inspiration I need in my life right now.
This is so true. Happiness is everything. Nothing means anything in life if you are not truly happy.
Inspirational quote. #Inspirational #Quote so true!!
love
Inspiration, William Shakespeare, Williams Shakespeare, Knew, Things, Favorite Quotes, Smile, Love Quotes, Shakespeare Quotes
"when i saw you i fell in love, and you smiled because you knew" -william shakespeare #quotes #inspiration
william shakespeare - love. its pretty sad how things used to be so pure and genuine and now that kind of innocence has faded.
When I saw you I fell in love and you smiled because you knew. William Shakespeare My absolute favorite quote
When I saw you I fell in love and you smiled because you knew. William Shakespeare cutest love quote ever!! xx
Teaching quote
Things To So For Teacher, Teacher Gifts, Remember This, Teaching Quotes, Gifts Ideas, Education, Teacher Quotes, Teachers, True Stories
Fantastic quote! If only the politicians would remember this.
True story, bro. Tell it again.
Teaching quote. educators should be paid more!
Teaching quote, cute for a teacher gift idea
Teacher quote
Quotes
Remember This, Quotes To Inspiration, Same Sex Marriage, Motivation Quotes, True Words, Well Said, Sinful Difference, Favorite Quotes, Don'T Judges
Don't judge... True Words to Live by .
Don't judge someone just because they sin differently than you. gotta remember this one!
I'm pretty sure this is a re-post, but it's too well said. Don't judge someone just because they sin differently than you.
After all the judging I've seen lately I thought this would be a good reminder. Same sex marriage isn't the only sin in the bible. So is adultery, pride, greed, gluttony, etc... I know so many who supported chick fil a yet has been guilty of several other "horrible" sins in God's eyes.
Motivational quotes to inspire and share :)
favorite quote. "Don't judge someone just because they sin differently than you."
true
7 Habits, Words Of Wisdom, Life Quotes, Remember This, Food For Thoughts, Life Lessons, Well Said, Living, True Stories
7 habits
Very well said words of wisdom
Very well said. Are you living in the red??? Deficit=defeat.
using people quotes and sayings | motivational love life quotes sayings poems poetry pic picture photo ...
Accounting food for thought.
Sometimes I need to remember this and give myself permission to close the account.
Def life lesson to live by!!
True story