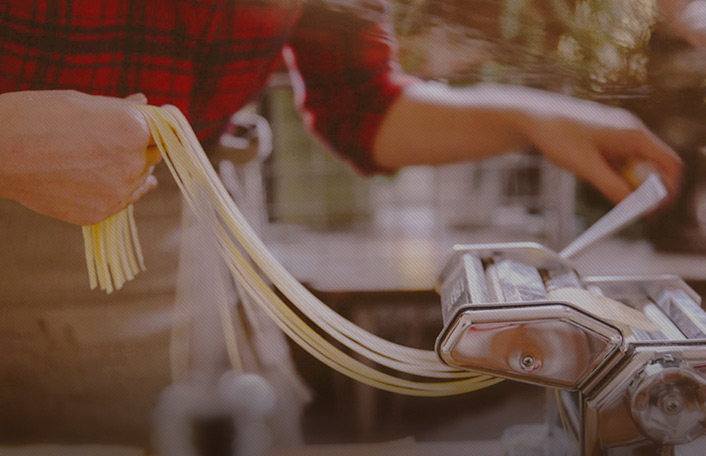 Discover and save millions of hand-picked recipes
Join Pinterest to find (and save!) all the things that inspire you.
50+
billion Pins
to explore
15
seconds to
sign up (free!)
Hong Kong, Hong Kong
Hong Kong, Buckets Lists, Favorite Places, Hongkong, Kong Skyline, Beautiful, Future Travel, Wanna, China
Even with all the destinations left to check off of my Asia bucket list, I can't help but dream of going back to Hong Kong, STAT.
Hong Kong, Hong Kong - One of my favorite places that I've lived.
Hongkong, China
Hong Kong, Hong Kong skyline is beautiful !
A picture of Hong Kong skyline, China My trip to Hong Kong was back in early 1980's.
Paradise
Beaches Wall, Paradise Beaches, Peace Places, Paradis Beaches, Wall Decals, Wall Murals, Google Search, Beaches Scene, Beaches Photography
Wall mural
Nice beach scene for bedroom.
murals wallpaper - Google Search
beach photography a bridge to the paradise beach images
Peaceful place!
Paradise Beach 284 wall decal!!
Peaceful
End Of Summer, Autumn, Tires Swings, Lakes, Places, Trees Swings, Tire Swings, Fall Weather, Backyards
End of Summer by Isac Goulart. That tire swing is calling my name.
Ah, tire swing by the lake, i want this backyard!!
Perfect day... | Wonderful Places. Autumn orange tree over water with tire swing
Fall weather! I wish my kids had a scene like this in their backyard!
Tree swings, Autumn, and lakes! :)
Autumn by the lake with the only two things you need--a picnic table and a tire swing.
Hawaii, USA
At The Beaches, Places To Visit, Bobs, Favorite Places, Beautiful Places, Places I D, Usa Travel, The World, Hawaii
Art Hawaii, USA travel
Best places in the World | World's Best Places to Visit | Hawaii
Hawaii, USA...one of my favorite places.
Best places in the World | World's Best Places to Visit | Hawaii....with Bob, 1980.
watch the sunrise at the beach, favorite summertime date <3
Most Beautiful Places In The World
Hawaii, USA
Hanakapiai Beaches, Favorite Places, Dreams Vacations, Families Holidays, Kauaihawaii, Beautiful Places, Kauai Hawaii, Usa Travel, Big Islands
Hawaii, USA - my dream vacation!
Hawaii, USA. Visited Big Island on honeymoon in August 1985.
Family Holiday Volunteer Opportunities Helping the Environment
Hawaii, USA #travel
Hawaii, USA one favorite places
Hanakapiai Beach, Na Pali Coast, Kauai, Hawaii by Jeff Kubina, via Flickr
Roma, Fontana di Trevi
Romeitali, Trevifountain, Buckets Lists, Favorite Places, Coins, Rome Italy, Trevi Fountain, Trevi, Fountain
Make a wish at the #TreviFountain, #Rome #Italy
Fontana Di Trevi, Rome, Italy - definitely one of my top 3 favorite places in the world <333 i miss it
Bucket List: See The Fontana Di Trevi, Rome, Italy [COMPLETED 1999]
The beach
Beaches Desktop, Beaches House, Pretty Beaches, Waves, Free Splash, Beaches Wallpapers, Beaches Volley, On The Beach, The Beaches
The beach | We hope you enjoy this free Splashing on the Beach wallpaper download ...
pretty beach and wave

by Steve Mason
France
Bucketlist, Tours Eiffel, Cant Wait, Buckets Lists, Favorite Places, Dreams Vacations, Eiffel Towers, Paris France, Travel Destinations
cant wait to see paris <3
visit Paris and the Eiffel Tower.. bucket list...
Le tour Eiffel The Eiffel Tower
Chloe's dream vacation
Eiffel Tower, Paris, France
Obviously, I need an Eiffel Tower pic as one of my favorite places.
Rock Pools, Canadian Mountains
Canadian Rocky, Canadian Mountain, Canada, Rock Pools, Northwest Territori, Rocks Pools, National Parks, Natural Pools, Sichuan China
Real(Mislabeled) - Pinned as: "Rock Pools, Canadian Mountains" - These are Natural pools in Huanglong, Sichuan China.
Rock Pools, Nahanni National Park Reserve in Canada, Northwest Territories, Canadian Mountains
Rock Pools, Banff National Park, Canadian Rocky Mountains, Alberta, Canada
Sunset coming through the palms, yacht gliding right through the sun.  May, 1952. By Wallace Kirkland.
Woodsail Boats, Gift, Earth Paradise, Sunsets Shinee, Palms Trees, Palm Trees, Posts, Posters, Yachts Glide
Sunset shining through palm trees
A house right about here
Clearwater Beach Florida, Favorite Places, Florida Places I Ve Visit, Beaches Resorts, Clearwater Fl, Beautiful Beaches, Florida Beaches, Clearwater Beaches Florida, Beaches Wedding
Clearwater Beach, Florida. One of my favorite places ever...and I'll be there next week!
Clearwater Beach, Florida #beach #Florida
Clearwater Beach, Florida, what a beautiful beach
Clearwater FL
How to Change the Life You're Giving Yourself.
Inspiration, Beaches House, God Changing, Life Lessons, Let God, Funny Quotes, God Thoughts, True Stories, God Wisdom
Let God change the way you see things.
Honeymoon! Honeymoon! Honeymoon!products-i-love
Bucketlist, Oneday, Buckets Lists, Dreams Vacations, Fiji Islands, Sea-Coast, Places I D, Honeymoons, Tropical Places
Fiji Islands is on now on my bucket list!
Fiji Islands Dream Vacation
Fiji ... Oh it's happening oneday
GO TO FIJI! PLEAAAAAAAAAAAAAAAAAAAAAAAAAASE #bucketlist
Fiji Islands – honeymoon destination for sure.
Fiji - out of all of the tropical places, I'm not quite sure why I've always dreamed of Fiji. I can't wait to find out :)
7 Tips to avoid a sunburn on your hawaii vacation
Aloha Hawaii, Hawaii Vacay, Home Tips, Hawaii Trips, Hawaii Australia Vacay, Hawaii Vacations, Hawaiian Vacations, Hawaiian Islands, Hawaii 2014
What's the one souvenir from Hawaii that you want to avoid? A sunburn! Due to the Hawaiian Island's proximity to the equator, the suns rays are much stronger that what you might experience at home. (Unless of course, your home is also near the equator.) And, isn't it miserable to get a...
Sunburn: 7 Tips to Avoid a Sunburn on Your Hawaii Vacation

by Go Visit Hawaii