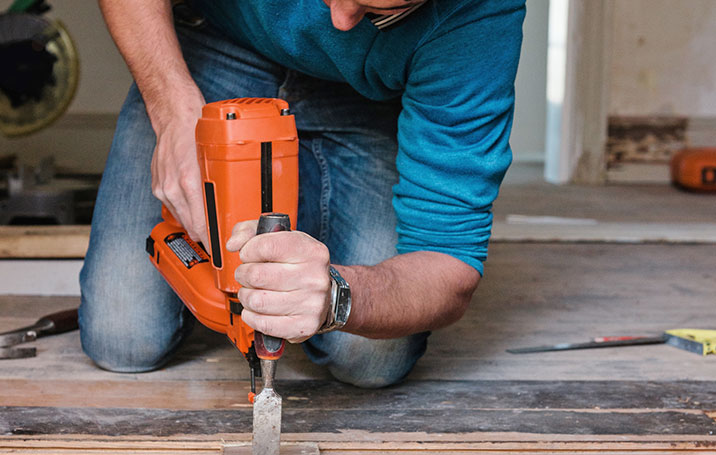 He used Pinterest to redo his floors
Join Pinterest to discover all the things that inspire you.
50+
billion Pins
to explore
15
seconds to
sign up (free!)
funny!
Health Food, Books Jackets, If Only, Funny, Skinny People, Diet Plans, Weightloss, Weights Loss, Dust Wrappers
Too funny! This is my new diet plan! You skinny people better watch out!
`#better health naturally #healthy eating #health food #better health solutions| http://better-health-solutions-davin.blogspot.com
Funny You Are What You Eat For more on Weight Loss ->http://TheDietSite.org #weightloss #diets
funny! if only!
Baha now those some badass giraffes
Like A Boss, Happy Birthday, The Neighbourhood, Writing Prompts, Too Funny, Hipster Giraffes
Like a Boss!
It's a beautiful day in the neighbourhood...
Hipster giraffes
yo happy birthday my nigg! @Rebecca Perich
writing prompt
too funny
Pinned from
Uploaded by user
There's a chance this is vodka bottle
Water Bottle, Christmas Presents, 50 50 Chances, Bridesmaid Gifts, Big Chances, Bottle I, Vodka Bottle, Awesome Water, Christmas Gifts
bridesmaids gifts? or maybe just to have?...probably just to have
Awesome water bottle
christmas gift....
a BIG chance.
I need this! Christmas present anyone?
Dog Shaming.
Doggie, Puppies, Laughing So Hard, Dog Shaming, Pet, Dogs Shaming, So Funny, I Love Dogs, Animal
Dog Shaming. I laughed so hard, I cried! I see my doggies on these guys!
#funny #dog #shaming... #dogs #puppies #cute #animals
I love dog shaming! So funny!
Crying I'm laughing so hard. I love dog shaming :)
Dog shaming, poor puppies! These make me laugh so hard, I almost pee.
Dog shaming! I find this funny because the humans that would do this deserve whatever their dogs did. Especially the wiener dog that pooped in the vent. That made me LOL! People who would "shame" their pet online deserve a stinky house. ;)
This is how I felt yesterday...
Pumpkin, Funny Cat, Candy Corn, Halloween Candy, Candycorn, Kitty, Silly Cat, Halloween Cat, Happy Halloween
candycorn hangover.
Halloween Kitty has candy corn poisoning.
Kitty with pumpkin relaxing
halloween cat
silly cat the candy is better than the box
Happy Halloween kitty!
Greedy cat candy cat halloween halloween pictures happy halloween halloween images halloween candy
Monday Monday
Ain T, Amenities, Agre, The Weekend, Mondays Mornings, Bah, My Life, Mondays Mondays, Motivation Mondays
Story of My Life!
Monday Monday, Monday Morning, Weekend if Over, New Beginnings, Motivation Monday
The first 5 days after the weekend are always the hardest.
Amen
Bah!
hehe
Forks Spoons, Art Auction, Quality Art, Funny Stuff, Marriage Stuff, Couple Things, Spoons Leaded, Todd Goldman, Valentines Day Cards
Spooning Leads To Forking | Todd Goldman
Spooning Leads to Forking (Lithograph) by Quality Art Auctions at Gilt
Bidz.com Listing #97397409 : $productTitle
bidz.com
artist Todd Goldman-art
Artists Todd, Damn Salts, Todd Goldman Art, Salts Assault, Lmfao, Dead Weapons, Smile, Wacky Humor, Condiment Humour
a salt (assault) with a deadly weapon
artist Todd Goldman-art ADORABLE
Condiment humour
damn salt.
All Gallery Items | Qart.com online artwork for sale
qart.com
Some call it bitching
Laughing, Inspiration, Quotes, Giggl, Verbal Relea, Relea Therapy, Funny Stuff, Perspective, Things
Putting this thing in perspective ...
Some call it bitching...relax and laugh about it!
"Some call it bitching, I call it Verbal Release Therapy. It's all about perspective..." - Quotes
giggle :) deep breath in, r-e-l-e-a-s-e.
Inspirational Ideas And Thougths ... !, It Is Said (All the flowers of the all the tomorrows are in the seeds of today) TO FULFILL YOUR00 DREAMS YOU NEEDTO BELIEVE IN YOUR DREAMS And You Need To Create That :) •Think Different And Just Be Yourself ... !! Live You Live And Be Happy :)
Verbal releas! Perfect
Parents on facebook
Books, Old Schools, Social Media Marketing, Funny Pics, Funny Pictures, The Faces, Facebook, Funny Stuff, Socialmedia
Social Media Marketing: You're Doing It Wrong Solutions: " Consider time, budget, and resources. Before joining social media networks as a business, make sure that you know how much time and what resources you will be able to dedicate to updates and marketing. Read more: http://www.newsgrape.com/a/Bsiw1otBgR4oEAC2F8kfWg/social-media-marketing-youre-doing-it-wrong/#ixzz2VANkic1F"
funny pictures | Facebook Funny Pictures | HD Wallpapers Plus
Are you doing #socialmedia the right way? Launching a successful marketing campaign takes thought and planning. Click here for things to consider - http://vedilo.com/
Old school
Try to search for the facebook on google.. literally book on top of the face. :)
.Ultimate Cinco de Mayo Sidekick
Detailed Cost, Cinco De Mayo Chihuahua, Mayo Dogs, Happy Cinco, Halloween Costumes, Pet, Dogs In Costumes, Cute Dogs, Costumes Ideas
Cinco De Mayo chihuahua..... so freaking adorable.
Cute dog
Cinco de Mayo Chi Chi!!
Cinco de Mayo Dogs
Costume idea for Maverick!!
Papi's next Halloween costume!!!
Happy Cinco De Mayo!! Love dogs in costumes.
Happy Cinco De Mayo!! #CincoDeMayo #Mexico #dog #pets #sombrero #pancho joanofarc.com