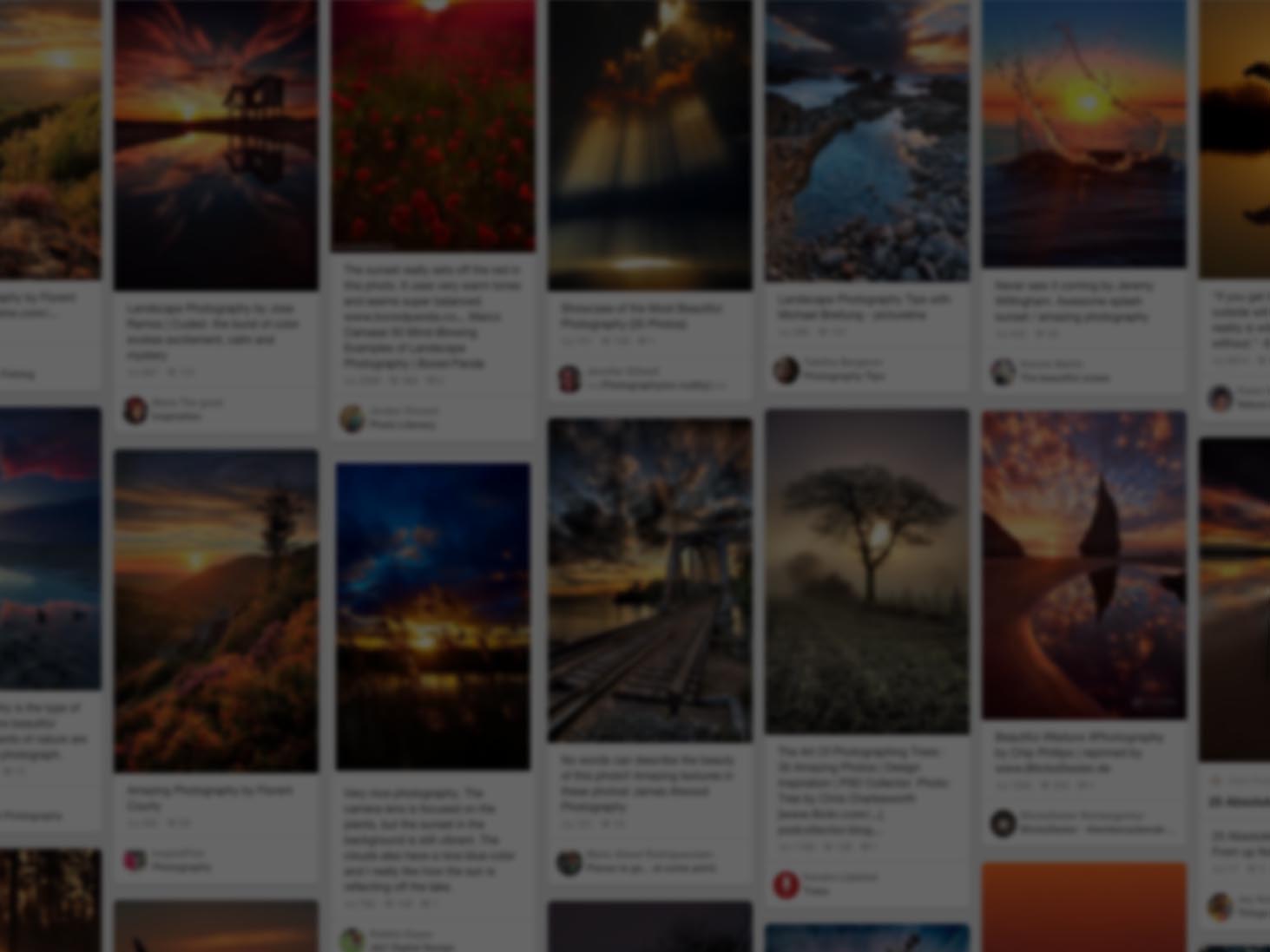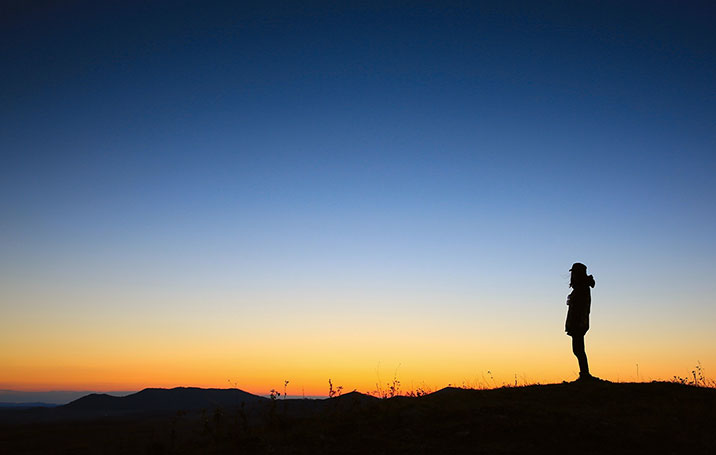 She used Pinterest to find new views to admire
Join Pinterest to find all the things that inspire you.
50+
billion Pins
to explore
15
seconds to
sign up (free!)
Back to
So creative cool!
So creative cool!
10 Snapshots You Should Keep in Your Phone's Photo Album
Phones Photos, Good Ideas, Fun Recipe, Photos Album, 10 Snapshot, License Plates, 10 Photos, 10 Pictures, Air Travel
10 Snapshots You Should Keep in Your Phone's Photo Album: • A reminder of where you parked. • Your printer cartridges. Make sure you can see the refill numbers. • Your family members' clothing sizes. • The measurements of your air filter. • Travel confirmation numbers. • Pictures of current medications. • The types of lightbulbs that fit your home fixtures. • A recipe from a book or magazine. • Anything "borrowed" that you might want to buy later. • Your license plate.
10 pictures you should keep In your phones photo album.
10 Photos you should keep in your phone's photo album
10 Snapshots You Should Keep in Your Phone's Photo Album - such good ideas!
"Hey your FLY's DOWN" never hear this again!
A Mini-Saia Jeans, Good Ideas, Stuff, Tricks, Keys Rings, Fall Down, Diy, Zippers, Crafts
I've done similar stuff with key rings and paper clips. Grandpa says, "Good idea."
DIY trick to keep the zipper on your fly in the upright position (and not falling down!)
What a good idea! Homemade way to zip up your pants. Buy an innexpensive key ring from a craft store and attach it to the zipper. Good for clients with arthritis or who might have a weak grip strength.
Doodle Easter Eggs, So Pretty!
Easter Idea, Doodles, Markers Art, Eggs Decoration, Cool Idea, Sharpie Art, Decoration Easter Eggs, Kids, Dyes
Pretty fantastic - Egg decorating
Sharpies to decorate easter eggs, simple and way less messy than dye.
Sharpie Art. Start by poking a hole and blowing out the yolk Then doodle your way across the surface of the eggs with flowers, paisleys and all kinds of simple designs with a black sharpie. The outcome is a very simple and pretty Easter egg. Alisa Burke http://alisaburke.blogspot.com/2011/04/doodle-easter-eggs.html
fun easter idea
love me some sharpie marker art!!
Maybe a more mature way to have fun with Easter eggs, now that the kids are too old to dye them? Doodle eggs!
cool idea for easter eggs!

by mealisab
LOVE.
Footprints, Babyfeet, Baby Footprint, Baby Feet, Foot Prints, Cute Idea, Kids, Butterflies Footprint, Crafts
Foot prints! what a cute idea for preserving babys footprints
Butterfly Footprints - fun kids craft!
Butterfly footprints made from sweet baby feet.
Butterfly footprints. Love this... Wish I got both kids foot prints when they were still tiny, then I would tattoo this on me:)
babyfeet
foot print timeline. i did something similar, but this is way cooler.
Stuff, Baby Feet, Foot Prints, Cute Ideas, Growth Charts, Canvas, Kids, Baby Footprints, Crafts
Super cute idea! Babies footprints on canvas once a month, watch how fast they grow!
The baby footprint project Started this but did my own spin of it. I went to the craft store and bought a cavas and some acrylic paint(white, pink, & purple). I painted the canvas a light pink shade and then did her name in a darker pink and her foot in a medium pink. The next print I will do with her will be purple. It's adorable so far
foot print timeline - great idea! (for later! yeesh - I have to stop pinning baby stuff!)
Monthly baby foot prints, clever idea Or you could put on 3 kids on one canvas dated and do that every year or two or five.
canvas + paint +tiny baby feet = growth chart art
neat idea
Sprays, Idea, Diy'S Projects, Glasses Jars, Wine Bottle, Glasses Bottle, Hot Glue Guns, Crafts, Masons Jars
great DIY project! All you need is paint, hot glue gun, and an old wine bottle! Great for decoration. More friend gift ideas!
Hot glue gun. Decorate glass jars with whatever you like then cover in spray paint. Lovely idea. Even try with mason jars already covered in words.
another cute craft idea for mason jars or wine bottles or such - just hot glue and spray paint
36 Things to do with Bottles, Mason Jars, and other Glassware! Great idea to bring a new beginning to your recyclables. #diy #craft #paint #ToNewBeginnings #freshstart #recycle #glass #bottles #InfuseVapor #positivity #motivation
bottle slumping!!
Bottle Slumping, Slumping Glasses, Cut Boards, Small Serving, Slumping Bottle, Serving Trays, Wine Bottle, Glasses Bottle, Flatten Bottle
Flatten glass bottles in a convection oven…to make cutting boards or small serving trays! I am doing this with my wine bottles!
how to slump bottles to make cutting boards or small serving tray. I would use wine bottles and serve cheese
Bottle Slumping: How to flatten bottles to use as cutting boards or small serving trays
The Bottle Slumper - How to Slump Glass Bottles... make cutting boards or small serving trays, awesome!
Use a dustpan to fill something that doesn't fit in the sink!
Dustpan, Clean, Lifehack, Great Idea, Filled A Buckets, Small Sinks, Good Idea, Life Hacks, Households Tips
Life Hack #3 - Use a [Clean] Dustpan to Fill a Container that Doesn't Fit in the Sink. Leave a comment and repin if this was helpful!
Good idea for filling up something that doesn't fit in the sink. And you clean your dustpan at the same time haha
"Use a Dustpan to Fill Containers That Don't Fit in Your Sink" ~ by Farrah Fair via Reddit ~ "Parenting weblog Farrah Fair has a brilliant tip for those occasions when you need to fill a bucket or other container from the water faucet in a small sink. Use a standard dustpan that is designed to snap onto a broom handle. The portion of the handle that snaps on creates a perfect channel to extend the reach of your faucet over the sink to your barrel." ~ via David Galloway ~ lifehacker Clever Uses
Use a dustpan to fill a bucket that won't fit in the sink....not that I ever actually FILL mop buckets...but it's a great idea! (only if it's a clean dustpan!)
Use a clean dustpan to fill a container that doesn't fit in the sink. 18 Household Tips That Will Help You Get Through Your Everyday Life
Use it to hang pictures!
Sodas Tabs, Make Life Easier, Diy'S Idea, Hanging Pictures, Pop Tabs, Pop Cans, Hanging A Pictures, Pictures Frames, Pictures Hangers
Soda Tab Picture Hanger
Soda tab screwed on the back of a pic...instantly be able to hang anythingTips & Tricks To Make Life Easier! | Just Imagine - Daily Dose of Creativity
Hanging a picture using a pop tab
DIY Picture Hanger pop tab, picture frame, screw. PICTURE HANGER!
pop can top used to hang picture frame.
great diy ideas - this one is how to use pop tabs as a picture hanger!