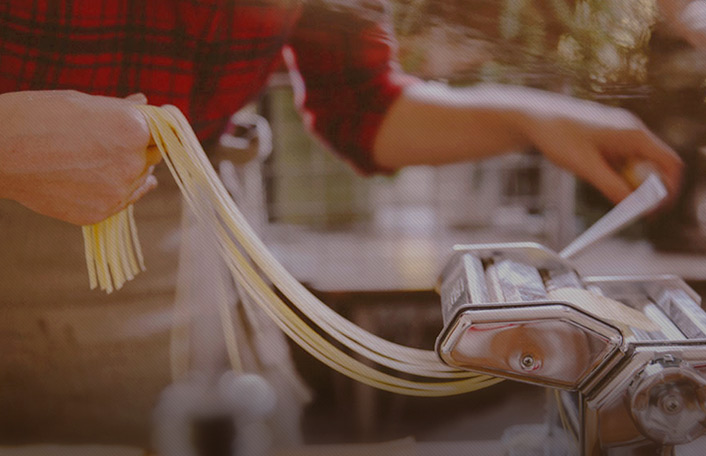 She used Pinterest to roll her first pasta
Join Pinterest to find (and save!) all the things that inspire you.
50+
billion Pins
to explore
15
seconds to
sign up (free!)
bright happy flowers
Beautiful Flower, Blue Mason Jars, Bouquet, Colors Combos, Colors Flower, Flower Arrangements, Fresh Flower, Wedding Flower, Bright Colors
brightly colored flowers Great color combo and flowers with texture - succulents added.
What a pretty bunch! Bright colorful flower bouquet. fuchsia, turquoise, peonies, ranunculi, succulents. Blue Mason Jar vase.
Cute without the bright pinks. what a beautiful flower arrangement. BMs bouquet in mason jar. Good idea!
Wholesale Flowers in Bulk, Wedding Flowers, Fresh flowers| Brides N Blooms Wedding Bouquets & Arrangements Online Fresh From The Farms To Your Arms www.bridesnblooms.com
Pinned from
ellabellafloral.blogspot.com
colors
Cinqueterre, Buckets Lists, Cinque Terre Italy, Favorite Places, Beautifulplaces, Beautiful Places, Places I D, Colors Houses, Travel
Cinque Terre, Italy #casa #Italia #Italy #places #sea #seashore #CinqueTerre #Liguria #travel #waves #colours
bucket list #167 wanderlust... I want to wander these streets at night. Cinque Terre, Italy
Most beautiful place I've seen. Cinque Terre, Italy.
I need to live here...one of my favorite places I've traveled. The Cinque Terre, Italy.
Cinque Terre, Italy I love the colorful houses!
Pinned from
weheartit.com
"If you listen close enough, you can hear the hummingbirds sipping nectar from the Foxgloves!"
Idea, Hunt'S Cabins, Little Houses, Front Porches Design, Shabby Chic, Tiny Houses, Cottages, Guest Houses, Gardens Sheds
Wonderful use of space in these tiny homes. Vacation home or guest house possibilities!
Garage And Shed Front Porch Design, Pictures, Remodel, Decor and Ideas
Tiny House Design Ideas, Pictures, Remodel and Decor
Cottage Garden Sheds | New York Home cottage Design Ideas, Pictures, Remodel and Decor
Shabby Chic little house
Hunting Cabin Turned Into Shabby Chic Studio
Pinned from
betweennapsontheporch.blogspot.com
Pretty pink magnolias
Spring Blossom, Cherries Blossoms, Pink Flowers, Color, Blossoms Trees, Magnolias Trees, Photo, Magnolia Trees, Pink Magnolias
Pink flowers
Even though it's a pink magnolia tree, it looks like my favorite tree: the elegant cherry blossom!
Pink Magnolias I had no idea such a color of magnolias exists.
I absolutely love Cherry Blossom Trees!
Pink Magnolia tree ... Photo by Jackie Rueda ... Taken April 19, 2009 one of my favorite Spring blossoms
Pinned from
weheartit.com
Explosion of gorgeousness #pink #aqua
Vase, Colors Combos, Pink Flowers, Flowers Arrangements, Interiors Design, Beautiful Flowers, Ducks Eggs Blue, Floral Arrangements, Pink Rose
Roses and duck egg blue
Beautiful flower arrangement
perfect#garden interior design #garden design #garden design #garden decorating before and after #modern garden design| http://advertising9571.blogspot.com
Pink roses in teal urn, fav. color combo
magnificent pink flower arrangement in turquoise vase
Turquoise vase with pink roses floral arrangement
bundles of bliss
parisapartment.wordpress.com
pink feathers
Peacock Feathers, Pastel, Pink Peacock, Pink Feathers, Color, Soft Pink, Pretty Pink, Pinkpeacock, Feathers Tattoo
interesting change---pink is cheznies fav color pink peacock feather tattoo - Bing Images
Soft pink peacock feathers - MEAGAN THESE ARE PINK. SEE I TOLD YOU <3 MUAHHHH
PinkPeacock
Pretty pink feathers wedding color idea
pretty pink peacock feathers
Pink Peacock feather #pastels #feathers
pretty shades of pink
Floral Centerpieces, Pink Flowers, Tables Sets, Flowers Centerpieces, Flowers Arrangements, Flowers Boxes, Floral Arrangements, Wedding Centerpieces, Center Pieces
gradiated pink floral centerpiece, martha stewart - spring flower centerpieces, floral arrangements, decor ideas
Red and Pink Flower Box center piece
ombre table setting, wedding, centerpiece, pink and red
Flower Arrangements Inspiration: Red and Pink Flower Box Wedding Centerpieces
Defying the cold.
Favorite Colors, Mellow Yellow, Pretty Things, Friends Vicky, Envy Gardens
Pinned from
Uploaded by user
The power of flowers!
Flowers Bombs, Pattern, Floral Beautiful, Flowers Power, Flower Power, Floral Backgrounds, Colors Flowers, Floral Inspiration, Full Bloom
Colorful Flowers
Fab multi- coloured floral beauty♥
Go out and wear this pattern !
SMT Flower Bomb
floral backgrounds tumblr - Google Search
Pinned from
waitingtobekissed.tumblr.com
I Love Flowers
Bridal Bouquets, Summer Wedding, Color, Wedding Bouquets, Bridesmaid, Bridal Flowers, Peonies Bouquets, Pink Peonies, Flowers Types
Gorgeous pink peony bouquet bridesmaids
Wedding bouquet
Blush bouquet for a spring or summer wedding!
pink bridal flowers
Gorgeous pink peonies bridal bouquet
don't really like the color but the flower types are gorgeous
Yep, there's my color scheme. Decided. || Gorgeous #pink #peony #bouquet
Pinned from
allthingselegant.tumblr.com
Gorgeous flowers in summery colours
Gardens Flowers, Vase, Jug Ideas, Flowers Arrangements, Jug Of Flowers, Pretty Flowers, Floral Arrangements, Flowers Decor, Flowers Plants Gardens
For the jug idea, not the flowers
Vase full of various flowers
Garden flowers in a pitcher
Jugs of flowers
pretty flowers.
<3 Floral Arrangement
Pinned from
rammealvor.blogspot.com