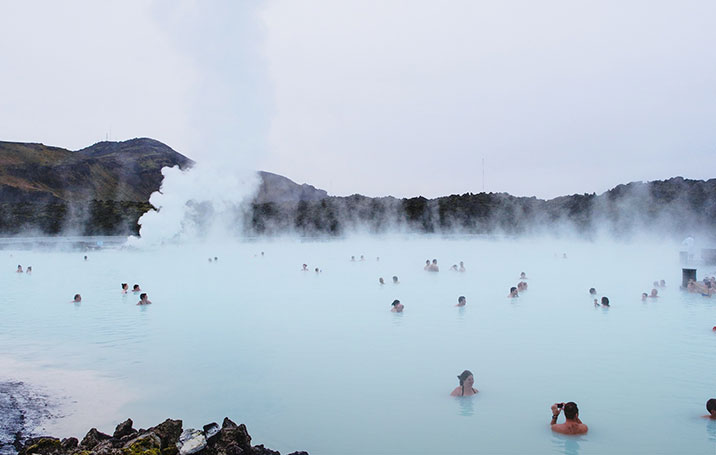 They used Pinterest to find new places to visit
Join Pinterest to find (and save!) all the things that inspire you.
50+
billion Pins
to explore
15
seconds to
sign up (free!)
Pinned from
soyouwanttobeasommelier.blogspot.com
ACQ Taste
Acquired Taste, Historical Recipe, Mince Pies, Historical Fame, Expen Mince, Mincd Pye, Acq Taste, Human Ingredients, Food Culture
I was commissioned to create the most expensive mince pie in the world. My design and ingredients were influenced by historical recipes in particular focussing on the Victorian era.
Mincd Pye : A*
Noah Fecks Photography
Profess Photographers, Feck Photography, Noah Feck, Professional Photographers, Publishing Author
Pinned from
noahfecks.tumblr.com
Troy House Photography.
Troy House, House Photography
Pinned from
troyhouse.tumblr.com
Mrs. Lilien.
Houses Blog, Cocktails Hour, Amazing Ice, Hielera, Oklsumm Cocktails, Stylin Ice, Fabulous Ice, Ice Buckets, Booze Buckets
hieleras!!
fabulous ice bucket for Summer champagne Mrs. Lilien
booze buckets!
Mrs. Lilien - Styling House - Mrs. Lilien Styling House Blog
amazing ice buckets found by Mrs. Lilien
#OKLsummer Cocktails by the poolside have never looked cuter
Pinned from
mrslilien.squarespace.com
We Heart... it's a lifestyle magazine.
Art Director, Bath Lixil, Kenya Hara, Kenyahara, Design Week, Bathroom Fixtures, Foam Spa, Foam Bathtubs, Milan Design
Baths Lixil brands for living room outside the bathroom - Modernminimalis.com
A New Desire Exhibition from LIXIL, kenya hara, japanese designer (and art director of MUJI), has developed 'foam spa' on show during milan design week 2012 for japan's largest manufacturing group of kitchen and bathroom fixtures LIXIL
LIXIL'S FOAM BATHTUB
Fluffy Foam Spas - Kenya Hara Turns Bathing into a Blissful New Wonder #kenyahara #tubs #spa #bubbles #artdesign #design #interiordesign #funkydesign #offbeat
Pinned from
weheart.co.uk
The Selby.
Neon Chairs, Houses, Berlin, Writers, Lisa Zeitz, Art Historian, Accent Chairs, Christopher Niemann, Yellow Chairs
neon chairs
Christoph Niemann - Illustrator and Lisa Zeitz - Art Historian & Writer in their house - Berlin - Dec 13, 2011
yellow chair
Fathom. For your wanderlust.
Cats, Filmmaking Austin, Austin Guide, Little Black Books, Cat Bar, Austin Texas, Mean Ey Cat, Fathom Austin, Photo
fathom's austin guide
Mean-Eyed Cat Bar - Chainsaw Shop Turned Johnny Cash Shrine + Jukebox Tunes / Austin, Texas
Pinned from
fathomaway.com
Spitalfields Life
Bommer Bowler, Umbra Tile Titfer Jpg 600 597, Faux Delftware, Bowler Hats, Art Paul, Paul Bommer, Delftwar Tile, Doce Paul, Delftware Tiles
Paul Bommer #bowler hat
Paul Bommer - faux Delftware tiles
Pinned from
spitalfieldslife.com
The British Larder
Champagne Panna, Desserts Recipes, Cotta Recipes, Dessert Recipes, Perfect Recipes, Comforter Food, Rhubarb Champagne, Champagne Blancmange, Panna Cotta
Rhubarb Champagne Blancmange
i never used rhubarb before and this seems like a perfect recipe to start
Rhubarb and Champagne Panna Cotta Recipe | Desserts Recipes | Kitchen Goddess
Comfort food, childhood memories. Blancmange and rhubarb.
Pinned from
britishlarder.co.uk
What Katie Ate.
Birthday Recipes, Ice Cream, Food Photography, Watermelon Granita, Food Processor, Chilis Granita, Salts, Icecream, Katy Ate
watermelon granita with chili, lime, salt
Food photography
 Cookery  // Food // #tasty #sweet #cookery #food #flavor #elegance #delicious #appetizing #attractive #flavor #sophisticated #krewimleko // krewimleko // #cook #food #cookery #flavor #sweet #tasty // #ice cream #icecream
w a t e r m e l o n, s a l t & c h i l i g r a n i t a serves 4 1 kg fresh, seedless watermelon, skin removed & roughly chopped 1 tbsp freshly squeezed lime juice 1/4 tsp salt 1/4 tsp dried chili flakes add watermelon, lime juice, salt & chili flakes into a food processor and blend until mixture forms a pulpy consistency pass mixture through a sieve, pressing firmly through with the back of a spoon; discard remaining mixture from sieve pour the sieved mixture into a wide metal baking t...
Watermelon, Salt and Chili Granita #icecream #foodstyling #photography
WATERMELON, SALT AND CHILI GRANITA What Katie Ate: Birthday recipes...
Pinned from
whatkatieate.blogspot.com
From Retronaut
James Of Arci, Karla Murray, Stores Front, New York Cities, Disappearing Faces, Book, Vintage Signs, Newyork, Shops Front
If you are a vintage sign dork like me check James and Karla Murray's book The Disappearing Face of New York over on the Retronaut.
THE DISAPPEARING FACE OF #NEWYORK
Store Front: The Disappearing Face of New York by James and Karla Murray. RDNY.com - No Fee Rental Apartments in New York City.
AWESOME BOOK!!! YOU MUST GET IT!! "Store Front: The Disappearing Face of New York" - James and Karla Murray are super talented!!!!
shop front / the disappearing face of new york / james & karla murray