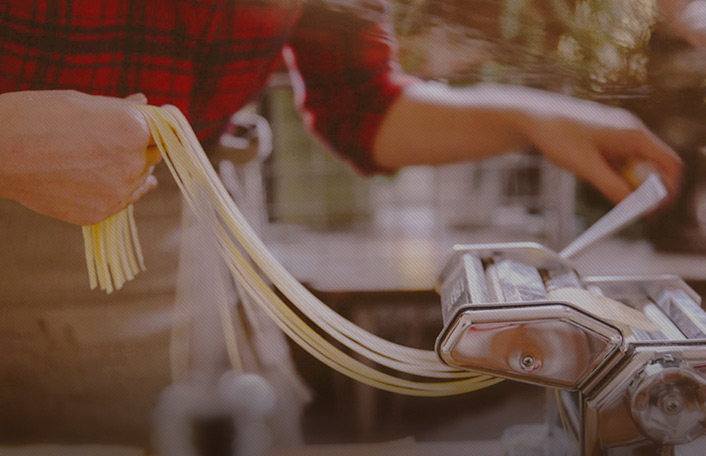 She used Pinterest to roll her first pasta
Join Pinterest to find (and save!) all the things that inspire you.
50+
billion Pins
to explore
15
seconds to
sign up (free!)
Back to
Pics from the Past
Pics from the Past
boy jumping into hudson river, 1948 • ruth orkin
New York Cities, 1948, Rivers T-Shirt, Newyork, Boys Jumping, Photography, Ruthorkin, Hudson Rivers, Ruth Orkin
Ruth Orkin-Hudson River, NewYork, 1948.
RuthOrkin
boy jumping into hudson river - ruth orkin, 1948 [new york city street scene photography exhibition, 'the radical camera: new york's photo league, 1936-1951' at the jewish museum in nyc]
December 25, 1914 - A notable day for humanity, albeit brief, as English and German enemies climb from the respective trenches to exchange gifts, sing carols, and play a game of soccer.
History, World War I, Soldiers, British, Christmas Truce, Christmas Carol, Photo, Plays Football, Troops
During World War I, starting on Christmas Eve, many German and British troops sang Christmas carols to each other across the lines, and at certain points the Allied soldiers even heard brass bands joining the Germans in their joyous singing. At the first light of dawn on Christmas Day, some German soldiers emerged from their trenches and approached the Allied lines across no-man's-land, calling out "Merry Christmas" in their enemies' native tongues. At first, the Allied soldiers feared it was a trick, but seeing the Germans unarmed they climbed out of their trenches and shook hands with the enemy soldiers. The men exchanged presents of cigarettes and plum puddings and sang carols and songs. There was even a documented case of soldiers from opposing sides playing a good-natured game of football. In other cases some soldiers used this short-lived ceasefire for a more somber task: the retrieval of the bodies of fellow combatants who had fallen within the no-man's land between the lines.
Christmas Truce. Over ninety years ago during World War I, British and German soldiers put down their weapons, walked out into the desolation of No-Man's Land and shook hands. This was the Christmas cease fire of 1914. In a moment unique to the First World War, troops were given a moment of respite from the horrors of the war when soldiers exchanged gifts, looked at each others' family photographs and played friendly games of football with the enemy.
History | German and British troops played football in the Christmas Truce of 1914 in WWI
During the Christmas Truce of 1914, German and British soldiers play a game of soccer in the "no man's land" between trenches. | 21 Photos Of People Being Wonderful Throughout History
What "Keep Calm and Carry On" looks like. London Blitz 1940
Bombs Raid, London Street, Milkman Deliv, Street Devast, Keep Calm, Photo Galleries, Vintage Photo, German Bombs, London Blitz
"Keep calm and carry on" 'A milkman delivering milk in a London street devastated during a German bombing raid. Firemen are dampening down the ruins behind him.' Photographer Fred Morley.
Vintage Photos findings-from-the-web
This actually is the REAL meaning behind keep calm and carry on! British milkman goes about his daily routine after a German bombing raid on London during the London blitz.
1986 - Space Shuttle Challenger explodes seconds after launch, which was allowed to go forward despite warnings from engineers that rubber O-rings on the boosters could harden and malfunction in cold weather. Roger Boisjoly, one of the engineers that warned of the disaster, dedicates himself to lecturing on what "should never have been" until his own death in January 2012, almost exactly 26 years after the Challenger explosion.
January 2012, Shuttle Challenges, Spaces Shuttle, 1986, Challenges Explosions, Exploding Second, January 28, Challenges Exploding, Space Shuttle
The Space Shuttle Challenger explodes seconds after takeoff on January 28, 1986. REUTERS/File
1935 - Jesse Owens - Broke 3 World Records and Tied a 4th at the Big Ten track meet in Ann Arbor, MI
Summer Olympics, Track And Field, Gold Medal, Track Fields, Africans American, Adolf Hitler, Jesse Owens, Black History, History Months
In 1936, Adolf Hitler hosted the Olympics in Berlin, intending for them to be a showcase of Aryan supremacy. American Jesse Owens shattered that goal when he won four gold medals in track field.
Jesse Owens! Black History Month If you have not read about him at the Olympics in Munich, you should. www.findaballer.com
James Cleveland "Jesse" Owens (September 12, 1913 – March 31, 1980) was an American track and field athlete who specialized in the sprints and the long jump. He participated in the 1936 Summer Olympics in Berlin, Germany, where he achieved international fame by winning four gold medals: one each in the 100 meters, the 200 meters, the long jump, and as part of the 4x100 meter relay team. He was the most successful athlete at the 1936 Summer Olympics, a victory more poignant and often noted because Adolf Hitler had intended the 1936 games to showcase his Aryan ideals and prowess. The Jesse Owens Award, USA Track and Field's highest accolade for the year's best track and field athlete, is named after him, in honor of his significant career. James Cleveland Owens was born the seventh of eleven children of Henry and Mary Emma Owens in Oakville, Alabama on September 12, 1913. J.C., as he was called, was nine years old when the family moved to Cleveland, Ohio for better opportunities, as part of the Great Migration, when 1.5 million African Americans left the segregated South. When his new teacher asked his name (to enter in her roll book), he said "J.C.", but because of his strong Southern accent, she thought he said "Jesse". The name took, and he was known as Jesse Owens for the rest of his life.[1]
1964 - Billy Mills - Summer Olympics - Tokyo - Beats Gammoudi and Clarke to set new Olympic record in the 10,000 meter - Beats his personal best by 50 seconds - 28:24.4
Tokyo Games, Posters Prints, Art Prints, Destiny Posters, 1964 Tokyo, 10 000 Meter, Tokyo Olympics, 500 000 Posters, Billy Mills
10,000-meter champion Billy Mills at the 1964 Tokyo Games.
Billy Mills' stunning victory in the 1964 Tokyo Olympics 10,000 meters.
Billy Mills DESTINY Poster - Tokyo Olympics 1964, 10,000 Meter Gold Medal Winner~Available at www.sportsposterwarehouse.com
Billy Mills: Destiny Poster Print
1964 - Jim Ryun - The 1st High Schooler under 4 minutes in the mile - 3:59.00
Jimryun Break, High Schooler, Sunflowers States, 4 Minute Miles, 3553, Photo Galleries, 1St High, Jim Ryun, High Schools
June 27, 1965: Jim Ryun, seventeen, runs a 3:55.3 mile, a record high school time that lasts for 36 years.
On this day in 1965, @JimRyun breaks 4 for Mile @ KS State Meet; 1st HS-only sub-4
1980 - Lake Placid - Miracle on Ice
Olympics Gold, Remember This, Miracle, Hockey Players, Winter Olympics, The Games, Lakes Placid, Ice Hockey, Team Usa
"Miracle on Ice" – the U.S. Hockey team defeated the Soviets in the 1980 Olympic Winter Games. I remember this game!!! MEMORABLE!
The Stanley Cup or an Olympic Gold Medal?
"Miracle on Ice" - In 1980, we celebrated team USA's miraculous upset of the Soviet Union en route to the Olympic Ice Hockey Gold Medal(: #Volleyball #OnlyTeamGetsIt
Dubbed the "Miracle on Ice," the hockey game between the US and the USSR at the 1980 Lake Placid Olympics became a metaphor for the national pride of both countries at the height of the Cold War. The United States won the game and went on to win Gold.
Miracle on Ice: USA defeats USSR at the 1980 Winter Olympics
Lake Placid Olympics (1980) - The underdog Team USA Hockey, little more than amateur hockey players, confronts the decades dominant professional team of the Soviet Union, dramatically defeating them in a spectacular game. This game came to be known as "The Miracle on Ice". Team USA went on from the win over the Soviets to defeat Finland for the Gold Medal. The Soviet Union took the Silver Medal against Sweden.
1989 - Tiananmen Square - Beijing, China
This Man, Tiananmensquar, Columns, Tanks Man, Tiananmen Squares, Tankman, Beijing, Icons Photo, China
Courage is contagious! When a brave man takes a stand,the spines of others are often stiffened! ~Billy Graham In image: "Tank Man" during Tiananmen Square protests of 1989 in China. He later featured in "Time 100: The Most Important People of the Century" n 1998. #Courage #Tankman #TiananmenSquare
Known as 'Tank Man' or 'Unknown Protester,' this man temporarily stopped the advance of of tanks on June 4, 1989, in Beijing during the backlash toward Tiananmen Square Protests. This photograph was taken by Jeff Widener of the Associated Press.
The iconic photo of Tank Man, the unknown rebel who stood in front of a column of Chinese tanks in an act of defiance following the Tiananmen Square protests of 1989. (AP / Jeff Widener June 5 1989 a Chinese protestor blocks a line of tanks heading east on Beijings Cangan Blvd.
TANK MAN ~ A lone man stops a column of tanks near Tiananmen Square, 1989 Beijing, China
1968 - RFK - Love = Order
The Lord, Lord Requir, Francis Kennedy, Robert Francis, Return Time, Walks Humble, Magazines Covers
Pinned from
Uploaded by user
1965 - Ali v. Liston - First Minute of the First Round
History, Gossip Rocks, Foto Famosa, Google Search, Liston 25, 25 Mai, Mai 1965, Famosa De, Ali Clay
Muhammad Ali vs Sonny Liston 25 mai 1965
Gossip Rocks Forum
fotos famosas de la historia - Google Search
1968 - MLK - I've Been to the Mountaintop - His last sermon
Buses, Martin Luther King, Dan Weiner, Baptist Church, Nu'Est Jr, Bus Boycott, Montgomery Bus, Black History, King Jr
Black community leaders, decide to lengthen the boycott and press for elimination of segregation in the city bus system. The Montgomery Improvement Association (MIA) is formed to coordinate the boycott, and Martin Luther King, Jr. of Dexter Avenue Baptist Church is elected president. In connection with the boycott, REV. DR. MARTIN LUTHER KING, JR., delivers his first civil rights speech, at the Holt Street Baptist Church in Montgomery, 1955. (From Montgomery Advertiser files)