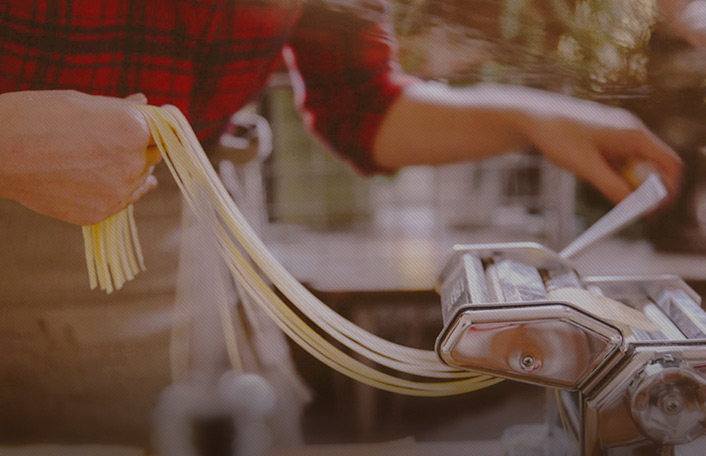 Discover and save recipes, DIY ideas and more
Join Pinterest to find (and save!) all the things that inspire you.
50+
billion Pins
to explore
15
seconds to
sign up (free!)
Favorite Pins
A selection of our favorite pins.
---
Heron Shower Curtain #AnthroFave
Heron Shower, Frond Wallpapers, Ideas Interiors, House, Shower Curtains, Sons Palms, Palms Bathroom, Design, Bath Rooms
The House & Home Lookbook | Summer 2015
Heron Shower Curtain - anthropologie.com #anthroregistry
Fanned Fronds Wallpaper - anthropologie.com
Cole & Son Palms bathroom
Best inspiration trends #modern #home #ideas #interior #design | see more inspiring images at http://www.delightfull.eu/en/
Cuerda Seca Coasters
Ceramics Tile Coasters, Fireclay Tile, Hands Paintings, Seca Tile, Cuerdaseca, Colors, Tile Cuerda, Individual Tile, Paintings Tile
Fireclay Tile Cuerda Seca Coasters
Cuerda Seca Coasters. I live close enough to Fireclay Tile to visit them in person, and have a serious tile fetish. I love their Cuerda Seca tiles!
Fireclay Tile practices sustainable techniques, making every individual tile by hand
Cuerda Seca Coasters - this site sells the glazes - lovely colors!
Cuerda Seca Coasters - how to hand painted tile
Beautiful pattern.
Artists Design, Kitchens Design, Kitchens Tile, Anne Sacks, Kitchens Backsplash, Kitchens Pantries, Photo, Kitchens Cabinets, Moroccan Tile
kitchen pantry
Artistic Designs for Living - Amazing kitchen design with chocolate stained kitchen ...
Artistic Designs for Living - kitchens - blue, brown, chocolate, stained, kitchen cabinets, marble, countertops, ann sacks tiles, ann sacks kitchen tiles, ann sacks kitchen backsplash, ann sacks backsplash, Ann Sacks Moroccan Tiles,
This is a great example of the traditional star and cross pattern being used in more contemporary fashion.
Kitchens Design, Backsplash Ideas, Color, Back Splash, Kitchens Tile, Interiors Design, Kitchens Backsplash, Kitchenbacksplash, Moroccan Tile
blue and yellow moroccan tile | Remodelaholic | 25+ Great Kitchen Backsplash Ideas
Tile.#kitchen interior #kitchen interior design #modern kitchen design| http://kitchen-design-emilie.blogspot.com
Mediterranean Kitchen by Jute Interior Design Beautiful color countertop: Walker Zanger
Kitchen: Back splash
Mediterranean kitchen by Jute Interior Design #kitchen #tile
Mediterranean style backsplash. #kitchen #kitchenbacksplash
PANTONE Color of the Year 2014 - Radiant Orchid decor
The Doors, Window, Locks, Front Doors, Beautiful Doors, Old Doors, Purple Doors, Doors Colors, Pink Doors
Pink door
What an astounding array of colors -- from violet to rose and even deep purple. Aren't the leaded glass windows beautiful? I wonder why the doors have padlocks on them. The windows have an arched design. Maybe it's a church. #doors #purple #locks #architecture
Fantasy #door colors, distressed colors with stained glass, double locks. #purple #door
Wish I knew what was behind these locks! Beautiful door.
OR maybe this will one day be my front door. Purple. Locks.
tiles wrapping corners
Teas Rooms, Celest Champagne, Inspiration, Stripes Wall, Mexico Cities, Tile Patterns, Black White, Floors Design, Graphics
Nice tile pattern
Celeste Champagne & Tea Room. Anzures neighborhood, Mexico City, Mexico. Photo: Rafael Gamo Fassi
Graphic inspiration
lines - geometry -black -white
Striped wall and floors, Tea room, Mexico
Incredible striped floor, half #floor interior #floor design #floor interior design #floor design ideas #floor decorating before and after| http://modernfloordesign.blogspot.com
Amazing light installation by Yochai Matos using hundreds of repurposed fluorescent light bulbs
Lights Bulbs Art, Lights Art, Trav'Lin Lights, Lights Installations, Yochaimato, Geometric Design, Art Installations, Yochai Mato, Art Attack
Yochai Matos - Booooooom Geometric design installation
Flame (Gate) light installation by Yochai Matos #ravenectar #art #installation #modern #contemporary #design
light art installations | TheCoolist – The Modern Design Lifestyle Magazine
I love it when art attacks nature. Light installations by Yochai Matos
More light bulb art
yochaimatos 01 Yochai Matos: light installations
Hello radiant orchid
Pantone Colors, Radiantorchid, Shades Of Purple, Bedrooms Colors, Paintings Colors, Colors Palettes, Colors Schemes, Radiant Orchids, Colour Palettes
Shades of purple.... colour palette for front lining room.
Bedroom color palette
Radiant Orchid 2014 colour palette
Radiant Orchid color scheme
Lisa Mende Design: My Top 5 "Radiant Orchid" Paint Colors- Pantone Color for 2014 - Paint Portfolio Repinned by www.loisjoyhofmann.com
Pantone Color of the Year 2014 - Radiant Orchid - Paint #radiantorchid
From rich to regal to pale and delicate paint color palette in purple. Image via More Great Looks Like This
Specialty Paseo White Gloss Kitchen Backsplash at Fireclay Tile, www.fireclaytile.com
Fireclay Tile, Gloss Kitchens, Specialty Paseo, Kitchen Backsplash, White Gloss, Series Paseo, Paseo White, Kitchens Backsplash, Debris Series
Specialty Paseo White Gloss Kitchen Backsplash at Fireclay Tile
Debris Series Specialty Paseo White Gloss Kitchen Backsplash
Debris Series Paseo tile in White Gloss backsplash
5 Things Winter can Teach you about Designing with White Tile shown is Our Glazed Thin Brick in Cotton and Snow
Thin Brick, Tile Glaze, Fireclay Tile, Tile Design, White Tile, Brick Blend, Rustic Brick, Francisco Kitchens, Brick Tile
Mix of "cotton" and "snow" Fireclay tile glazes
Classic meets rustic in the corner of this handsome home. Unified by a soft neutral palette, our thin brick tile offers a contemporary complement to traditional decor. PHOTO CREDIT: Malcom Fearon, Bliss Images
Rustic Brick Blend in San Francisco Kitchen - thin brick in Cotton & Snow blend
Our customer used tile from our San Jose Boneyard to make Trays as Christmas gifts! She even used Crown Molding as the border!
Gifts Ideas, Crown Molding, Christmas Gifts
Interview with Rob Whitaker of Fired Earth featuring our Runway Collection
Tile Design, Fireclay Tile, Ceramics Tile, Café Design, Wallpapers Ideas, Earth Ceramics, Kitchens Ideas, Collection Tile, Design Blog
Texture: Get some serious tile style with Fired Earth ceramics
Great handpainted wallpaper idea for Travis office walls! Interview with Rob Whitaker of Fired Earth featuring our Runway Collection
runway collection tile ¦ fired earth