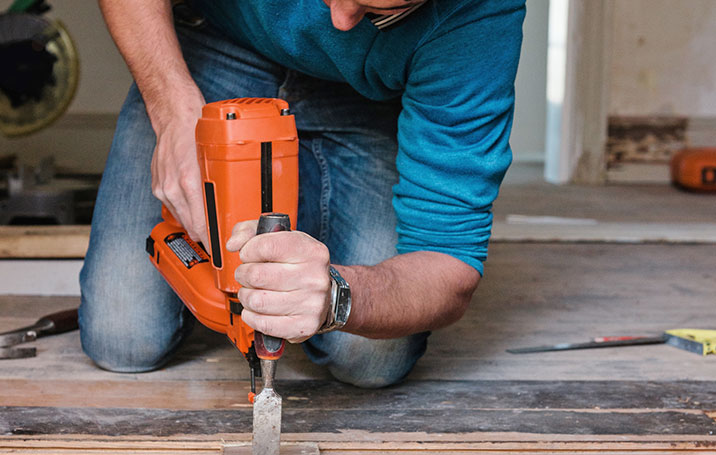 He used Pinterest to redo his floors
Join Pinterest to discover all the things that inspire you.
50+
billion Pins
to explore
15
seconds to
sign up (free!)
..I am Batman..
Geek Art, Comic Books, Dc Comic, Character Design, Ivan Camelot, Super Heroes, Drawings Superhero, Cartooni Batman, Batman Cartoon
Impressive #Character #Superhero #Illustrations by Ivan Camelo, #Avengers, #Batman, #Cartoons #Comics, #Deadpool, #Games, #Hulk, #Joker, #Scorpion, #Superman, #Thor, #Vector, #Wolverine
by Ivan Camelot.
Marvel e DC Comics versão "Kawaii" | Complexo Geek
Ivan Camelo Character Design Batman
Batman geek art
Cartoony batman by Ivan Camelo
..I am Batman..
Logo, Superhero Posters, Bats, Gotham Cities, Superheroes, Super Heroes, Batman Art, Dark Knights, Alex O'Loughlin
The dark knight
Batman, the super hero that I consider is the best.
Bat logos
Batman Art
superhero cityscape logos by alex litovka - batman (gotham city)
..Ι am Batman..
Movie Posters, Superhero Silhouette, Silhouette Art, Batman Posters, Captain America, Graphics Design, Batman Beginnings, Super Heroes, Dark Knights
Movie Posters, Silhouettes Art, Captain America, Graphics Design, Batman Beginnings, Batman Poster, Dark Knight, Superhero Silhouettes, Batman Begins
Batman Begins Poster - hoping Max shares my super hero fascination so we can do this for his room when he's a little older!
..I 'm Batman..
Minimalist Posters, Posters Prints, Vibrant Colors, I M Batman, Super Heroes, Heroes Art, Dark Knights, Art Wall, Superhero
10 Gorgeous Minimalist Superhero Illustrations In Vibrant Colors
Batman. Will be painting this for Lucas' art wall in his room.
..I 'm Batman.. For my honey
restroom tracker: I'm thinking I could turn this into a poster, get those dry erase markers that write on black (from Really Good Stuff) and title it "Who's in the Bat-room?" (Minimalist super hero art by Calvin Lin)
The Dark Knight by TheLinC #comics #illustration #batman #darkknight #minimalist #poster #print
..I am Batman..
The Dark Knights, Bats, Knights Rise, Batman Paintings, Darkknight, Superheroes, Super Heroes, Art Pictures, Batman Art
The Dark Knight Rises
super cool batman art
The greatest super hero of them all
Batcave & Bats
Awesome Batman painting
..I am HULK..
Movie Posters, Minimalist Posters, Picture-Black Posters, Superhero Posters, Marvel Movie, Marvel Minimalist, Hulk Smash, Marko Manev, Super Heroes
40 Marvel Minimalist Style Superhero Posters | The Design Inspiration
Hulk Smash!
20 Minimalist Marvel Movie Posters
Super Hero Minimalist Posters
Marvel minimalist posters by Marko Manev HULK
..I AM LION-O..
Design Bastards, Scream Heroes, Art Prints, Scream Superhero, Superheroes, Artists Stores, Artists Roberto, Super Heroes, Roberto Salvador
screamin super heros by Roberto Salvador
Screaming Heroes by artist Roberto Salvador
Screaming ThunderCats - Design Bastard
Screaming Superheroes by Roberto Salvador from Brussels. All of these are so fantastic - screaming Hellboy! screaming Batman! I like this one specifically because it combines multi favorite things: flowing red wig, facepaint, big eyelashes, wrist cuffs, and big, shiny (in my mind) boots. Love. It! http://www.boostinspiration.com/illustrations/screaming-superheroes/
..I am the Little Prince..
Antoine De, Worth Reading, Petit Prince, Antoin De, The Little Prince, The Small, Books Worth, Favorite Books, Children Books
The Little Prince by Antoine de Saint-Exupery ...a parable worth reading at any age...
Le Petit Prince by Antoine de St. Exupery: Written over 60 years ago as a children's book, this lovely story appeals to all ages. Sketches done by St. Ex himself.
Le Petit Prince (The Little Prince), by Antoine De Saint-Exupery - one of my favorite books & (the French version of) this was the very first gift I received from my fiancée (now my husband). A philosophical fairytale for adults & children.
The Little Prince is A Book worth reading for all children & adults! Such a beautiful story.
..I am the bullet-bird..
Birds Yellow, Birds Art, Geek Stuff, Birds Awesome, Injur Birds, Angry Birds, Yellow Angry, Angeri Birds, Colors Yellow
Injured angry birds yellow one
Yellow Angry Bird Art
Angry injured birds.
..I am Dexter Morgan..
Dark Passenger, Caricatures Stanley, Dexter Morgan, Illustration, Artsy Stuff, Stan Chow, Poster, Movie, Stanley Chow
dexter poster.
Dexter - Stan Chow
Dexter Morgan. Illustration by Stanley Chow. This is scary but I like it!
Celebrity Caricatures, Stanley Chow
Dexter and his dark passenger by stanley chow
Movies and TV Show Characters caricatures
..I am Dr. House..
Artists Eye, Hugh Laurieh, Caricatures Inspiration, Andre Carrilho, Dr. House, Hugh Lauri House, Caricatures Artists, Caricaturista André, André Carrilho
Hugh Laurie as Dr House by Andre Carrilho
André Carrilho - Pintura - Artodyssey - ANDRÉ CARRILHO is a designer, illustrator, cartoonist, animator and caricature artist, based in Lisbon, Portugal. He has won several national and international prizes and has shown his work in group and solo exhibitions in Brazil, China, Czech Republic, France, Portugal, Spain and USA.
Hugh Laurie as Dr House by André Carrilho, via Flickr
I'm Batman..
James Of Arci, James Reid, Illustration, James D'Arcy, Art, Polygonhero, Polygon Heroes, Polygon Batman, Superhero
Polygon Heroes: Cubist Illustrations by James Reid
James Reid's "Polygon Heroes", pop culture icons and superheroes get the 'cubism' treatment.
The polygoned Batman (and many other superheroes). By James Reid. A-M-A-Z-I-N-G!
Polygon Heroes - Batman Fine art print on natural white, matte, ultra smooth, 100% cotton rag, acid and lignin free archival paper using an advanced digital dry ink method to ensure vibrant image quality. Custom trimmed with 1" border for framing. Un-official fan art illustration.
PolygonHeroes