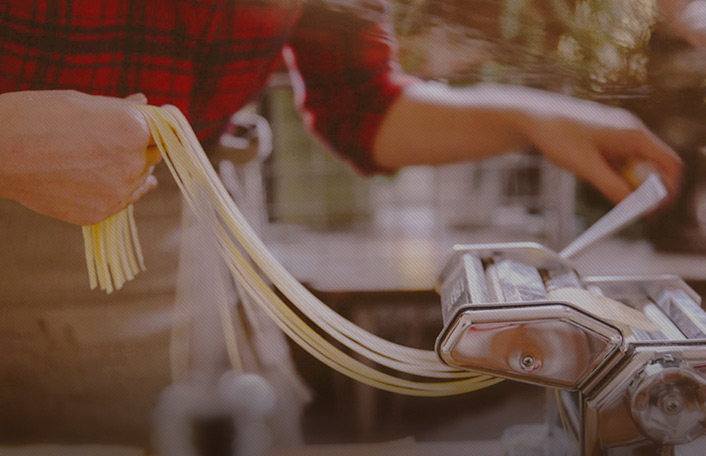 Discover and save millions of hand-picked recipes
Join Pinterest to find (and save!) all the things that inspire you.
50+
billion Pins
to explore
15
seconds to
sign up (free!)
Back to
A R C H I T E C T U R E
A R C H I T E C T U R E
Self build projects: low-cost modular #housing
House Design, Design Homes, Clean Design, Living Rooms Design, Interiors Design, Modular House, Ships Container House, Modern Design, Dream Rooms
Pre-Fab house not Shipping Container house as previous pin had labeled!
dream room? You bet!
Love this sleek and clean design.
This could be made out of shipping #living room design #living room design #home design ideas
This could be made out of shipping #interior design #home design
Victor Horta
Interior Design, Stairs, Brussels Belgium, Art Nouveau Interiors, Interiors Design, Artnouveau, House, Staircas, Art Deco
The Tessel House, Brussels, Belgium (Art Nouveau Interior Design Ideas)
#ArtNouveau #stairs
art deco interiors | Art Nouveau Interior Design - @Sherrie Scott Design Ideas
Ken Isaacs
Domes Homes, Gardens Party, Charter Spher Domes, Summer House, Geode Greenhouses, Geode Domes, Geodesic Domes, Green House, Tc Howard
Plans for Charter-Sphere Domes developed by TC Howard of Synergetics, Inc as an alternative to the geodesic dome. 1966.
Geodestic green house
dome home
sfmoma: palemauve: Indoor/Outdoor A garden party in a geodesic dome! What's not to like? :)
Summer House
My future garage.
Garages Parkings Usines Etc, Future Garages, Dreams Garages, Quel Beau, Dream Garage, Beau Garages, Cars Parks, Cars Cities, Desire Cars
Dream garage!
Quel beau garage!
CAR park
Volkswagen in car city..
VW Garage. With specialized robot to retrieve the Desired car.
Starbucks in Amsterdam !
Coff Shops Design, Kengo, Shops Interiors, Stores Design, Interiors Design, Ceilings Art, Woods Blocks, Concept Stores, Woods Ceilings
wood block ceiling art
Shang Xia Beijing Store by Kengo Kuma and Associates
Starbucks 'The Bank' Concept Store in Amsterdam. Unique reclaimed wood ceiling.
12 Coffee shop interior designs from around the world
Echo-Perch by Blue Forest
Floors Plans, Tiny House, Ecoperch, Blue Forests, Trees House, Small House, Small Spaces, House Layout, Eco Perch
tree house layout
Innovative Interior Decor at Unique Small House Design with High Living Standard - Eco-Perch Tree House
Blue Forest, Eco Perch Tree House- Birdseye view
small space floor plan
Ecoperch Project by Blue Forest hat tip to The Tiny Project & Tiny House Swoon
Eco-Perch by Blue Forest #architecture
House Design, Tiny House, Ecoperch, Blue Forests, Guest House, Wooden House, Trees House, Logs Cabin, Eco Perch
Eco Perch — wooden house, designed by Studio Blue Forest.
the eco perch – a luxury tree house: designed by east sussex-basd design, architecture and construction firm Blue Forest, the Eco Perch is basically a luxury tree house. using all natural materials, the house blends in with the surrounding environment – making it part of the landscape. the structure can be fully set up within five days and takes little site prepping beforehand. within the house, there is a kitchen, dining + living areas, and a bedroom.
ecoPerch / Blue Forest Tree Houses. I totally want one of these. @Nikki Williams - maybe you should just get this for your backyard.
prefab tiny houses cabins cottages | Amazing Tree House Eco-Perch by Blue Forest
Moon Hoon Architecture by lollipop house #architecture
Residential Architecture, Small House Design, Southkorea, Modern Beaches House, Dream Homes, Dream House, Place, Glasses House, South Korea
#Modern architecture Small House Design by Moon Hoon, Yangpyeong-gun, South Korea Like, pin, Share :-)
Residential Architecture
glass house
Modern beach house.
yangpyeong-gun, south korea by moon hook. dream house.
OMG look at this amazing place! this is just heaven!
Time for some more dream homes!
Matadero Madrid #architecture
Darth Vader, Madrid Spain, Stairs, Matadero De, Design Interiors, Cineteca Matadero, De Legazpi, Movies Theater, Cinema Centers
Cineteca Matadero by Churtichaga Quadra-Salcedo. Looking down the stairs. Huge glowing baskets surround the staircases of this former slaughterhouse in Madrid that Spanish architects Churtichaga+Quadra-Salcedo have converted into a cinema.
In Madrid, the people behind the cultural complex Matadero have decided to celebrate the world of non-fiction cinema by dedicating a brilliant new space, which includes a massive film library, film set, and two movie theaters to the subject. The space is designed by the Spanish architects at ch+qs.
Image Spark - Image tagged "design", "interiors", "restaurant" - luizflorence
Matadero de Legazpi Cinema Center | churtichaga+quadra salcedo architects | Madrid, Spain
Cinema Center In Matadero de Legazpi / Churtichaga & Quadra Salcedo Architects .......if Darth Vader redecorated
Matadero Madrid #architecture #library #madrid
Madrid Spain, Architecture Arches, Matadero Madrid, Cinema, Interiors Design, Artists Training, Matadero Film, Architecture Design, Film Libraries
Matadero Film Library in Madrid #Spain
Matadero Madrid is a former slaughterhouse in the Arganzuela district of Madrid, which has been converted to an arts centre. Matadero Madrid is a lively, constantly changing space at the service of creative processes, participatory artistic training and dialogue between the arts. #travel #architecture #design
Matadero Madrid, cinema e livros sem esquecer do design.