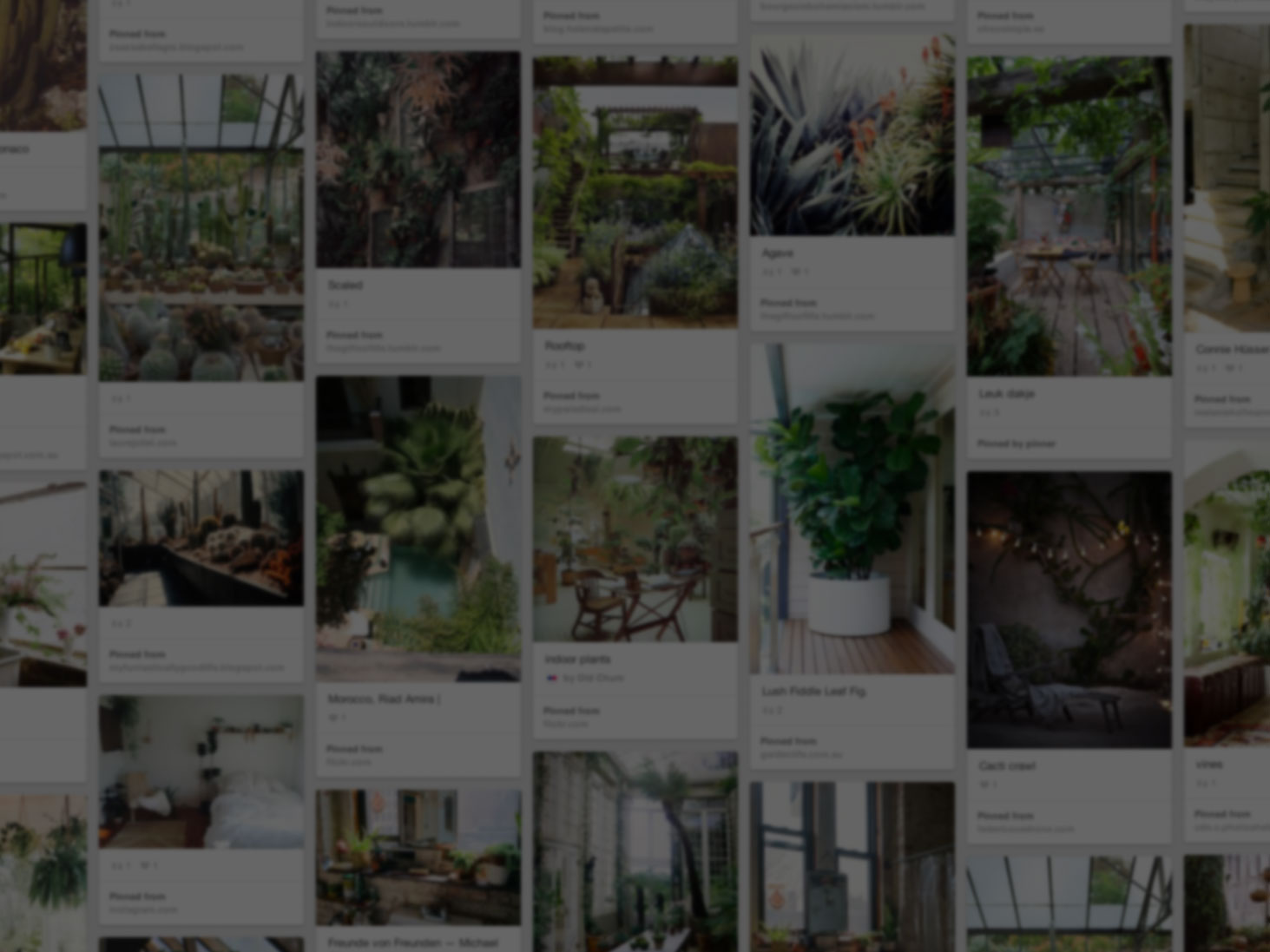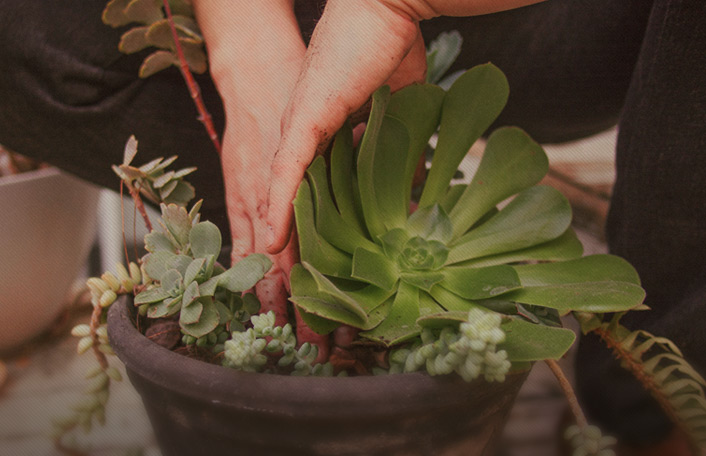 He used Pinterest to start his rooftop oasis
Join Pinterest to find all the things that inspire you.
50+
billion Pins
to explore
15
seconds to
sign up (free!)
Homemade Chocolate Covered Marshmallow Pretzel Pops
Marshmallows Pretzels, Covers Minis, Minis Chocolates, Chocolate Covered Marshmallows, Chocolates Covers Marshmallows, Pretzel Sticks, Pretzels Sticks, Minis Marshmallows, Pretzels Pop
Mini Chocolate Covered Marshmallow Pretzel Pops
Chocolate Covered Marshmallow Pretzel Pops- a mini marshmallow dipped in chocolate. You could finish with sprinkles (any Holiday colors or multi-colored for bdays)!
Amazing as these are, they would be even more incredible dipped in a layered of caramel (over or under the chocolate): Mini chocolate covered marshmallow pretzel sticks. #food #chocolate #dessert #snacks #appetizers #pretzels
chocolate covered mini marshmallows on a pretzel stick! So simple and perfect. #tailgate
Easter Bunny Pretzel Treats
Bunnies Pretzels, Edible Crafts, Easter Bunnies, Hershey Kisses, Pretzels Treats, Easter Bunny, Easter Treats, Bunnies Treats, Easter Ideas
Need a fun and creative Easter treat easy enough for the kids to help make? Try these cute Easter Bunny Pretzel Treats from B-InspiredMama.com!
@Holly Dietlin might like to try these Easter Bunny Treats!
Easter Bunny Pretzel Treats from binspiredmama.blogspot.com Hershey kisses, M, pretzels
Easter Bunny Pretzel Treats · Edible Crafts | CraftGossip.com
Cute easter idea
DIY Sprinkle Cake Tutorial | TheCakeBlog.com
Cakes Sprinkles, Cakes Tutorials, Birthday Cakes Diy, Diy Birthday Cakes Girls, Epic Birthday, Rainbows Sprinkles Cakes, Rainbows Cakes, Sprinkles Birthday Cakes, Diy Sprinkles
Epic Birthday Cake: #DIY Sprinkle Cake Think I may want to make a rainbow cake for my birthday next year...
Epic Birthday Cake: DIY Sprinkle Cake Tutorial |TheCakeBlog.com -Would be fun to try sometime.
Epic Birthday Cake: #DIY Rainbow Sprinkle Cake - Wish I would have done this.
Sprinkle Birthday Cake: DIY Sprinkle Cake -
Epic Birthday Cake: DIY Sprinkle Cake. SPRINKLES!!!
Candy corn pretzels.
Halloween Pretzels, Halloween Parties, Candy Corn, Candycorn, Halloween Treats, Pretzels Sticks, Corn Pretzels, Pretzels Rods, Corn Dips
Candy Corn Pretzel Sticks for a crunchy and sweet treat this fall. #udderlysmooth #candycorn #HallMOOween #Halloween
#candy #corn #pretzel #rods perfect for #fall #desserts #and #halloween #party #ideas #easy #kids #fun Google Image Result for http://3.bp.blogspot.com/-zVh8T-EYaZc/TphsJh7rC1I/AAAAAAAACyg/v8JyJSx5iGY/s1600/candy-corn-pretzels.jpg
Candy Corn Pretzel Sticks and several other halloween treat ideas
candy corn dipped pretzel sticks
HALLOWEEN PRETZEL STICKS
Candy Corn Pretzel Sticks special for all your Halloween parties or just for fun
hot dogs are gross, but my kids will love these.
Dogs Fun, Fun Food, For Kids, Food Kids, Kiddie Food, Kids Meals, Kid Foods, Kids Recipes, Kids Food
Spaghetti Dogs fun kiddie food idea
idea for kids food
Kids recipe
cute idea for kids meal
Fun food Kids: Silly Hot Dogs
Spaghetti Dogs, fun foods for kids
ginger ale & strawberries. looks delicious.
Idea, Recipe, Summer Drinks, Food, Strawberries, Gingers Ales, Mason Jars, Ginger Ale, Masonjar
Strawberries in ginger ale, very cute summer drink, love it in the little mason jars. :)
Ginger Ale w/ Strawberries. Love the mason jar idea too!
Refreshing, summery, delicious Ginger Ale with Strawberries. #drinks #summer #food #strawberries #entertaining
MasonJar Drinks with Ginger Ale
Ginger Ale w/ Strawberries - YUM! Serves 8 Ingredients: 6 cups water, divided 3 cups fresh blackberries 3/4 to 1 cup sugar 2/3 cup fresh lime juice Lime wedges and fresh blackberries, for serving Directions: Blend the blackberries and 1 cup of water together until smooth. Strain through a fine mesh strainer into a pitcher. Add the remaining 5 cups of water, sugar and lime juice to the pitcher. Stir until sugar dissolves. Pour into ice-filled glasses and garnish each with a lime wedge and a few blackberries, if desired. Slightly adapted from My Recipes
Fruit in waffle cones.
Fruitsalad, Idea, Fruit Salad, Summer Parties, Fruit Cups, Snacks, Waffles Cones, Fruit Cones, Ice Cream Cones
fruit salad in waffle cones! Cute idea for class next time we have to bring snack.
wonderful ideas fruit salad. looks very tasty & toothsome. #fruitsalad #fruits #foods #bestfoods #grapes #apples #blueberry #strawberry You may want to visit this site too! http://www.pinterest.com/travelfoxcom/pins/
Ice cream cone fruit cups. Such a cute idea for a fruit salad!
Fruit salad in ice cream cones. Good idea for summer parties.
neat idea instead of a fruit cup, a fruit "cone"
TEA PARTY!! make edible tea cups using ice cream cones.
Little Girls, Teaparti, Edible Teas Cups, Tea Parties, Parties Ideas, Tea Cups, Teacups, Girls Teas Parties, Ice Cream Cones
SOOO CUTE! :) make edible tea cups using ice cream cones Where were these when I spent a TON of $$$ buying teacups for my daughter's teaparty birthday this summer? We will be making these SOON!!!
For A Little Girl's Tea Party: Edible tea cups using ice cream cones! For each teacup, you'll need: * Cup-style wafer ice cream cone * Round sugar or shortbread cookie * Decorator's icing * 2 gummy rings candies * Assorted candies, popcorn, or trail mix to fill the teacup
Edible Tea Cups. Little girl tea party ideas
I like the wooden sticks on these caramel apples. Cute fall treat.
Desserts, Minis Caramel Apples, Idea, Caramelapples, Fall Parties, Candy Apples, Sticks, Fall Treats, Candyapples
Classy, Rustic Caramel Apples #caramelapple #autumn #fall #rusti #dessert #apple #caramel #aclassyautumn #scumsoaps
Apple of my eye theme idea -love these twig mini caramel apples fall treats -(rustic candy apples)
So cute! Cause, you know, I am so likely to host a fall party and serve mini caramel apple desserts.
Very cute idea to do in the fall So I was in the mood to make some kind of fall treat for a group of our friends. Where we live there are a couple of wild apple trees so I thought maybe mini caramel apples would be fun. No one can ever finishes a whole caramel apple anyway. I didn't have any sticks to put in the apples so when my husband was picking the apples I picked up a couple of apple branches from the ground and cut them into small sticks. I soaked and scrubbed the sticks to make sure they would be clean enough to use. I also cut the ends at an angle to make them sharp. Then in between naps and poopy diapers I managed to stick the apples, make the caramel and dip them. My favorite thing was that a lot of the apples still had there leaves on them.
Caramel Apples...scrumptious #autumn #fall #candyapples
kiss pies... take a pre-made pie crust, cut a little circle, fold a hershey's kiss inside, and bake! So cute!
Minis Pies, Hersheykiss, Idea, Pies Crusts, Hershey'S Kisses, Chocolates Kiss, Hershey Kisses, Christmas Cookies Exchange, Kiss Pies
Mini Hershey kiss pies. #hersheykisses #loveandkisses
Hershey Kisses mini pies! Kiss Pies! So easy. Just pie crust and Hershey kisses, baked up into cute little "pies" :) What a sweet party idea.
Kiss Pies! So easy. Just pie crust and Hershey kisses, baked up into cute little "pies" :) What a sweet party idea or for Christmas Cookie exchange.
Chocolate Kiss Mini Pies... take a pre-made pie crust, cut a little circle (I'd use a glass?!), fold a hershey's kiss inside, and bake! ...NEAT idea!!! think of the possibilities....hmmmm
Apple Rings Dipped in pancake batter, cooked on a griddle
Fries Apples, Apples Pancakes, Rings Dips, Apples Rings, Carla Hall, Pancakes Rings, Slices Dips, Apples Slices, Pancakes Batter
Carla Hall's Fried Apple Pancake Rings... apple slice dipped in pancake batter and pan fried... yum!
Carla Hall's Fried Apple Pancake Rings. Delicious breakfast: Apple Rings Dipped in pancake batter. Cook on a griddle and add cinnamon and sugar!
Cookie Dough Cupcake. Fun for a school function...
Cookie Dough Cupcakes, Cookies Dough Cupcakes, Chocolate Chips, Most Popular Recipes, Cookies Dough Frostings, Chocolates Chips Cookies, Best Cupcakes, Buttercream Frostings, Cupcakes Rosa-Choqu
Chocolate Chip Cookie Dough Cupcakes. By far the BEST cupcakes I have ever made. Ever!
Top 20 Most Popular Recipes of 2013: Chocolate Chip Cookie Dough Cupcakes with Cookie Dough Frosting
Marshmallow treat
Marshmallows Cupcakes, Kids Parties, Food, Sticks, Parties Ideas, Marshmallow Cupcakes, Marshmallows Pop, Backless Shirts, Marshmallows Treats
marshmallows kids party food odeas by TENTOES
Marshmallow Cupcake Sticks
Marshmallow Treats
Make these with those gigantic marshmallows! - - Backless Shirt: marshmallow cupcake-on-a-stick tutorial
Marshmallow on a stick...good idea for children's party idea and the children could help make them too. Set up a "sweet booth" outside for the children to have some fun with, sprinkles, candies, and more, they'll love it.
Marshmallows Pops
Adorable!
Ideas, Birthday, Fun Recipe, Chocolates Chips, Little Pigs, Food, Pig Cupcakes, Pigs Cupcakes, Piggies Cupcakes
Cute Pink Pig Cupcakes - uses pink sugar wafer cookies for ears, marshmallow for nose, mini chocolate chips for eyes and pink frosting. Bday idea 2014
Piggy Cupcake Decorating Idea - Strawberry Wafers for ears, Marshmallow for nose, Drops of icing for eyes and nostrils (Bella's birthday??!!?)
pig cupcakes, I had no idea there was sooo much cute food out there!!!
cute little pig cupcakes
Pig cupcakes... these actually look pretty easy, just some strawberry wafer cookies, chocolate chips for eyes, a marshmallow and some pink frosting for the nose. So cute for a farm birthday party!