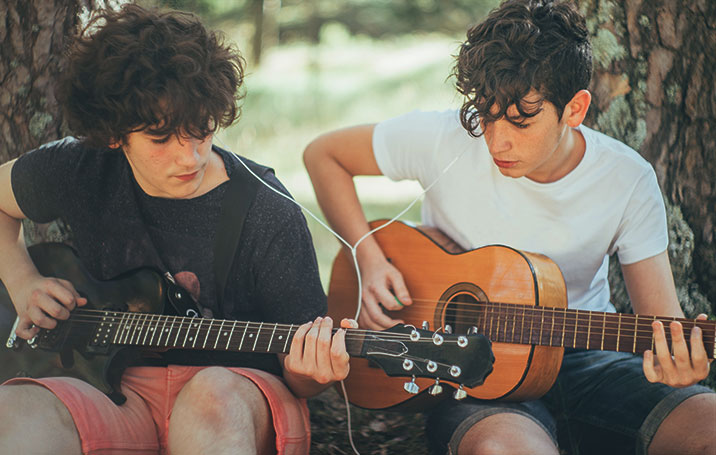 They used Pinterest to find new songs to learn
Join Pinterest to discover all the things that inspire you.
50+
billion Pins
to explore
15
seconds to
sign up (free!)
Back to
Places I'd Like to Go
Places I'd Like to Go
Have been to LA, but couldn't see the Hollywood sign due to rainy clouds :(
Hollywood Signs, Buckets Lists, Favorite Places, Movie Stars, West Hollywood, Photo Galleries, Case, Hollywood Hill Villas View, Hollywood California
Hollywood California 8531 Santa Monica Blvd West Hollywood, CA 90069 - Call or stop by anytime. UPDATE: Now ANYONE can call our Drug and Drama Helpline Free at 310-855-9168.
I wanna see a movie star...
Visit California and see the Hollywood Sign: CHECK!
Hollywood Hills. Villa View
I've been there 2 times already.. but I would love to go again.. and again.. and again!!
Dreams Places, Cant Wait, Favorite Places, Las Vegas Strips, Live Las Vegas, Southwest Airline, Sin Cities, Las Vegas Hotels, Travel Destinations
One of my favorite places in the world!!!
As you can tell, the competition on for your Las Vegas hotel dollar is intense. The rates can change daily and we follow this and all the bargains going on in Las Vegas daily. You will allways get the best value for your dollar in Vegas at Vegas You Bet guaranteed. vegasyoubet.com
Las Vegas is a great travel destination for honeymooners and travel addicts.
Las VegaS!!!!!!!!!!!!!!!!!!! OMG CANT WAIT
Many grown-up adventures start with these five words: Welcome to Fabulous Las Vegas. This summer, take your vacation days and discover it for yourself. Non-stop service from ORF via Southwest Airlines starts June 3. from-here-to-there
Las Vegas is a dream place for tourists. Its main attraction is the lightening decorative outlook. http://www.americapictures.net/wp-content/uploads/2012/05/Night-Boulevard-Las-Vegas-Nevada-United-States.jpg
Viva Las Vegas, NV
Sin City! What happens here, stays here...Wanna get away?
Las Vegas Strip
I ♥ Las Vegas
Las Vegas, Cant Wait, Buckets Lists, Favorite Places, Vegas Baby, 21St Birthday, Places I D, Living Las, 30Th Birthday
Bucket List: Vegas for my 21st Birthday!
We are planning a Vegas trip to celebrate our 30th birthdays!
Viva las Vegas! Cant wait to return!
I WANNA go for my BIG 2-1! VIVA LAS VEGAS, BABY! /B)
Las Vegas; favorite place in the world<3
Las Vegas! (21st birthday maybe?!)
Paris
Lights, Buckets Lists, Favorite Places, Paris At Night, Eiffel Towers, Beautiful Places, Paris France, Travel Tips, The Cities
Paris at night The City of lights
5 Travel Tips to Max Out Your Stay in Paris
Paris, France One of my favorite places!
Paris at Night. On my bucket list.
Paris, France was a beautiful place to visit
places with most beautiful scenery Paris Skyline at night - Maybe Napoleon Bonaparte was listed as the person who changed the face of Paris as the city of light during his reign, but anyway Gustave Eiffel also added one of the important element of beauty for the city of paris with the establishment of the famous Eiffel tower that famous all over the world as one of the icons of romanticism. The tower can be viewed from any angle in city of paris, France. When New Year celebrations, this tower is
Rome
Places To Visit, Beautiful Cities, Buckets Lists, Favorite Places, Paris Travel, Rome Italy, Places I D, Rome, Italy Vacations
Roma
#1 on bucket list
Rome Sightseeing | Best and Famous Places to Visit in Rome | Cities Beautiful 10 Most Beautiful Cities in the World | Best Cities to Travel | Best Destinations | Cities Beautiful #BeautifulCity #CitiesToVisit #Visitbarcelona #budapist #paris #Travel
Rome (Italy, 2001, 2006 & 2012) one of most esthetically beautiful cities in the world.
Rome is my all-time favorite place to visit, so far! I want to move there and spend at least one year experiencing the culture and life there. It's beautiful!
Can't wait to see my Golden Gate Bridge again ♥
Places To Visit, San Francisco California, Favorite Places, Golden Gate Bridge, Golden Gates Bridges, Day Trips, Sanfrancisco, Places I D, The Bridges
#Golden gate bridge The Bridge connects San Francisco to California's northern counties. With its tremendous 746-foot tall towers, sweeping main cables, signature International Orange color, and Art Deco styling, it is a sensory experience featuring color, light, and sound. With more than 10 million annual visitors, be ready for crowds (especially during the summer) and changing weather conditions.
Golden Gate Bridge #sanfrancisco
The Golden Gate Bridge is one of the most popular landmarks in San Francisco California. And San Francisco is the financial and cultural center of the north California.
San Francisco is one of my favorite places, because it's where I was allowed by God to give my husband a kidney. We walked across this bridge on a later visit. It was really cool! : )
Places To Visit, Things To Do, Day Trips: Top 25 Places to Visit in the US
Times Square
Time Squares, Big Apples, New York Cities, Times Square, Hacks, New York City, Places, Taxicab, Newyork
#new york city #newyork #travel #places #times square
New York City/ Big Apple/ City of Skyscrapers/ The City that Never Sleeps.. WHATEVER. I just love NY so much! <3....Central Park Times Square, The Empire State building, Broadway... EVERYTHING! New York is actually my favorite place!!
Statue of Liberty.. can't wait
Bucketlist, United States Travel, Buckets Lists, New York Cities, Brooklyn Bridges, Statues Of Liberty, Senior Trips, Newyork, Ellie Islands
New York City Statue of Liberty http://theparadiseplaces1.blogspot.com/2011/07/new-york-united-states.html
#NewYork #Picture - http://m38.net
Statue of Liberty, Ellis Island
on my bucket list
New York at night
Big Cities, Buckets Lists, New York Cities, Big Apples, High Schools Teacher, Twin Towers, Newyork, New Years, Cities Lights
Pictures New York City Skyline | New York Skyline 520x367 Visit the Versatile NewYork city north ...
New York City, even though big cities scare me a little!
New York city, the big apple, the city that never sleeps. However you refer to it, to go there just fills you with energy and makes you want to return over and over and over. It's especially beautiful at night from the water.
New York City, went there 2001 and stayed in the hotel beside the twin towers. Want to go back!
Big city lights
Jamaica
Jamaica, Cant Wait, Buckets Lists, Favorite Places, Dreams Vacations, Anniversaries, Best Beaches, Travel, Caribbean
Jamaica Beaches - Best Beaches in Jamaica
i cant wait to be in Jamaica this summer
Jamaica - went here on our 29th wedding anniversary so beautiful!
Jamaica Best Kept Secrets (via: Travel Channel)
Jamaica... Bucket List
Jamaica - I can't wait to visit such a beautiful Caribbean island :)