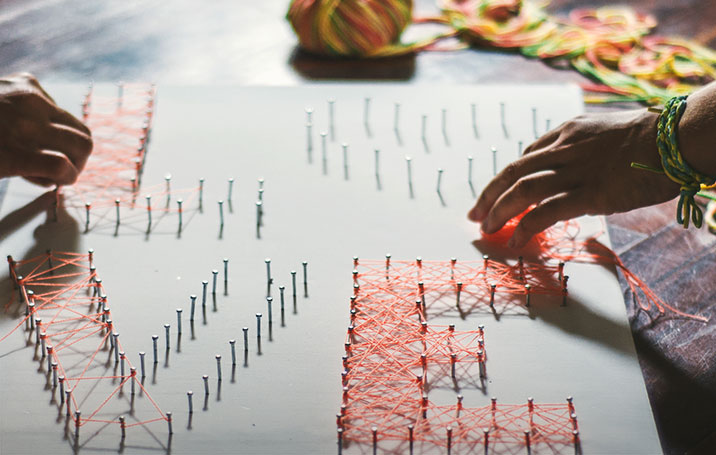 They used Pinterest to find new ways to DIY
Join Pinterest to find (and save!) all the things that inspire you.
50+
billion Pins
to explore
15
seconds to
sign up (free!)
Rome
Beautiful Cities, Fountain Rome, Trevi Rome, Rome Italy, Rome Such, Rome Hope, Beautiful Rome
Trevi Fountain, Rome, Italy
La Fuente de Trevi, Rome, Italia.
Rome hope to be there in 2013
Beautiful Rome
Rome...such an old and beautiful city that I love so much
won bin :D
Kpop Male, Won Bins 사랑해요 원빈, Bins Official, Hello Hotti, Fashion Photography, Wonbin English, Bins Won, Korean Actor, Won Bins Hhuuuuggggsssss
Won Bin, korean actor
Won Bin for Basic House
Won Bins 사랑해요 원빈, Korean Dramas, Asian Fashion Men, Men Fashion, Man Fashion, Basic Houses, Korean Actor, Men Wear, Asian Guys
Won Bin, korea, korean fashion, kfashion, men's wear, men's fashion, asian fashion, asia
Pinned from
kfashionqueen.files.wordpress.com
Love ♥
Shoes, Menfashion, Fashion Style, Men Style, Menstyle, Jeans, Men Fashion, Men'S Fashion, Boots
I want the shoes! Actually, the entire outfit.. But mainly the #Mens Fashion #Men Fashion| http://mens-fashion-117.blogspot.com
#mensfashion #mensstyle #men #fashion #style #streetstyle
#MenFashion
#jeans #stylish #menstyle
Mens fashion, Fashion, Sweater, Jean, Boots, Fall.
Pinned from
lookastic.com
lee dong wook
Dong Wook, Asian Crushes, Asian Men, Sow18Thaug12Jpg 9061280, Lee Dong, Dramas 2011, Wook 이동윽, Asian Celebrity, Kdrama
K-DRAMA NEWS] Lee Dong Wook and Kim Sun A, romantic bike date for ...
Pinned from
dramascenes.wordpress.com
Ian
Eye Candy, The Vampires Diaries, Christian Gray, Christian Grey, 50 Shades, Blue Eye, Vampires Diaries Damon, Ian Somerhalder, Christiangrey Fiftyshad
Ian Somerhalder would be amazing as Christian Grey in 50 Shades!!!
Ian Somerhalder The Vampire Diaries :) Damon.
dark hair & blue eyes
This is my Christian Gray!!!
Ian Somerhalder- thank you lawd for this eye candy!
Somerhalder, Ian would make a good #ChristianGrey #FiftyShades
Pinned from
myhungergames.com
Ian Somerhalder
Buckets Lists, Damon Salvation, Vampire Diariesth, Boys, Random Photography, Ian Somerhalder, Diariesth Originals, Beautiful People, Hot Guys
pretty boy
Pinned from
weheartit.com
Ian
Beautiful People People, The Vampires Diaries, But, Guys Sexy, Christian Grey, Famous People, Ian Somerhold, Ian Somerhalder Fans, Ian Somerhalder Blondes
Ian Somerholder- Mr. Christian Grey
Ian Somerhalder in The Vampire Diaries
Pinned from
cobectb.gallery.ru
Damon
Damon 3, Ian Somerhalder Yummy, Vampires, Sexy Ian, Aka Damon, True Love, Ian Harding, Ian Aka, Damon Again
the vampire diaries. :)
my one true love
Ian aka Damon
Damon <3
Sexy Ian (;
Ian Harding
Pinned from
weheartit.com
Vanities Fair, Fair Photoshoot, Channing Tatum, Eye Candies, Tatum Channing, Celebrities Crushes, Hot Guys, Candies Celebrities, Hot Men
Outtakes of Channing Tatum in Vanity Fair Photoshoot for April 2009 Issue.
Channing Tatum.
Eye Candy, Channing Tatum, Boys, Celebs, Hotti, Things, Beautiful People, Guys, Channingtatum
beautiful people
" I think that having the compassion of someone who knows your faults and still loves you is one of the best things you can have in life" -- Channing Tatum ...wow. just wow. He can cook too! Not that I know from first hand experience, unfortunately..
Channing Tatum// my eye candy
channing tatum. Hottest guy on earth.
Channing Tatum is my pool boy
#Channing #Tatum #Sexy #Celebs
#ChanningTatum #hotguy #cuteguy #cute #hottie
Pinned from
vi.sualize.us
hotness
Man Dolls Thi, A Mini-Saia Jeans, Bad Boys, Topman Rings, Outfit, Blog Style, Man Dollthi, Lightning Skul Shirts, Saint Boots
Adam Gallagher - Crossroads Purple Lightning/Skull Shirt, Topman Rings, All Saints Boots
I like a bad boy but with style ;)
The rest of the outfit is a little too youth rebellion for me, but those boots are killer.
black and white
Hats, This Man, Hayden Christensen, Baseb Shirts, Hotti, Baseb Boys, Dave Franco, Hot Guys, Haydenchristensen
dave franco. hotter than james??? maaaaaybe
Hayden Christensen. hi hottie.
Hayden Christensen with a baseball hat - sexy.
#gethimx #lovenickix #HaydenChristensen
Hayden Christensen, for those who say Anakin is not attractive. WHERE HAS THIS MAN BEEN ALL MY LIFE?
hot guy Hayden Christensen
Pinned from
weheartit.com