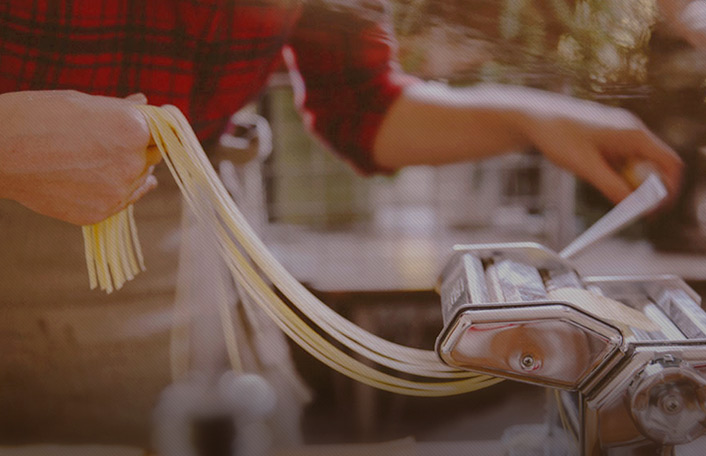 Welcome to Pinterest!
Join Pinterest to find all the things that inspire you.
50+
billion Pins
to explore
15
seconds to
sign up (free!)
Back to
Favorite Places & Spaces
Favorite Places & Spaces
Clinton County History Museum
History Museums, County History, Clinton County
Clinton County Historic Assoc.
Historical Associ, Favorite Places, Stamps Ccha, Ccha Logos, York 62, 62 County, County Historical, Clinton County
eg of a stamp CCHA Logo
Clinton County Historical Association
Tower Bridge—probably the most photographed London bridge—was completed in 1894.
London England Travel, Towers Of London, Towers Bridges London, Architecture, Places, London Call, Towerbridg, London Bridges, United Kingdom
Tower Bridge Address: Tower Bridge Rd, London SE1 2UP, United Kingdom - Tower Bridge is a combined bascule and suspension bridge in London which crosses the River Thames. It is close to the Tower of London, from which it takes its name, and has become an iconic symbol of London.
Tower Bridge, London, England (note: not London Bridge)
Tower Bridge in London, England, UK. #towerbridge
Places to Go Back to - Tower Bridge, London
London Bridge is an amazing piece of architecture.
The ruins of the Parthenon in Athens, Greece.
Parthenon, Buckets Lists, Athens Greece, Dream Place, Ruins, Places, Acropoli Athens, Greek Art, Ancient Architecture
Facts about The Greek Classical Period: The Greek Classical Period took place during the Persian wars and also the rise of Alexander. This period was not only known for wars and conflicts but also for its transformation in the art world. The sculptures began to take on a more naturalistic appeal while also obtaining the ability to appear more human like than the previous times.
Its decorative sculptures are considered some of the high points of Greek art. The Parthenon is regarded as an enduring symbol of Ancient Greece and of Athenian democracy and one of the world's greatest cultural monuments. The Greek Ministry of Culture is currently carrying out a programme of selective restoration and reconstruction to ensure the stability of the partially ruined structure.
Make sense of the ruins: Parthenon Temple - Athens Greece.
The Parthenon, Acropolis, Athens, Greece. Looove Greek Mythology. VERY high on my bucket list.
#Ancient #Architecture #Greece
The Great Sphinx of Giza, Cairo, Egypt. Been here and the Great Pyramid. Had lunch on the Nile.
Egyptian Architecture, Pillows Cases, Buckets Lists, Favorite Places, Tope, Popular Landmark, Egypt Sphinx, Famous Landmark, Icons Place
Popular Landmarks
The Sphinx in Egypt Pillow Case on CafePress.com
Egypt's Sphinx
Istanbul, Turkey Blue Mosque - been here!! Beautiful
Istanbul Turkey, Favorit Place, Church, Exotic Place, Place I D, Dream Vacations, Blue Mosques, Wonder Place, Hotels
Istanbul, Turkey A vibrant mix of many cultures, due in part to its location (straddling Europe and Asia across the Bosphorus Strait) and, well, in part to its history of getting conquered. The Hagia Sophia, for example, was a church, then a mosque and is now a museum. You'll spot Greek, Roman, Byzantine and Ottoman architecture around town.....been there seen that..loved the company. ....
Istanbul, Turkey: View from of Blue Mosque from Hotel Uyan rooftop
Exotic Istanbul Turkey ~ Exotic Place In The World
Istanbul, Turkey...MY DREAM VACATION! And full of humus
Istanbul featured in the Business.com Favorite Places & Spaces Collection.
recently. a lot many ppl i noe hav had trips to turkey..it seems a wonderful place
Varna Bulgaria - Been here
Favorit Place, Favorite Places, Travel, Varnabulgaria
Varna, Bulgaria one of my favorite places.
Rhodes - Been here!
Favorit Place, Rhode Islands, Favorite Places, Rhode Greece, Statues, Place I D, Sunri, Photo, First Homes
Colossus at Rhodes, Rhodes, Greece, one of the ancient wonders.. unfortunately the statue doesn't exist any more but it would still be cool to go to Rhodes
Rhodes, Greece... First HOME.
Rhodes Island, Dodecanese, Greece (photo by P Matanski)
Ireland - Cliffs of Moher - Traveled here with friends. Absolutely beautiful country!
Cliff Of Moher Ireland, Favorit Place, Buckets Lists, Dream Come True, Place I D, Travel Deals, Dream Vacations, Ireland County, County Clare Ireland
Ireland- on our dream vacation list!
Ireland (County Clare)- Cliffs of Moher
Cliffs of Moher.... One of my favorite places in Ireland.
Cliffs of Moher, County Clare, Ireland
Cliffs of Moher..... can not wait to see this is May = DREAM COME TRUE
Travel Deals: Last-Minute Deals in New York, Ireland and 12 Cities - NYTimes.com
Bucket List [Cliffs of Moher, Ireland]
Australia! A dream but probably won't ever get there.
Bucketlist, Buckets Lists, Sunsets, Kangaroos, Place I D, Before I Die, Travel Tips, Dream Vacations, Travel Guide
See the sunsets of Australia for next to nothing with these travel tips!
Need to see a kangaroo before I die.
Travel Guide to Australia; Take me to your kangaroos
Kangaroo in the sunset
Love to go to Australia... To get kicked by a kangaroo is one of my things on my bucketlist.
Australia is my dream vacation
Bucket List: Meet a Kangaroo
Visited Italy with Emily's French Class in 1999. Fabulous!
Unique Minis Trips, Day Trips, Travel, Place, Trips Civita
day trip Civita, a town in the nude
Africa - Been to Egypt which is in Africa. But I would have loved to have visited what I would consider the "real" Africa. Maybe someday!
Southafrica, Buckets Lists, African Safari, Silhouette, Elephant, African Sunsets, South Africa, Lion King, Place
Elephant silhouette Bucket list
My Favorite Place!!! 1st on my bucket list... Africa
African sunset. Tree silhouette & elephant
African Safari, ... South Africa <3
Elephant silhouette. Lion King in reality.
Been here twice - the last time I went to the top! Fantastic city!
One Day, Tours Eiffel, Buckets Lists, Paris At Night, Eiffel Towers, Paris France, The Cities, Honeymoons, Place
The Eiffel Tower in Paris. My favorite city. The city is magical. i will visit this place some day
Eiffel Tower, I wanna go there one day. :)
The Eiffel Tower is one of the most beautiful places in Paris to visit. It is an iron tower beside the Seine River in Paris. It is named after its designer, engineer Gustave Eiffel. It is also the tallest building in Paris. The Eiffel tower is considered one of the most beautiful place in Paris, France to be visited
La Tour Eiffel Paris, France
Paris at night, making out under the Eiffel Tower!
And of course the City Of Love - Paris :) When we get married we're spending our honeymoon here :)
How many of the Top 100 Places have you been to? Take the fun test www.WorldWineSafaris.com. What's on your Bucket List?