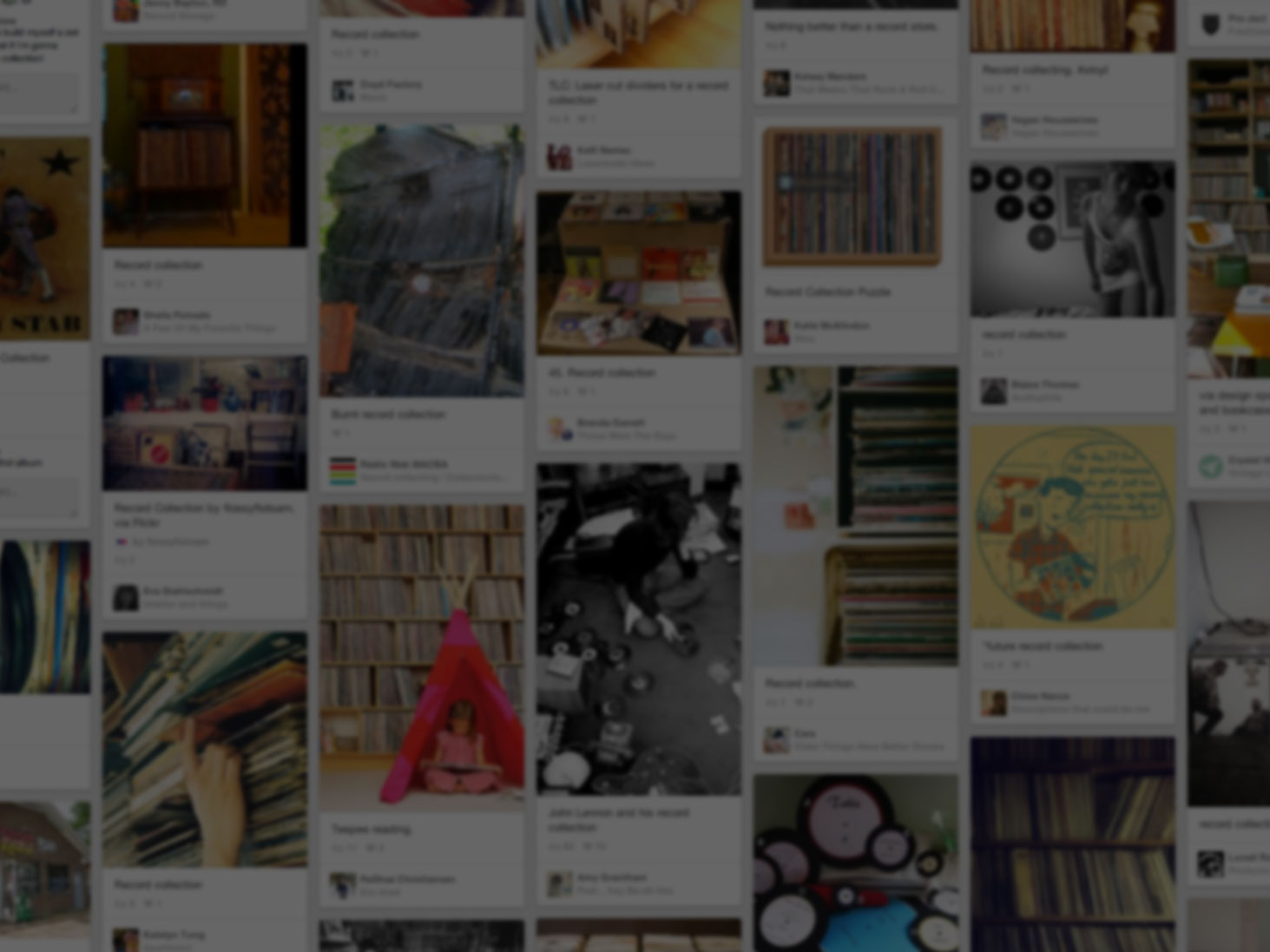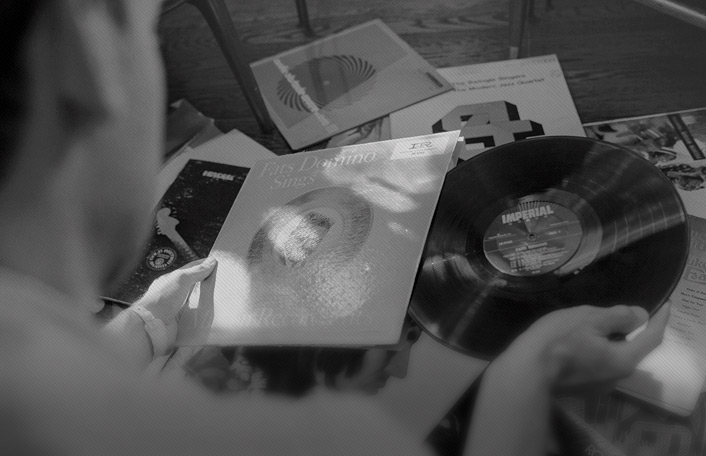 He used Pinterest to start his collection
Join Pinterest to find (and save!) all the things that inspire you.
50+
billion Pins
to explore
15
seconds to
sign up (free!)
Back to
Movie poster brilliance
Movie poster brilliance
HUSH
Mo'N Davis, Hush Hush, Sweet Charlotte, Charlotte 1964, Hush Sweet, Movie Poster, Movies Poster, Bette Davis, Hushhush
hush hush sweet charlotte | Hush...Hush, Sweet Charlotte Movie Posters From Movie Poster Shop
Hush… Hush, Sweet Charlotte 1964 Film en.wikipedia.org Hush... Hush, Sweet Charlotte is a 1964 American thriller film directed and produced by Robert Aldrich, and starring Bette Davis, Olivia de Havilland, Joseph Cotten, and Agnes Moorehead, as well as Mary Astor in her final film. Wikipedia Initial release: 1964 Director: Robert Aldrich Running time: 133 minutes Initial DVD release: August 9, 2005 Screenplay: Henry Farrell
Roman Holiday
Romans Holidays, Romanholiday, Favorite Movies, Audrey Hepburn, Audreyhepburn, Movies Poster, Holidays Movies, Roman Holiday, Percy Jackson
Roman Holiday Movie Advertising #romanholidays
Roman Holiday <3 one of my favorite movies ever!
Only a true Percy Jackson fan would understand why I pinned this here...<< Audrey Hepburn... Gregory Peck... Annabeth and Percy... MoA... BWAHAHAHAHAHA!!!!
Roman Holiday movie #poster #audreyhepburn
"I don't want to be remembered at all. If I'm being remembered, it means I'm dead." — Yuri Orlov. Lord of War, 2005.
Movie Posters, Posters Design, Film Posters, Nicolas Cages, Andrew Niccol, Wars Movie, Lord, Favorite Movie, Wars 2005
LORD OF WAR (2005) A crime war film written, produced and directed by Andrew Niccol, co-produced by and starring Nicolas Cage.
film poster - lord of war (credit: art machine / trailer park)
Creative movie poster design for Lord Of War. Lovely use of texture.
Lord of War movie poster with image of Nicolas Cage made entirely out of ammunition casings.
hat is your favorite movie poster? Select your favorite movie poster by visiting my blog at http://ronwatson.wordpress.com/.
"There's nothing tragic about being fifty. Not unless you're trying to be twenty-five." — Joe Gills. Sunset Boulevard, 1950. #menacing
Classic Movie, Billy Wilderness, Boulevard 1950, Sunsets Boulevard, Movies Poster, Sunsets Blvd, Film Noir, Film Poster, Gloria Swanson
Sunset Boulevard (1950) here's one for classic movie night
Original film poster for the film Sunset Boulevard (1950), showing its star Gloria Swanson.
Sunset Boulevard (1950): Gloria Swanson, William Holden, Billy Wilder, film noir classic, aging silent film star. Norma Desmond: "I AM big. It's the pictures that got small."
"Sunset Boulevard" (also known as Sunset Blvd.) is a 1950 American film noir directed and co-written by Billy Wilder, and produced and co-written by Charles Brackett. It was named after the boulevard that runs through Los Angeles and Beverly Hills, California. The film stars William Holden as Joe Gillis, an unsuccessful screenwriter, and Gloria Swanson as Norma Desmond, a faded silent movie star who draws him into her fantasy world where she dreams of making a triumphant return... .
"It's not right for a woman to read. Soon she starts getting 'ideas' and 'thinking.'" — Gaston. Beauty and the Beast, 1991. #exquisite #restraint
Disney Movies, Walt Disney, Disney Film, Disney Princesses, Favorite Movies, Lion King, Movies Poster, Disney Poster, The Beast
30 Day Disney Challenge, Day 24 - Movie That Makes Me Cry: Beauty and the Beast (tied with The Lion King, Up, and Frankenweenie)
Beauty and the Beast - still my favorite Disney princess film
Beauty and the Beast - best Disney film
Old Beauty and the Beast Movie Poster
1. Favorite Movie ~ Beauty and the Beast
Disney Posters - #Movie Posters| http://cinematicmovieposters643.blogspot.com
TBT: See All 53 Walt Disney Animation Movie Posters | Oh My Disney
Beauty and the Beast | An Authoritative Ranking Of Animated Disney Movies
"You smell like a dime store." — George Loomis. Niagara, 1953. #mustsee #MarilynMonroe
Movie Posters, Classic Movie, Marilyn Monroe, Marilynmonroe, Niagara Fall, Film Posters, Film Noir, Favorite Movie, Niagara 1953
Niagara with Marilyn Monroe 1953 Movie Poster Print by nukes, $1.00
'Niagara' - 1953 film poster, starring Marilyn Monroe, Joseph Cotton & Jean Peters #niagara #1953 #marilynmonroe #josephcotton #jeanpeters #movieposters
"Niagara" - 1953 - "Film noir", starring Marilyn Monroe, Joseph Cotten & Jean Peters. Unlike other film noirs of the time, Niagara was filmed in Technicolor and was one of Fox's biggest box office hits of the year.
'Niagara' - First film in series that made Marilyn a star. Touted as the two wonders of the world "Niagara Falls and Marilyn Monroe"
"NIAGARA" Marilyn Monroe. Classic Movie Print.
"The West Ain't No Place for a Man" — tagline. The Legend Of Frenchie King, 1971. #bardot #spaghettiwestern
Movie Posters, Frenchi King, Old Schools, Les Pétroleus, Legends, Westerns Movies, Comic Book, Movies Poster, Film Poster
The Legend Of Frenchie King - UK Quad Film Poster
Frenchie King (1971) "Les pétroleuses" (original title) Stars: Brigitte Bardot, Claudia Cardinale, Michael J. Pollard, Micheline Presle ~ Directors: Christian-Jaque, Guy Casaril
Fridge Magnet The Legend of Frenchie King movie poster by Vividiom
Old school
western movie posters - Google Search
Likey. The Avengers, 2012. #duh #noquotes.
Chris Hemsworth, Cant Wait, Movies, Iron Man, Poster, Nicolas Cage, Super Heroes, Superhero, The Avengers
"The Avengers" cant wait!!
The Avengers- Rewatching The Avengers for the umpteenth time. Pretty much a perfect superhero movie. Great characters, snappy dialog, and tons of action. Re-watched on Blu-Ray 03/27/15 #marvelstudios
WATCH THE AVENGERS IF YOU DID NOT YET! RDJ, Chris Hemsworth, Tom Hiddleston, Mark Ruffalo, Chris Evans and JEREMY RENNER!!!! Don´t forget hot ScaJo and "Robin". Superhero-Movies are always good, just watch them all: Iron Man 1+2 Captain America Thor and don´t forget Captain America - The Winter Soldier, Iron Man 3, and Thor 2 in the Cinemas!!! Did I mention I love the Avengers? :D
'The Avengers' Poster Greatly Improved by Casting Nicolas Cage In Every Superhero Role
"You're very frank, Clarice. I think it would be quite something to know you in private life." – Hannibal Lecter. The Silence of the Lambs, 1991. #classic #sinister #mothshead
Film, Horror Movies, The Silence, Anthony Hopkins, Serial Killers, Favorite Movies, Jodie Foster, Movies Poster, Lamb
The Silence of the Lambs- My MOST FAVORITE MOVIE- featuring the legend Dr. Lecter aka Anthony Hopkins
The Silence of the Lambs is a 1991 American thriller film that blends elements of the crime and horror genres. It was directed by Jonathan Demme and stars Jodie Foster, Anthony Hopkins, Ted Levine, and Scott Glenn. It is based on the 1988 novel of the same name by Thomas Harris, his second to feature Hannibal Lecter, a brilliant psychiatrist and cannibalistic serial killer.
The Silence of the Lambs movie poster, the black and white contrast suggest a good and evil balance in the film, the girl being the good and the darkness around her being the evilness shes surrounded by, the red in her eyes give a sinister look, as does the butterfly over her mouth 'silencing' her, the contrast in colours, and the optical illusion of the skull in the butterfly gives an unusual and uncomfortable feel to it and reflects the film perfectly.
"Courage is no match for an unfriendly shoe, Countess..."– James Bond. For Your Eyes Only, 1981. #kindasexy #kindaridic #mademewantacrossbow
James Of Arci, Rogers Moore, Poster Design, Bond Girls, Bond Movies, James Bond, Movies Poster, Film Poster, Bond 007
The most talked about James Bond Movie Poster!
ดูหนังออนไลน์ James Bond 007 ภาค 12: For Your Eyes Only 007 เจาะดวงตาเพชฌฆาต คลิก >> http://www.seo-movies.net/2014/02/james-bond-007-%e0%b8%a0%e0%b8%b2%e0%b8%84-12-eyes-007-%e0%b9%80%e0%b8%88%e0%b8%b2%e0%b8%b0%e0%b8%94%e0%b8%a7%e0%b8%87%e0%b8%95%e0%b8%b2%e0%b9%80%e0%b8%9e%e0%b8%8a%e0%b8%8c%e0%b8%86.html
James Bond For Your Eyes Only, 1981 - original vintage film poster for the Australian release of the 007 movie starring Roger Moore, Carole Bouquet and Chaim Topol, listed on AntikBar.co.uk
"Give me your money. Do it." – Mime. Blow-Up, 1966. #provocative
Poster Design, 60 S Movie, Blowing Up 1966, Favorite Movies, Movie Poster, Movies Poster, British Movies, Film Poster, Cinema Poster
Blow up (1966)
1966 A very good British movie of the time
Classic Cinema poster!
60 Awe-Inspiring 60′s Movie Posters | Digital Art Empire
"I expected to be frightened on my wedding night, but nothing like this."— Joan. Invasion of the Saucer-Men, 1957. #scifi #vintage #bmovie
Saucer Men'S, Horror Movies, Scifi, Vintage Movies, Comic Book, Science Fiction, Movies Poster, Poster Quadro-Negro, Sci Fi
Classic Horror Movie Poster - Invasion of the Saucer Men, Classic Horror Movie Poster - Dr Cyclops, giclee print with deep saturated colors that never fade. Framed in classic black matte wood frame. Printed and framed in USA #classic_horror_movie_posters #Invasion_Of_Saucer_Men #Museum_Outlets
Invasion of the Saucer Men #scifi #horror
Invasion of the Saucer Men 1950s SCI FI Movie Art poster print 11 x 14 at http://cgi.ebay.com/ws/eBayISAPI.dll?ViewItem&item=291232193899
Attack Of The Saucer Men - Classic Science Fiction Films Fan Art ...
Invasion of the Saucer Men - Vintage Movie Poster
"Of course... You're American. You think you can escape history. You live for the present." – Father Benedetto. The American, 2010. #throwback #classic
George Clooney, Color Design, Retro Art, Vintage Poster, Movies Poster, Anton Corbijn, Poster Quadro-Negro, Film Poster, Movies Trailers
Gorgeous vintage poster in the style of european cinema classics #movies #posters
George Clooney Movies: 70s style retro art movie poster for The American has iconic look
"The American" Directed by Anton Corbijn. Starring George Clooney (2010) movie poster
Nice two color design
Bowie film poster mash-ups
"My ass may be dumb, but I ain't no dumbass." — Ordell Robbie. Jackie Brown, 1997.
Jackiebrown, Quentin Tarantino, Quentintarantino, Favorite Movies, Movies Poster, Jackie Brown, Brown 1997, Pam Grier, Book Jackets
Jackie Brown (1997) #90s #QuentinTarantino #films #movies #posters #hr #HighRes
Celebrating my 100th PIN with my FAVORITE MOVIE EVER: Jackie Brown by Quentin Tarantino, 1997