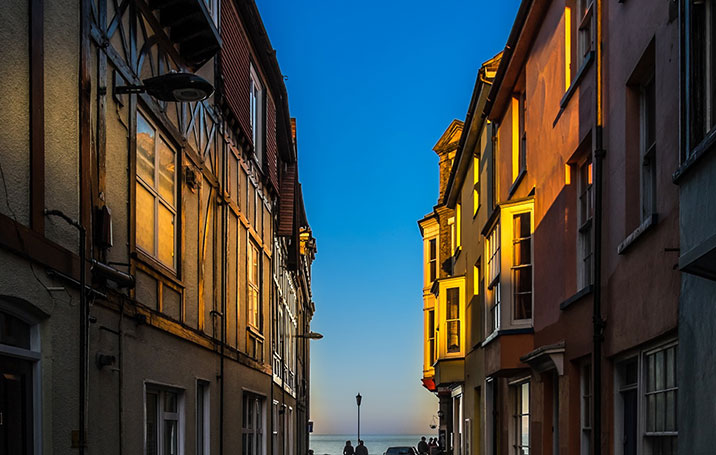 They used Pinterest to explore a new city
Join Pinterest to find all the things that inspire you.
50+
billion Pins
to explore
15
seconds to
sign up (free!)
Milton Bradley Simon TV Commerical - Nobody Beats Simon - 1980s - Toys
1980S Stuff, 1980S Toys, Toys 1980S, 1980S Ii

by DigThatBoxRETRO
♫ ♬ My bologna has a first name.... it's O-S-C-A-R...♫ ♬ ♪ ♩ ♪
Childhood Memories, 80S Kids, 70S Sayings, Crooks Lakes, Memories Lane, Favorite Commercials, Oscars Mayer, Little Boys, Oscars Meyers
♫ ♬ My baloney has a first name.... it's O-S-C-A-R...♫ ♬ ♪ ♩ ♪ This was filmed at "Crooked Lake" in Florida. The dock is still there and the lake is very beautiful also.
♫ ♬ My bologna has a first name.... it's O-S-C-A-R...♫ ♬ ♪ ♩ ♪ My ALL TIME favorite commercial!
The Oscar Mayer balony commercial from 1973, featuring this little boy. See: http://www.youtube.com/watch?v=rmPRHJd3uHI
♫ ♬ My bologna has a first name.... it's O-S-C-A-R...♫ ♬ ♪ ♩ ♪ OMG, I can still sing that gingle! ... Oscar Meyer has a way with B-O-L-O-G-N-A!
Rockem Sockem Robots
Rockem Sockem Robots Jpg, Ems Socks, Socks Ems
Rock 'em Sock 'em Robots!!!!
Funniest commercial from the 70's
80S, Wendy Commercial, Blast, Childhood Memories, 70S, Beef, Memories Lane, Kid, 80 S
wheres the beef??? wendys commercial.
Where's the Beef? - I had a shirt that said that when I was a kid! :)
70s Commercial Slogans | If you have been around long enough, you might remember the image of ...
Trip Down Memory Lane
Blast from the past
1970's
Jars Candles, 1970S Nostalgia, Pizza Hut, Memories Lane, 1970S Pizza, Restaurant, Fast Food, 70S Childhood Memories, Kids Food
what pizza hut was like in the 70's. They were all dark inside with a juke box playing. The tables had checkered tablecloths and those jar candles with the plastic mesh around them. Atmosphere!
1970's kids food | Flickr: The Vintage Fast Food Chains Pool

by Patricksmercy
The Bionic Woman doll 1976
70S Vintage, Dollar Man, Dolls 1976 I, Barbie Dolls 70S, 70S Toys Barbie, Dolls Sh, Bionic Woman Dolls, 70S Barbie, 521 Lakes
The Bionic Woman doll 1976, i had one wish i could find her....crazy the skin pulled off to find the bionics
The Bionic Woman doll 1976...here she is... Ms. Jamie Summers!! Yep.. I had her.. Pretty sure I had the 6mil dollar man, too...
Bo Duke - Dukes of Hazzard My first crush.
Schneider Dukes, Country Boys, Hoods, Crushes, Bo Dukes, Dukes Boys, Cousins, Dukes Of Hazzard Funny, Boyfriends
Bo Duke, I know he doesn't drive a truck but he's a country boy! :)
Bo Duke - Dukes of Hazzard - We watched this show so much that my cousin used to call a Mountain Dew, Dukea Hazzard lol
I will master the Bo Duke hood slide if it kills me.
First crush...and I got to meet him as a kid. Funny: now that I look at young john Schneider (Dukes of Hazzard), he looks like an older Rick Schroeder (Silver Spoons).
I would like to introduce you to my boyfriend - Bo Duke. ; )
View Master ♥
Viewmast, Remember This, View Master, 80 Cartoon, Childhood Memories, The View, 1970S Toys, Christmas Mornings, Childhood Toys
My favorite childhood toy
childhood memories | view master
Viewmaster Reels I actually have an even older version fo the view master with film reels in boxes, I think it's worth a lot!
Viewmaster Reels remember this too
1970s toys - View Master
View-Master... I loved these, what a happy Christmas morning when I found this under the tree.

by Enokson
I made SO many of these! Green and gold, purple and lavender, pink and purple, green and pink.....we put beads on the end which was great until you ran a comb through your hair and got it stuck in the beads. (Cuz you ALWAYS had a comb with a big handle in your back pocket - unless you were a boy = no handle) How else could you re-feather your bangs?
Hands Bands, Hair Clips
Coloured hand bands for each and every of my closest friends. <3 arent they adorable and must haves for those bff..
Hair clips
Pinned from
Uploaded by user
I'm old....
Remember, 80S, Childhood Memories, Kids, Rocks, Stuffed Animal, Childhood Toys, 80 S, Electric Guitar
I still have an elf stuffed animal
Rock Out ALF
ALF! Dis anyone else watch this as a kid?
80s
Banana Clips
80S, Childhood Memories, Bananaclip, Banana Clip, Big Hair, Hair Accessories, Hair Looks, Hair Clip, Bananas Clip
banana clips + afro= bad childhood memories
BananaClips
80s - Remember banana clips. You did not have good hair without one of these. Made even short hair look long.
Banana clips from the 80s - the ONLY way I got "big hair!"
Banana Clips... hair clips in every fashion color.
Banana Clips, the best hair accessory ever! I wore them more in the 80s