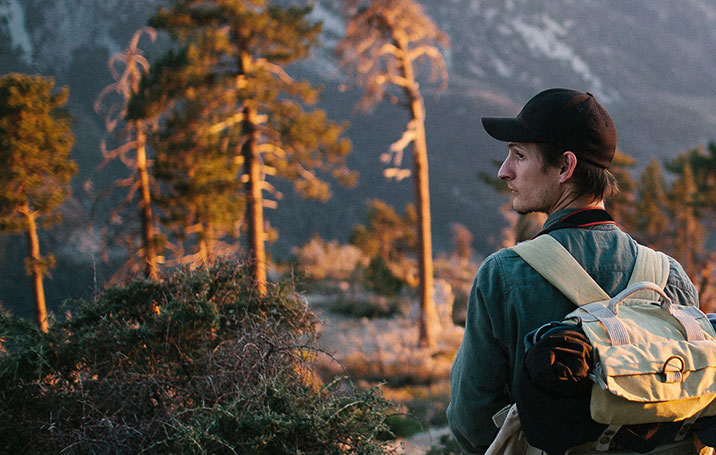 He used Pinterest to explore new campsites
Join Pinterest to find all the things that inspire you.
50+
billion Pins
to explore
15
seconds to
sign up (free!)
Movies Worth Watching Again and Again
---
Back to
Movies Worth Watching Again and Again
Movies Worth Watching Again and Again
footloose
Film, 80S, Eyes Candy, Kevinbacon, Kevin Bacon, Mom Jeans, Favorit Movies, Footloos 1984, 80 S
Footloose one of my favorite movies
We all thought Kevin Bacon was hot in Footloose- check out the Mom jeans...
Kevin Kevin Kevin B. #kevinbacon
6 degrees of Kevin Bacon!! Hahaha I'm not sure how far away I am... I know we have the Lehi Roller Mill or Lehi, Utah in general in common. Footloose was filmed in Lehi, Utah and my grandmother's ancestors founded that city.
Kevin Bacon #80s
Mary Poppins!
Disney Movies, Mary Poppins, Spoons, July Andrew, Marypoppins, Comic Book, Kids, Practice Perfect, Favorit Movies
Mary Poppins with Julie Andrews, Dick Van Dyke & David Tomlinson. One of my favorite movies as a kid.
Disney Mary Poppins CD Soundtrack Julie Andrews #marypoppins #freestuff get it free via Jupiterloop.com
Mary Poppins - On a happy note One of my favorite movies are the musicals Mary Poppins. It may not be "right" on every concept, but it is fun, cheerful, and full of music. I love singing... and a spoon ful of "sugar" in life does help some of the "medicine" go down! We need to sing, and laugh, and play, and be silly sometimes.
Mary Poppins has to be one of my top favorite Disney movies of all time. It makes you feel alive and young and just makes you want to be a kid again who could have an amazing nana like Mrs. Poppins. I mean, who wouldn't want that? An absolute classical movie that can withstand the test of time. Outstanding job, Disney.
MARY POPPINS - Julie Andrews is wonderful as Mary Poppins - practically perfect in every way ;-)
Ghostbusters
Movie Posters, 80S, Gonna Call, Ghostbusters, Movies Poster, Favorit Movies, Poster Prints, Gonna, 80 S
Ghostbusters "Who Ya Gonna Call?", Movie Poster Print, 24 by 36-Inch by Pyramid America, http://www.amazon.com/dp/B0013EQD9E/ref=cm_sw_r_pi_dp_bfhEsb1JGP3WY
Ghostbusters Movie (Logo) Poster Print 80s
1984: Ghostbusters...this is one of my favorite movies of all fucking time...who ya gonna call?
Clue
Film, Clues Movies, Tim Curries, Clues 1985, Boards Games, The Games, Movies Poster, Clues Poster, Favorit Movies
Love the game. Love the books. Love the film!
Clue movie poster (1985) One of my children's favorite movies.
Clue 1985 - My second favorite movie of all time.
Clue a 1985 comedy mystery film based on the board game. The film is a murder mystery set in a Gothic Revival mansion, and is styled after Murder by Death 1976. Stars Tim Curry, Martin Mull, Lesley Ann Warren, Christopher Lloyd, Michael McKean, Madeline Kahn. Keeping with the nature of the board game. The theatrical release movie was shown with one of three possible endings, with different theaters receiving each ending. It has also amassed a cult following.
Clue poster
The Parent Trap (the 1961 version) and Parent Trap Part II (1986)
Parenting Trapping, Remember This, Trapping 1961, Comic Book, Memories, Hayley Mills, Favorit Movies, Watches, The Originals
The Parent Trap (1961 THE ORIGINAL!!!) is my favorite movie EVER! My daddy rented it for me at Curtis Mathis in the Dickson Plaza in probably '82 or '83 and I was HOOKED! Love Maureen O'Hara, Brian Keith & Hayley Mills!!!
Flashback to my childhood- does bring back great memories! The Real "Parent Trap". So much better than the newer version. Loved it when I was a kid:-) "Let's get together, yeah, yeah, yeah, why don't you and I combine, let's get together what do say, we can have a swinging time, etc. etc." NOW i watch it with my seven year old twin granddaughters:-)
Watch The Parent Trap (1961)
Who remembers this?:):):):)
Footloose
Film, 80S, Kevinbacon, Movies Poster, Kevin Bacon, Favorit Movies, Footloo 1984, The Originals, 80 S
Footloose is a 1984 American musical-drama film directed by Herbert Ross. It tells the story of Ren McCormack (Kevin Bacon), an upbeat Chicago teen who moves to a small town in which, as a result of the efforts of a local minister (John Lithgow), dancing and rock music have been banned. The film is loosely based on events that took place in the small, rural, and religious community of Elmore City, Oklahoma.
80s movie posters | Footloose
Footloose #movies #kevinbacon
Well, college kid. It was the 80s. And Kevin Bacon is STILL hot!
Love both versions: old AND new! The old of course is a classic I mean, c'mon. Kevin Bacon? Yes please. The new one's got some killer dance moves and I have to say, I love the"new" Willard! He's hilarious!!! I also have the vinyl LP soundtrack of the original movie. I love that thang :)
Footloose, directed by Herbert Ross, starring Kevin Bacon Frm bd: Favorite Movies
Dirty Dancing
Favorit Moviesmus, Awesome 80S, Patrick'S Ripped, Enjoying Watches, Favourit Movies, Classic Movies, Greatest Movies, Definitions Watches, Dirty Dance
definitely watched this the other day
Loved this movie & Patrick RIP
Dirty Dancing Love, love this one. "Nobody puts Baby in the corner!" :)
Classic movie - no body puts baby in a corner :)