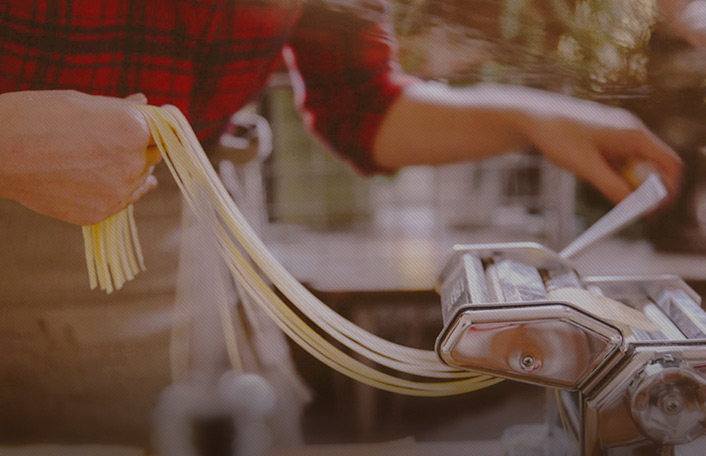 Welcome to Pinterest!
Join Pinterest to find (and save!) all the things that inspire you.
50+
billion Pins
to explore
15
seconds to
sign up (free!)
Back to
All around the world
All around the world
Montage Deer Valley Resort- SLC, Utah. See you in June!!!!!
Dinner, Love You, Parks Cities, Valley Resorts, Montag Deer, Travel, Summertime, Hotels, Deer Valley
The Montage in Deer Valley - Park City, Utah. The MOST amazing hotel I've ever stayed in. Check out our review.
Summertime at the Montage
best place ever Montage in Utah!!
Favorite Places, Parks Cities, Montag Hotels, Utah, Montag Deer, Travel, Skiing Resorts, Montage Deer, Deer Valley
Montages Hotel, Deer Valley Utah.
Montage Deer Valley - Park City, Utah. Literally my favorite place on earth.
Deer Valley, UT: Deer Valley is all about pampering, and it is one of the only ski resorts in the world that limits lift ticket sales every day, even when more people are willing to pay, just to keep the experience uncrowded for its high-powered guests. Its slopes are home to three of the most over-the-top luxury ski-in/ski-out hotels in the world, the Montage (pictured here), the Stein Eriksen Lodge, and the St. Regis Deer Crest. It is also is home to hundreds of luxury rental ski homes that...
Phuket Resort, Sawasdee Village Thailand
Swimming Pools, Dream Pools, Sawasd Village, Water Features, Outdoor Showers, Phuket Thailand, Backyard Oasis, Back Yard, Village Resorts
Sawasdee Village Resort, Thailand outdoor shower
backyard oasis
Sawasdee Village Resort, Thailand ...Can I get one of these in my back yard?.....
I'd like this falling water feature in my dream pool!
Swimming pool, Sawasdee Village and the Baray Villa, Phuket, Thailand
sawasde village resort at thailand
Sawasdee Village Resort, Phuket Thailand. This water feature is so pretty.
Bora Bora
Oneday, Frenchpolynesia, Buckets Lists, French Polynesia, Dream Vacations, Best Quality, Place, Borabora, Honeymoons Destinations
bora bora island #Travel #FrenchPolynesia
Bora Bora - French Polynesia Islands, pure greatness!!!!! This was my favorite of the three islands and also is my best vacation to date. Beautiful, beautiful place.
Bora Bora, my dream vacation paradise. Bungalows over clear blue waters and white sand.....this place looks so amazing!
Bora Bora, Tahiti (It's In My Bucket List Of Places I Want To Visit...)
Bora Bora, French Polynesia. My future honeymoon destination!
InterContinental Bora Bora Le Moana Resort occupies what most people say is the most beautiful site in French Polynesia. Two white sand beaches, a wide array of water sports, intriguing cultural activities and unique bungalows stationed over the water are the ingredients for the ultimate island escape. #BoraBora #Tahiti
bora bora, oneday!
Lake Tahoe.. One of the most beautiful vacation spots in Northern California
Destinations, Clear Water, Favorite Place, Nevada, Lakes Tahoe, Laketaho, Beauty Place, Crystals Clear, Lake Tahoe
Beautiful Lake Tahoe lies in the Sierra Nevada mountain range along the border of California and Nevada in the United States. With 496 square kilometers (192 sq miles) of surface area and lovely mountain scenery, the lake is a major tourist destination year round.
Emerald Bay, Lake Tahoe. #Lakes #Mountains #LakeTahoe remember this
Lake Tahoe, Nevada This is one of the most beautiful places I have been. As a teenager, I loved it! I can't wait to go back someday.
My most favorite place in the entire world... Lake Tahoe :)
Lake Near Reno | Crystal clear water at Lake Tahoe (Photo: Christian Abe )
Iglu-Dorf [Igloo Hotel Resort]
Buckets Lists, Jacuzzi, Igloo Hotel, Before I Die, Zermatt Switzerland, Travel, Places, Hot Tubs, Bucket Lists
Igloo Hot Tub, Switzerland #water #jacuzzi #travel #places #bucket #list
Igloo Hotel - Looking for a cool place to get romantic this Valentine's Day? Perched atop the world's most posh ski resorts in the Swiss Alps, the Iglu-Dorf Hotel is carved entirely out of snow yet keeps guests warm with hot tubs, steamy saunas, and mulled wine.
Winter jacuzzi in Zermatt Switzerland only at Seiler hotels
Adding this to my Bucket List before I die: 36 Incredible Places To See On Earth.
.
Stones Step, Walks, Stairs, Dream, The Ocean, Islands, Villas, Backyard, Back Yard
stairs into the ocean ... Dream!
stone steps into ocean L'Ilot: a luxurious 300 m² villa on its own private island in the N-E lagoon of Mauritius
l'ilot villa, mauritius... I have dreams of steps into the ocean...
ugh! can this be my back yard? Mauritius, island off the southeast coast of Africa
Stairs into the water - I love this so much. At L'ilot, a luxurious villa on its own private island in the N-E Lagoon of Mauritius.
step into the ocean. Otherwise known as the dream backyard
Walk off the stairs into the ocean.... Ahhhh
Oh hell yes! SIGN ME UP!!!!
Beachfront Villas, Coral Beaches, Beauty Place, Dream Place, St. Maarten, Travel, Caribbean Pools, Beaches Club, St Martin
caribbean pool
Coral Beach Club, St. Maarten
Beachfront Villa - pool area at Coral Beach Club
This photo of the Coral Beach Club, Sint Maarten / Saint Martin, is the most popular photo posted to Pinterest from the Caribbean Travel & Life website. http://www.beachmaniac.com/caribbean/coral-beach-club-sint-maarten-photo-proves-very-popular-among-pinterest-users/
Stein Erikson Lodge - it's hard to top this...
Stein Eriksen, Favorite Place, Parks Cities Utah, Travel, Skiing Resorts, Eriksen Lodges, Sleigh Riding, Hotels, Deer Valley
Stein Eriksen Lodge Deer Valley #travel #luxury #hotel #wanderlust
Stein Eriksen Lodge, Park City, Utah. I want to take a real sleigh ride!
There are plenty of places to stay in the chic ski resort of Deer Valley, UT, but only one that's half-way up a mountain and makes you feel as if you're in Norway. Which is appropriate since the Stein Eriksen Lodge was built 30 years ago by the Norwegian ski champion whose name the lodge bears
Island Hideaway Resort, Maldives
Vacation, Favorite Places, Islands Hideaway, Dream, Place I D, Travel, The Maldives, Pools, Spa Resorts
The Island Hideaway Resort at Dhonakulhi Maldives, Spa Resort & Marina is a luxury boutique resort situated on the privately owned uninhabited virgin island of Dhonakulhi, North Maldives, Indian Ocean. Island Hideaway is one of the many fascinating refuges in the Maldives. The resort has complex accommodation options, plenty of facilities and a design inspiring comfort and relaxation. Here is more from the official description, as provided by the staff of the resort: "Guests are whisked to The I
i'm dreaming of being here. island hideaway resort at the maldives
via Island Hideaway Resort (Maldives) ♥ #adventure #bucketlist #escape #explore #travel #vacay #vacation #wanderlust ♥
#Beautiful photography# Hotel Huts pool vacation relaxation hut hotel vacation ideas vacation places hotel huts