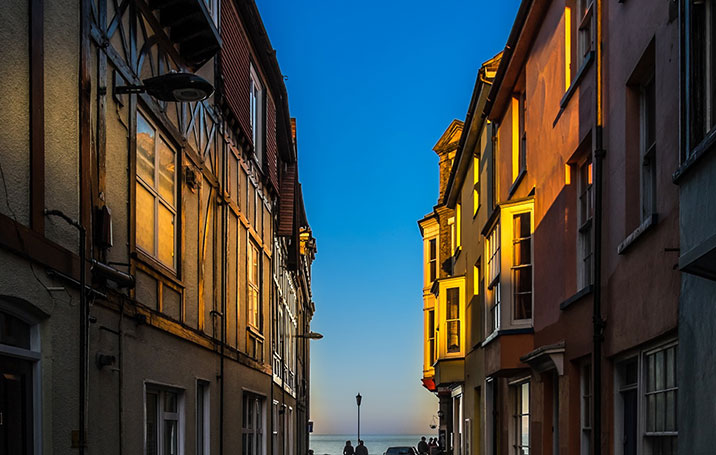 They used Pinterest to explore a new city
Join Pinterest to find (and save!) all the things that inspire you.
50+
billion Pins
to explore
15
seconds to
sign up (free!)
sunlight underwater photo ~~~ A Life Less Ordinary ~~~ Via pdxgyrl.tumblr.co... Lots of Photography pics
Lights, Underwater Photos, Sun Ray, Theocean, Blue, The Ocean, Places, Beach, The Sea
sunlight underwater photo ~~~ A Life Less Ordinary ~
The sun rays in the ocean : D
Symbols The water here is a majestic blue water that looks like a bright light is shining through. THis relates to the sacrament of baptism because in Baptism we are washed from our original sins and brought into a place where we can have eternal life. In this picture the light shining through the water is the holy spirit and we are the sand. The sand is embraces with the power of the holy spirit and through it we are able to obtain eternal life.
I love the ocean & beach. It's my happy place. 💜
Beach under the sea.
Pinned from
studded-hearts.com
.
Sunlight Ray, Forests Ray, Sun Ray, Divine Lights, Autumn Forests, Beautiful Kss, Heavens Lights, Forests Lights, Autumn Wood
~Autumn~ . . . divine light in forest.
Druids Trees: Autumn #woods.
Autumn Forest
Forest light...
Sunlight rays through the trees; light.
Heavenly Light
.Sun rays through trees
Forest rays of light
Pinned from
lh5.googleusercontent.com
Love this newborn pic!
Pictures Ideas, Newborns Pictures, Baby Pics, Photo Ideas, Baby Feet, Pics Ideas, Newborns Pics, Guilt Trips, Newborns Photography
Cute photo idea! #newborn #photography
Newborn picture idea.
Love this newborn pic! Article about 10 motherhood guilt trips to kiss good-bye today
10 Motherhood guilt trips to kiss good-bye today...plus a really cute baby pic idea ;)
Love this newborn pic! I LOVE baby feet!
Baby Feet & Kiss - Photo Idea
10 motherhood guilt trips to kiss good-bye today - Abundant Mama
abundantmama.com
✯ The Dark Hedges - Ireland
Buckets Lists, Northernireland, Beautiful Places, Trees, Northern Ireland, Dark Hedges, Travel, Nature Phenomena, County Antrim
The Dark Hedges, Northern Ireland amazing. Wow this looks like the most beautiful place
The image above is of a unique stretch of the Bregagh Road near Armoy, County Antrim, Northern Ireland, that has been re-named locally as The Dark Hedges. As you can see, over the past 300 years or so the Beech trees guarding the lane have reached up and across to each other, becoming heavily intertwined to create a remarkable sight.
The Dark Hedges, Ireland. #Travel #Ireland #Green #Trees
The Dark Hedges, #Antrim, #NorthernIreland
The Dark Hedges, Northern Ireland amazing. New item for the bucket list!
The "Dark Hedges", Stranocum, Co. Antrim in Northern Ireland. This incredibly beautiful avenue of beech trees was planted in the 18th century by the Stuart family. Like many impressive avenues it was planted as an entrance to their Georgian home, Gracehill House. Two (possibly 300) hundred years later, the trees remain a magnificent sight and have become one of the most impressive natural phenomena in Northern Ireland. Can't wait to see this!
The Dark Hedges, Ireland
storiesfromhome.wordpress.com
Autumn
Fall Leaves, Tired Swings, Fall Colors, Autumn Leaves, Autumn Fall, Fall Trees, Autumn Colors, Autumn Trees, Mike Martin
Tire Swing , autumn trees
...tire swings and piles of autumn leaves...
Fall leaves and tire swing
fall tire swing by Mike Martin
Autumn - beautiful fall tree with a tire swing....
Autumn's Colors
Fall Colors. Tree. Fall. Leaves. Via Flowers Garden Love
tire swing in #autumn #fall
Pinned from
beautymothernature.tumblr.com
.
Forests, Paths, Travel Photo, Beautiful, The Netherlands, Trees, Places, Natural, Autumn Wood
Follow Your Path| Serafini Amelia| I would love to horse backride backpacking and camping in something like this.. Autumn, The Netherlands - The Best Travel Photos
Autumn, The Netherlands - The Best Travel Photos #travel #inspiration #destination #world #exploration #outdoors #forest #love #follow #beautiful
I love trees and forests: Autumn, The Netherlands - The Best Travel Photos
Autumn In The Netherlands - beautiful place for walking & nature
Autumn woods, the Netherlands (by Lars van de Goor on 500px) love a path...
Pinned from
homebunch.com
I just love fall and all the colors....The Lord truely is a master of all Artists! Seasons
Fall Beautiful, Fall Leaves, Autumn Leaves, Fall Colors, Autumn Fall, Fall Time, I Love Fall, Fall Trees, Autumn Trees
Sugar Maple. My favorite fall tree!
#autumn #leaves #fall #color #tree #yellow #nature #season
Fall Time!
autumn leaves - love the fall leaves in pictures!
Misty maples trees with yellow leaves. #Autumn #Fall
Autumn Tree. My favorite season. There is nothing better than fall...I wait all year long for it to come and get so excited in late August when I can feel it in the air. I love fall clothes too!
Fall beauty.
7 Reasons Fall Is The Best Season for Running ...
running.allwomenstalk.com
Football cocoon
Babies, Ideas, Football Seasons, Hats Patterns, Football Baby, Free Crochet, Baby Boys, New Baby, Crochet Patterns
FREE Crochet Football Baby Cocoon & Hat Pattern
Working on 2 of these for our baby boys for next football season. Then buying a small piece of green outdoor carpet and painting the field lines in white on it! It's a fairly simple pattern. Love the idea!
FREE crochet pattern for this football baby cocoon! How totally cute!
football baby Too cute if I ever have a new baby boy again i so have to make this
adorable
Baby Love, Newborns Photo, Photo Ideas, Hands, Newborns Pics, Baby Photo, Photography, Newborns Poses, Maternity Photo
baby photo #cute kid #Cute Baby #lovely kid #baby boy #baby girl
doctor: I'm sorry to inform you that your baby has been born with heart hands. mother: But I only did heart hands one time for that maternity photo, I swear! doctor: One time is one time too many. @Meghan Krane Rokitka it won't let me tag you but I hope you see this lol
baby photo inspiration #children #photography
Newborn Photo - Heart Hands
More newborn pic ideas #cute baby #Lovely baby #Lovely Newborn
Pinned from
weheartit.com
cute baby boy picture
Pictures Ideas, Tonka Trucks, Newborns Boys, Baby Pics, Newborns Photo, Photo Ideas, Baby Boys, Baby Photo, Dump Trucks
Tonka Truck Newborn Baby Photo @Jennifer Stevenson Newborn boy photo idea Newborn boy pose
baby boy picture idea.
adorable baby pic of a baby boy and his Tonka Truck :)
newborn photos.... I love these ones with the baby boy in the dump truck
Pinned from
livinglocurto.com