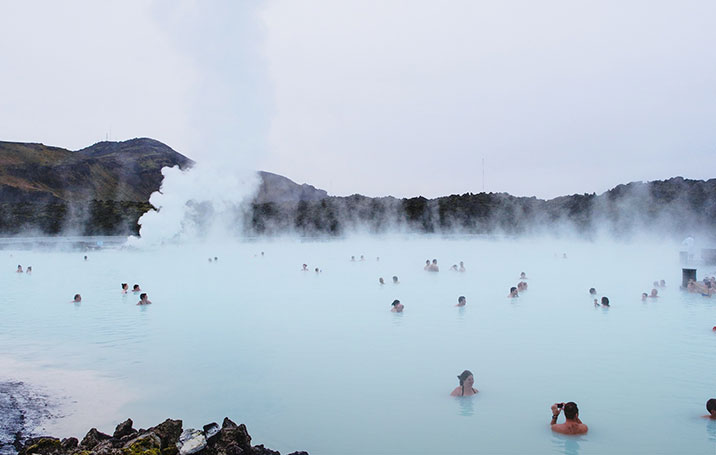 They used Pinterest to find new places to visit
Join Pinterest to find all the things that inspire you.
50+
billion Pins
to explore
15
seconds to
sign up (free!)
Wall color, white trim, dark floors! This is what I like
Wall Colors, Ideas, Grey Walls, Black Doors, White Trim, Dark Floors, Colors Schemes, Painting Colors, Gray Wall
Bedroom paint color idea. Wall color, white trim, dark floors! BM Bennington Grey.
Basement color scheme idea: Gray walls, white trim, dark floors, Black furniture
Grey wall color, white trim, black doors, dark floors! LOVE.
Wall color, white trim, dark floors! BM Bennington Grey wall color idea for Jaks room
fire pit
Outdoor Fire Pits, Backyard Idea, Seats Area, Fire Pits Area, Backyard Fire Pits, Patio, Firepit, Outdoor Spaces, Back Yard
Backyard fire pit and seating area! Add to Wish List!
love this outdoor fire pit area :) - for down in my back yard?
backyard ideas love love a firepit
Would love this in my back yard! Awesome by our pool. Great outdoor space!!
add a firepit and a seating area to patio
Create Unique Experiences with Ege Carpets
Ege Carpet
Replace a closet door with a bookcase door...brilliant! I didn't realize these existed!
Bookshelves, Closet Doors, Bookcase Door, Bookshelf Door, Book Shelves, Hidden Passage, Bookca Doors, Secret Rooms, Bookcases Doors
Hidden Passage Doorways | Forgotten Space Concept Doors | Builder Doors Hidden Passage Doorways & Forgotten Space Concepts. We build hidden doors, bookcase doors, secret doors bookshelf in doors, passages and passageway hidden behind doors with book shelves built in seamlessly. All hidden doors fit into standard door openings, or can replace an existing doors. Hidden doors and bookcase doors can be also be used for an entertainment center or pantrys.
Hidden Passage Doorways- Replace a closet door with a bookcase door. Awesome because then you have a secret room.
Replace a closet door with a bookcase door. For when you just don't have that extra room or attic to hide with a bookshelf door!
Books.
Bookshelves, Spaces, Ideas, Dreams Libraries, Home Libraries, Dreams House, Living Room, Loft, High Ceilings
I love the idea of lofted bookshelves like this. Not going to do the white--I need color. Fabulous. Wish I had those high ceilings. Yum.
ok so smthg like this would be what I want... high ceilings with bookshelves and walk space... I have always pictured it a little differently but same idea
loft library, love this idea, and when I build my dream house I am definitely building one ;)
Loft library, great idea for a two story living room space
Home Library Design Ideas; black shelves; home library; design; stairs; library inspiration; librarian; dream library
Great high ceilings = home library and living room
Conversation Pit
Conver Pits, Couch, Seats Area, Converse Pits, Lounges, Sunken Living Rooms, Games Night, Pillows, Sit Area
Lounge, Comfortable Concave Seating Area for Lounge: Outdoor Cube Convertation Pit With Couch And The Glass House As A View
Agreeable Interior Home Design Complexion Entrancing Modern Home Design Marvelous Decoration Coloration: Living Room Comfortable Lounge Conversation And Fancy Sitting Area Beautiful Red Pillows With Elegant White Living Room Sitting Area Also Unique Round Table F1301 ~ mathwondersonline.com Accessories Inspiration
Sunken Living Room couch. your own VIP lounge
Converation pit!
sunken conversation pit. not a fan of the pillows, but would be great for game night!
Conversation pit. This is awesome :)e I don't like the decor but I like the idea of a lowered coffee nook with a ton of cozy couches, pillows.
Bernese Mountain Dog
Female Bern, Bern Mountain Dogs, Bernese Mountain Dogs, Cudd Animal, Cutest Bern, Pet Baby, Downey Shelters, Future Puppys, Mountain Pup
Bernese Mountain pup - How cute is this puppy?!?!?!
My future puppy.
Olivia is a sweet 2 month old female bernese mountain dog. She was rescued from Downey Shelter.
England
Teas For Two, Teas Time, British Teas Sets, Teas Kettle, Nice Teapots, Teas Pot, Uk Teas, Jack Teas, British Cuppa
UK tea pot
tea kettle
Nice teapot!
Union Jack tea pot!
UK Tea Time
Tea for Two
Good british cuppa!
Bookshelves
Green Skirts, Bookshelves, Oscarwild, Homes Libraries, Outfit, Necklaces, Stripes, Oscar Wild, Kate Spade
Feminine outfit - Love It or Leave It: Bright Striped Skirt + long sleeve white top + white statement necklace
striped green skirt... Oscar Wilde quote
Fashionable reading in home library. Photo by Jenne Alcala. Matchbook Magazine, 5th issue, June 2011. White long sleeved cotton crewneck, H Striped Lilith skirt with navy belt, Kate Spade. Loop de loop bib necklace, Kate Spade. Pave the Way cocktail ring and Ice Queen ring, both Kate Spade. Satin slingback crown shoes with crystal bow, Kate Spade.
Floor to ceiling built-in bookshelves - Kate Spade ad love the bookshelves AND the outfit
Time to build up the wardrobe (and the library too)... #rankandstyle #fashionquotes #oscarwilde #green #stripes